KHSC prepares for new, more powerful MRI machine at KGH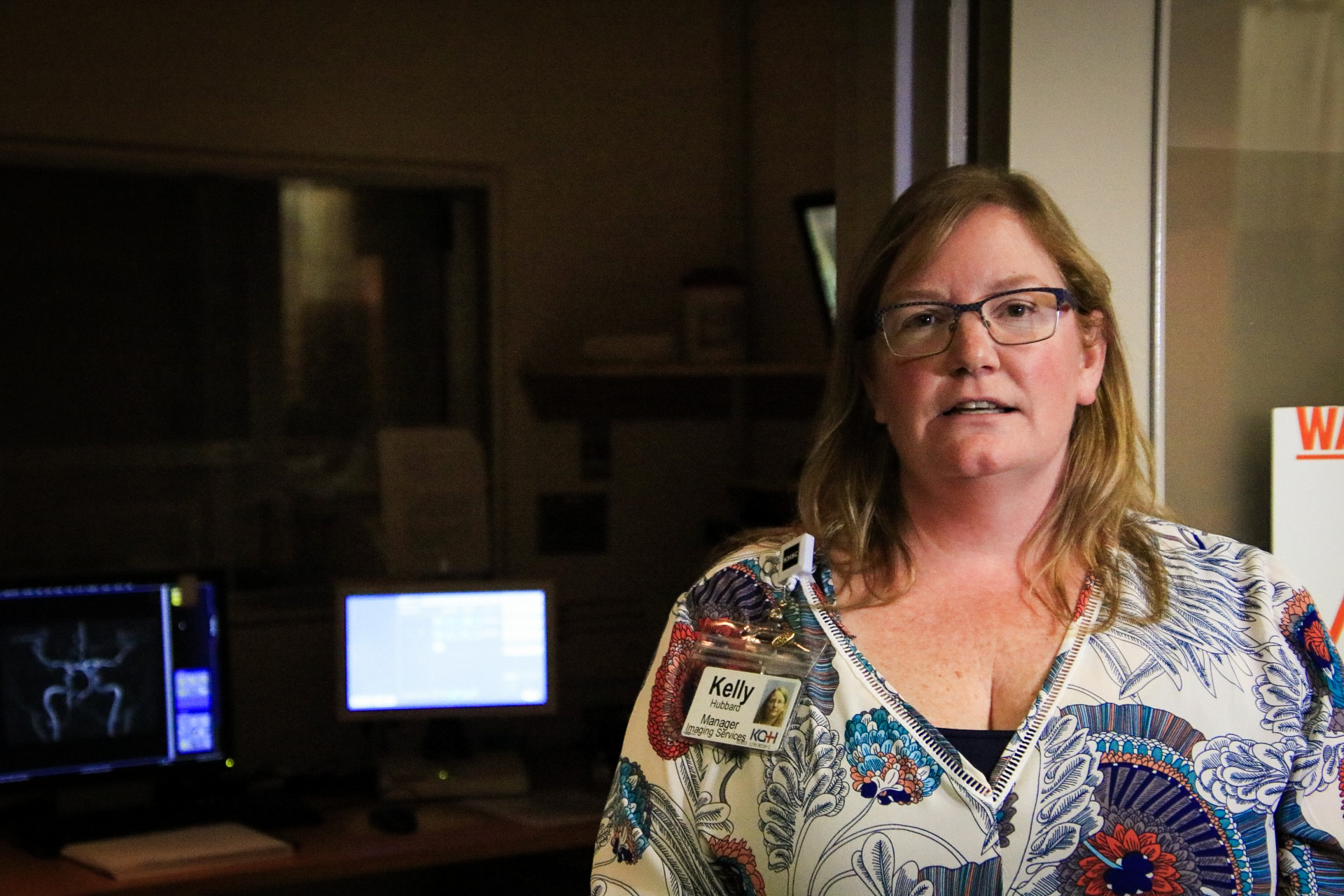 Anyone involved in the medical field or those who are fans television medical dramas are familiar with what an MRI machine is and what it does.
These life-saving machines allow technicians and doctors to assess a patient's injuries without invasive surgery, and monitor ongoing conditions to form a better long-term treatment plan.
At Kingston General Hospital (KGH), Kingston Health Sciences Center (KHSC) is in the middle of installing a brand new 3-Tesla magnetic resonance imaging (MRI) machine as a means improve the care and productivity of the hospital.
Kelly Hubbard, manager of imaging service with KHSC, said that the cost of the new machine totaled $6.2 million, $3 million of which was donated by Brit Smith, Chairman of Homestead Land Holdings. The rest of the cost will be made up largely by private donations.
"Several years ago, we initiated a project with the Ministry of Health and Long Term care, asking them to provide the Kingston region and South East LHIN with an additional MRI unit. At that time, the way technology and patient populations were going, we knew we needed to add a second magnet that was twice as strong as our current magnet," said Hubbard, describing how the project began.
KHSC currently has a 1.5-Tesla MRI that is used on a daily basis. According to Hubbard, on any given weekday the MRI is used for upwards of 60 patients, and at least 15 scans are performed per day on the weekends.
"We knew we needed a stronger magnet, and a 3-Tesla magnet, which is twice as strong as the one we currently have, will give us imaging capabilities that our growing patient population needs. Patients such as those with multiple sclerosis, epilepsy, and those with musculoskeletal injuries, for example, will benefit extremely from this higher strength magnet," said Hubbard.
The initial cost of the project was calculated at $5 million dollars, however, due to advances in technology and the way the bidding process works, the cost of the project was finalized at $6.2 million in order to ensure that the hospital received and installed the most recent and up-to-date technology available.
The MRI unit itself will be delivered on Thursday, Apr. 4, 2019. Crews will have to remove a large section of the roof, and a large crane will be setup to lift the MRI and place it in the new MRI suite currently being built on site.
"It will take until May 13 to build the last parts of the unit on site, activate it, and make sure its tested and running well. May 13 will be the first week that we actually start to image patients. We will start with volunteers in order to setup the machines parameters and ensure that the images are coming out with the detail and views that we need. We will then be quickly moving on to imaging patients that have been referred for imaging," Hubbard said.
According to KHSC statistics calculated on the second week of February, there were 967 patients waiting to be imaged using an MRI. This number is a combination of patients already booked for imaging and those waiting to be booked for imaging. According to Hubbard, this statistic does not include their regional partners.
"Our regional partners also have wait-lists at their facilities, places such as Brockville, Perth, Smith Falls, and Napanee, We do also get some patients from the Belleville area from time to time," Hubbard said, noting that their goal is to bring down their wait times in order to meet the provincial average. Currently, the wait times at KHSC are longer than the provincial average.
New technology continues to advance and grow within the field of medicine, and manufacturers are always looking to find technology that will allow an MRI scan to be done at a faster rate. Not only will this benefit wait times and volume, it will also benefit patients who are claustrophobic.
"One of the difficulties with MRI scanning is that the patient is confined to a very small space, even patients who don't know they are claustrophobic show up and are often embarrassed to find out when they see how small the space really is," Hubbard expressed.
As technology advances, patients are in the machines for a shorter period of time, which effectively minimizes the stress for the patient, and also allows for hospitals to improve their wait times and number of patients scanned, Hubbard explained.
After the new machine is installed and in operational use, the hospital has plans to overhaul and improve the 1.5-Tesla machine that is currently in use at the location. According to Hubbard, the cost of the overhaul will be approximately $1.1 million, and having two machines will improve patient volumes and wait times for the hospital.
The new MRI suite currently being built at KGH will feature individual accessible changing/bathrooms, and a preparation area that overlooks the waterfront along King Street East.