Jim Hegadorn appointed mayor of Loyalist Township for remainder of term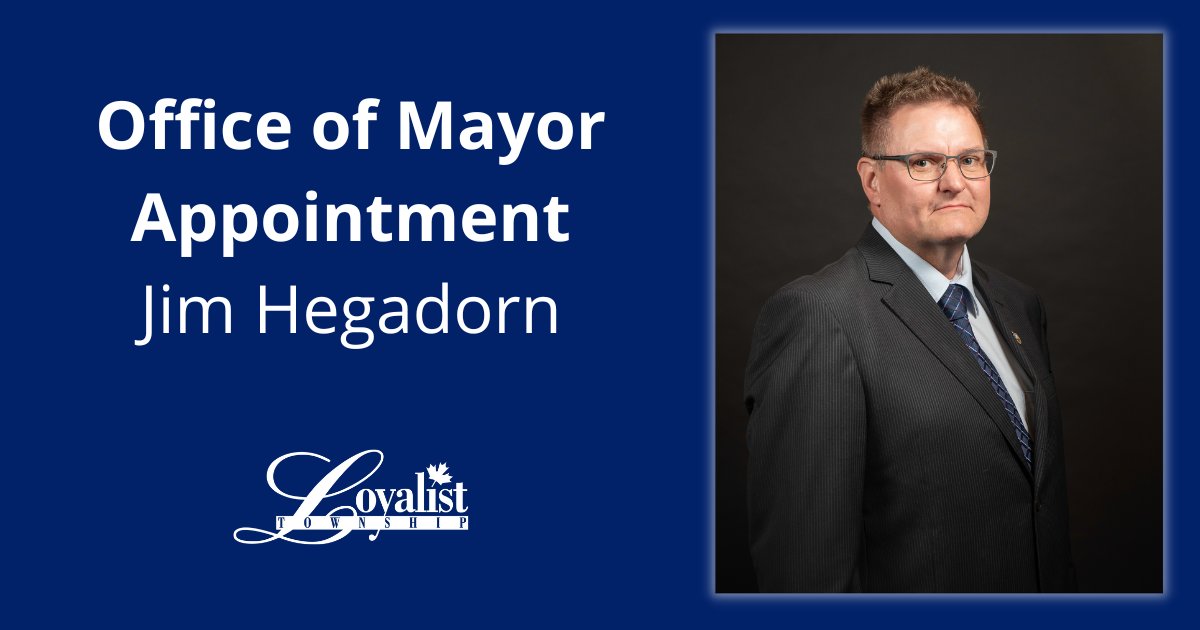 After Ric Bresee was elected MPP for Hastings-Lennox & Addington, the Mayoral seat for Loyalist Township was declared vacant. Deputy Mayor Jim Hegadorn was unanimously appointed to the Office of Mayor on Monday, Aug. 8, 2022.
According to a release from the Township, Hegadorn will serve as Mayor for the remainder of the 2018-2022 term, and has been Deputy Mayor of the Township since 2018. He was first elected to Council in 2010, and has served on the Cemeteries Committee and Police Services Board since 2003.
The Mayoral seat was declared vacant at the Township Council Meeting on Monday, Jun. 27, 2022. In accordance with provincial legislation, the vacancy must be filled if it occurs more than 90 days from voting day in a regular election, the Township stated.
According to the release, filling the Office of the Mayor through the appointment of a current member of council will "ensure stability and continuity through the end of the term."
A municipal election will take place on Monday, Oct. 24, 2022, to elect the mayor, deputy mayor, council and school board trustees for the 2022-2026 term. To learn more, visit www.loyalist.ca/LoyalistVotes.