James Reid Funeral Home offers 'The Examined Life' series to increase comfort around death and dying
*Paid Business Feature*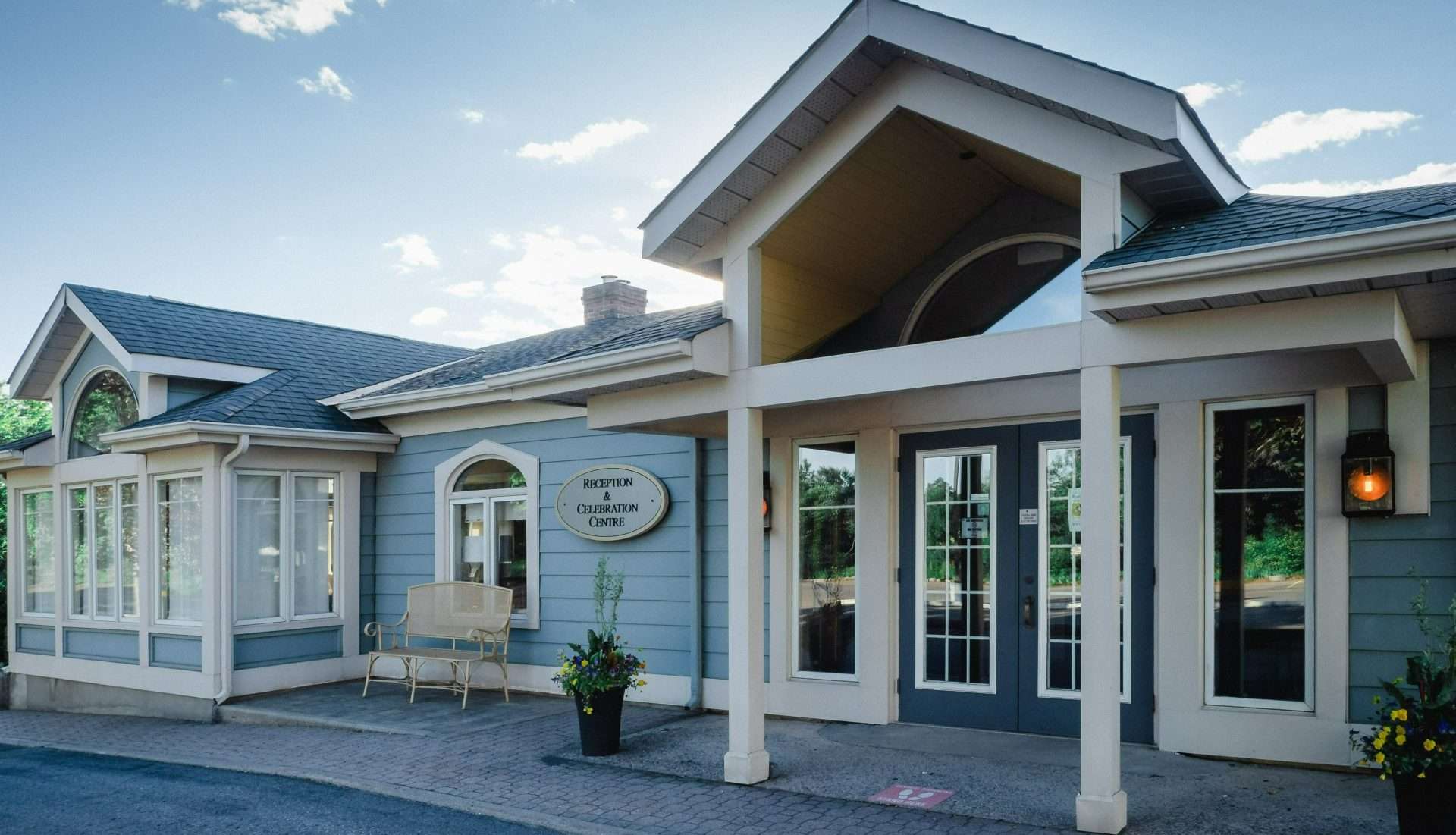 James Reid Funeral Home, Crematorium & Celebration Centre offers more than support for the bereaved. Through their Examined Life series, they offer educational seminars and events which they hope will bring an increased level of comfort around death and dying to the community.
"We want to bring people into the funeral home before a death occurs so they can become comfortable with the facilities and our dedicated staff," said Jennifer Morgan, Funeral Director. "Many of our Examined Life series evenings are appropriate for everyone; a recent death experience is not required to attend."
The Examined Life series offers a variety of ways to connect with our own mortality and ask questions, while providing education on what often feels like a taboo subject — death and dying.
The series takes place from 7 to 9 p.m., on the first Monday of every month from September to June.
Take a look at their upcoming sessions:
October 2: Book night – Breathe Cry Breathe by Catherine Gourdier
Book nights allow attendees to explore themes of death, grief, healing and relationships while having a resource to refer to.
"The book night is a social event to gather, ask questions, discuss, and listen. We are lucky to have the author, Catherine Gourdier, attending and to be open to answering questions from attendees," Morgan shared.
November 6: Pre-planning workshop with Jane Lapointe, Financial Planner, Heather Jackson, and Sarah Reid
Attendees will make their way through a provided workbook, with support, to help them understand the process and importance of preplanning. The books go home with the attendees so they can continue discussions with family.
December 4: Annual Candle Lighting Ceremony
The Reid Family and staff of James Reid Funeral Home invite everyone to a quiet ceremony to honour loved ones who have passed away and to acknowledge their grief. The ceremony in the chapel will include musicians, a time to remember, a gifted speaker, and candle lighting. Refreshments will follow and all are welcome.
January 8: Paint night (limited space available)
"We offer this evening as a creative way to explore grief. We hope that by providing paint and a starting place, people can find a way to express their grief in an artistic way," Morgan expressed.
No art experience required.
February 5: Panel on Dying and Death with Valerie Cooper and Jennifer Morgan
This evening is a presentation on Dying and Death followed by a question-and-answer period. No topic is off-limits.
March 4: Financial planning with Heidi Blondin, Financial Advisor, and Therese Barrett
This is an informational night, with experts in Financial Planning and Estate concerns, and gives attendees a chance to access the information needed to prepare for dealing with estate matters at no cost.
April 1: Death Café
An international phenomenon! At this evening, attendees will be served refreshments and cake, and discuss death in a philosophical and comfortable way. All topics are welcome here — the goal is openness.
James Reid held a Death Café on September 11 which was preceded by a Crematorium and Selection Room tour. Sarah Reid, Assistant Manager, shared that the event was very well received.
May 6: Kintsugi Workshop (limited space available)
This session explores the philosophy of healing after death. "We teach the Japanese art of Kintsugi, which is taking a broken item and repairing it with gold," Morgan explained. "It's never the same, but can still be functional. Healing often doesn't mean going back to be exactly the same as before, but instead growing and changing."
June 3: Preplanning workshop with lawyer Alexandra Manthorpe, Heather Jackson, and Sarah Reid.
See November 6 information above.
The Examined Life series is free to attend, and James Reid Funeral Home asks interested individuals to RSVP via email at [email protected], or by phone at 613-544-3411.
For more information on these upcoming events, visit the James Reid Funeral Home website. The need for conversations around death and dying is growing and this is one avenue to meet it.
This article is sponsored by James Reid Funeral Home. Interested in a Business Feature on Kingstonist? Contact [email protected]