Inmate death reported at Bath Institution's Regional Treatment Centre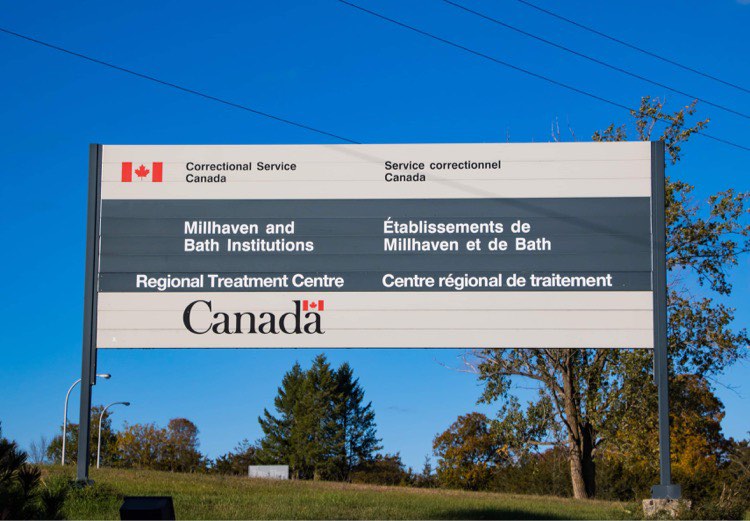 An inmate at the Bath Institution's Regional Treatment Centre has died while in the custody of Correctional Service Canada (CSC).
According to the CSC, Abdallah Bassuny died on Wednesday, Nov. 17, 2022. At the time of his death, Bassuny was serving a sentence of six years and six months for possession of a scheduled substance for the purpose of trafficking, possession of a restricted firearm with ammunition, and other offences, since January 20, 2022.
In response to inquiries from Kingstonist, CSC disclosed that the inmate was 37 years of age at the time of death. With regard to the cause of the inmate's death, CSC said that information is not yet available.
"The Coroner will make the final determination of death in this case. CSC does not believe the death is linked to COVID-19; however, the incident is still under investigation and CSC is reviewing the circumstances of the death," said Hannah Wilson, Acting Media Relations and Outreach Advisor for CSC.
Currently, there are three active cases of COVID-19 at the Bath Institution Regional Treatment Centre, and five active cases of the virus within Bath Institution itself, according to data from the Government of Canada.
In a media release dated Friday, Nov. 18, 2022, CSC reported that Bassuny's next of kin have been notified.
CSC stated that, as in all cases involving the death of an inmate, they will review the circumstances. CSC policy requires that the police and the coroner be notified.