Inmate death at Millhaven Institution leads to murder charge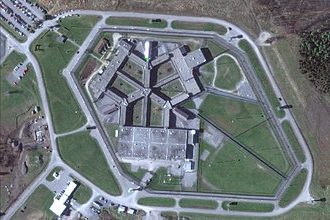 The Ontario Provincial Police (OPP)-led Joint Forces Penitentiary Squad has arrested and charged an individual after the death of an inmate at Millhaven Institution, west of Kingston.
According to a release from the OPP, officials with the Correctional Service of Canada (CSC) contacted the OPP shortly after 8 a.m. on Thursday, Apr. 21, 2022, to report that an inmate had been seriously assaulted at the facility and pronounced deceased.
The identity of the deceased, a 70-year-old male, is not being released due to the nature of his charges and subsequent conviction, OPP said.
As a result of the investigation, under the direction of the OPP Criminal Investigation Branch, and in conjunction with CSC, Emmanuel Joseph Bedard, age 43, also an inmate, has been charged with first degree murder.
OPP said that the accused remains in custody and is scheduled to make an appearance, by video, before the Ontario Court of Justice in Napanee today, Friday, Apr. 22, 2022.