Inaugural SPRING REVERB showcase set for this week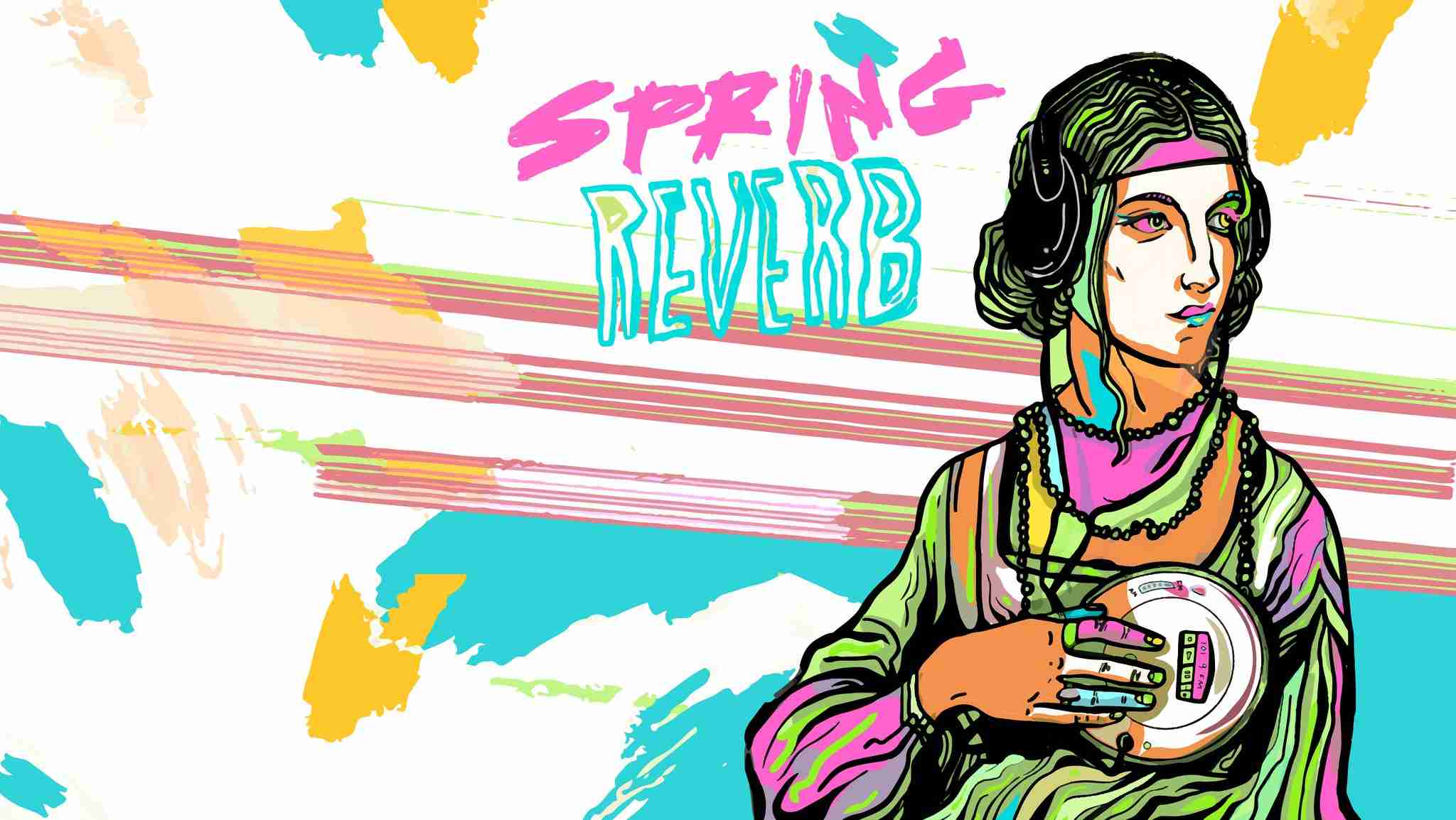 This week, Kingston will play host to a brand-new music festival, as the inaugural SPRING REVERB showcase hits the Limestone City from Wednesday, Jun. 1 to Saturday, Jun. 4, 2022. The four-day event features some prominent Canadian musicians, while also showcasing many up-and-coming local artists. KPP Concerts, one of Kingston's preeminent live music promoters, will organize seven concerts throughout the week, as well as a number of workshops and industry events.
"SPRING REVERB is essentially a showcase and a platform for Kingston musicians and eastern Ontario musicians to shine and to network and to celebrate the return of live music," said Moira Demorest, one of the event's organizers.
According to Demorest, the pause on live music created by the COVID-19 pandemic created an opportunity for concert promoters and other members of the music scene to pause and reflect on the needs of the local industry.
"After 20 years of doing shows and turning out content and live music, it gave us a moment to pause and talk to musicians and see what was lacking and necessary in our scene," Demorest said. "Kingston… has a lot of events and a lot of music already, but we lacked the education part and the networking part. How does [a] band get from this local band status to a booking agent? How do I get signed? How do I get exposure to bigger opportunities?"
"We had experienced things like this, like showcases and mini-festivals, but we had never seen anything in Kingston. So, that was the ground floor idea that we were percolating for a while: giving musicians an opportunity to learn from each other, learn from industry professionals, engage with professionals, network, and then also showcase their music."
The four-day showcase features a mix of industry events and live concerts, with local musicians often sharing the stage with bigger acts from around the country. While names such as PUP and Terra Lightfoot feature prominently on the event's billing, organizers are also focused on emerging artists from the Kingston region, with groups like The Wilderness and Oakridge Ave. also taking the stage.
Demorest hopes the event will boost Kingston's music scene, an industry that has been struggling throughout the pandemic and even beforehand, as artists and promoters work to establish an all-encompassing industry in Kingston.
"I'm hoping that it's a huge boost for our scene, [and] for Kingston, too… I think that's truly the sign of a rich music scene, of a rich artistic scene, if you can do all of these things within the confines of your community. You don't have to go to a big city to record [or] get seen; you can have those experiences [here]," the organizer said.
The lineup
SPRING REVERB officially kicks off on Wednesday night: popular Canadian punk band PUP will rock out at The Ale House, with Casper Skulls and Forty Seven Teeth opening the show. PUP was originally set to play Kingston back in March, but that performance had to be postponed, allowing organizers to incorporate it into the showcase's official lineup. The Toronto band is currently on tour in support of its fourth studio album The Unravelling of PUPtheband, which was released in April.
Also on tap Wednesday, Ombiigizi plays The Mansion, with local support from Julia Finnegan, Stucco, and Tiny Horse.
Things continue on day two with a packed lineup as local acts Clem Chesterfield, Emilie Steele & the Deal, and Justin Bird & the Thorns of Venus open for Hamilton's Terra Lightfoot at The Ale House. Lightfoot is a Juno award nominee; in 2018, her album New Mistakes was longlisted for the Polaris Music Prize.
Thursday evening also features a launch mixer for the KCFF Music Video Initiative, a fund that pairs local musicians with Kingston filmmakers to create original music videos. Thursday's event officially launches this year's program, with key information available to local musicians and filmmakers.
Friday sees two shows, as Lowest of the Low, stalwarts of Canada's alternative rock scene of the 90s and 00s, take to the stage at The Ale House with opening acts Oakridge Ave., Erika Lamon, and Lotus Shaker. Meanwhile, a free show at The Toucan features The Meringues, The Strange Happenings, and KaKaow.
The final day of the festival features two more events. Local rock group The Wilderness headlines a night of music at The Ale House, with Long Range Hustle, Keaton, and Hinterwood opening. The seventh concert of the week is another free show with Princess Towers, Funeral Lakes, and The Winter in Canada playing The Toucan.
While the general public will likely be focused on the many concerts taking place throughout the four days, local artists and others connected to the music scene will have an opportunity to take in a number of free panels, featuring some prominent members of Canada's recording arts industry. "Get Booked! How to get a booking agent in Canada" will inform participants on how to secure an agent. Meanwhile, "Get Seen! In-conversation with Eric Alper" will feature one of Canada's most influential music PR specialists, teaching artists some important tricks of the trade.
Panels and other workshops may be geared towards musicians and those working within the industry, but Demorest emphasized, "[Whether] musician, non-musician, artist… there is something in the industry panels for everybody, and I would encourage you to check out the lineup."
Celebrating all things local, live, and geared to music exposure
The festival coincides with another event hitting Kingston in early June, the National Campus and Community Radio Association (NCRA) conference, hosted by CFRC, with SPRING REVERB giving local acts a chance to showcase their talents in front of radio programmers from across the country.
Demorest said, "CFRC is celebrating their 100th anniversary and NCRA is celebrating their 40th anniversary… They were having a sort of private delegate-only conference for all of their guests. They're bringing in guests from all over Canada and CFRC was going to be the host of this event. So, they were already in town, and [CFRC] came to us asking if we could program some music to entertain the guests afterwards."
While SPRING REVERB features a number of industry networking opportunities for local musicians, it has also provided a platform for rising Kingston talent to learn first-hand by working alongside accomplished national acts.
"It's not just Kingston music," said Demorest, "it's also prolific Canadian bands that are doing it, so it gives another opportunity for networking within the bands. It gives Kingston musicians an opportunity to experience and learn from these people that are doing it 24/7 professionally… There's so many levels that we want to make sure our scene is able to pick up on."
In total, 25 acts will be featured over the four days, making it one of Kingston's biggest series of live concert events. While the organizers are excited to officially get the inaugural SPRING REVERB under way, Demorest admitted that they are already thinking about more events to include next year: "We recognize that there [are] elements that we're not hitting… we haven't really tapped into recording, we're not doing as much punk and metal as maybe we should. But… this all happened very quickly. We're really proud of this, but let's think of these things for next year, and let's continue to grow this idea."
Members of the public are encouraged to visit the SPRING REVERB link on the KPP Concerts website for a listing of the shows, as well as information on the panels and other events, many of which are free.