Helicopter training taking place over Kingston and PEC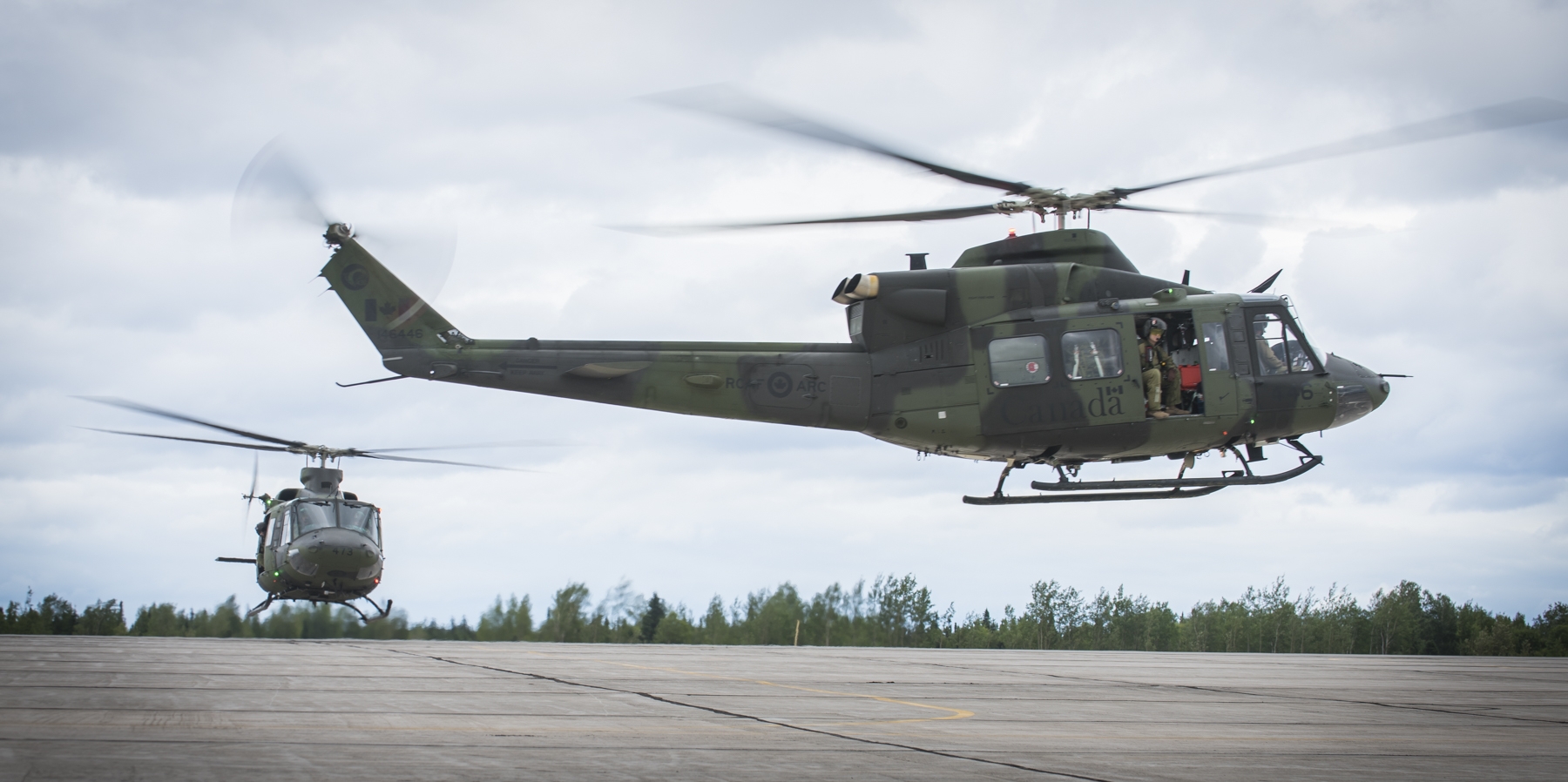 Residents of Kingston and Prince Edward County may notice a CH-146 Griffon helicopter flying in the area from Friday, Nov. 27 to Friday, Dec. 18, 2020. 
This increased flying activity is linked to pilot proficiency training for members of 1 Wing, based out of Canadian Forces Base Kingston, according to a release from 1 Wing Public Affairs. 
"Members of the public can expect to see one single-rotor CH-146 Griffon helicopter operating daily from the Kingston Airport and flying in vicinity of Prince Edward County during the next three weeks," said Lieutenant Stéphanie Bédard, 1 Wing Public Affairs Officer. "For the first week (November 27 to December 4), flights will start around 9:00 a.m. and end around 5:00 p.m. For the last two weeks of this training activity (December 5 to December 18), flights will start around 1:00 p.m. and end around 9:00 p.m."
Proficiency training supports a culture of uncompromising standards, safety and operational readiness, critical to Royal Canadian Air Force (RCAF) mission success in support of Canadian Armed Forces (CAF) operations at home and abroad, according to the release.  

About 1 Wing
1 Wing is the home of Canada's tactical aviation capability, with its Formation Headquarters located at Canadian Forces Base Kingston. Its seven squadrons across Canada are equipped with a mixed fleet of CH-146 Griffon and CH-147F Chinook helicopters. 1 Wing provides tactical aviation airpower effects for the Canadian Army, the Canadian Special Operations Forces Command and the Royal Canadian Air Force.
More information about 1 Wing and its role is available at: http://www.rcaf-arc.forces.gc.ca/en/1-wing/index.page