Hall Monitor: Response Reservations
Kingston City Council held meeting 14-2020 (agenda) on Tuesday, Apr. 21, 2020, hosting its third meeting in its virtual format. While the agenda was light on staff reports, some key issues were discussed, including COVID-19 responses and an update from the KFL&A Public Health.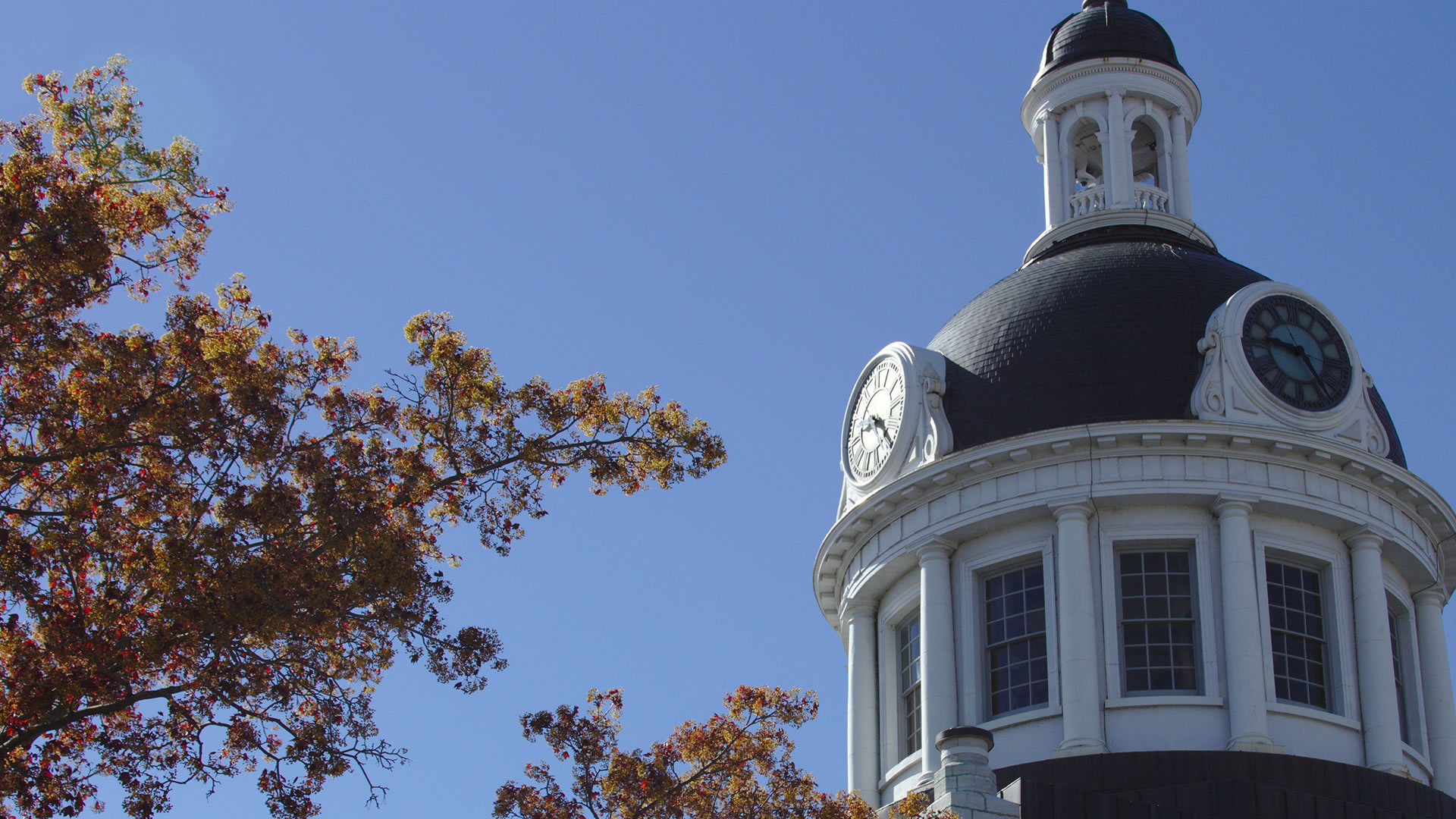 Public Health Update
The evening presented council with its first opportunity to hear a formal briefing and update from Dr. Kieran Moore, Medical Officer of Health at KFLAPH. Moore presented council with almost 25 minutes of updates surrounding the current pandemic, including his opinion that Kingston "has gone through [its] first epidemic curve", adding that it peaked in our region on Sunday, Apr. 5, 2020. Moore noted, though, we're likely to see additional cases, the virus will remain in our community, and that additional waves of increased infection rates are possible.
Moore also presented insight on future planning and looking ahead to what he called a "new normal," outlining the six components needed to reach the low level transmission of the virus, which are necessary before beginning to return things to their former state. Included in this list are transmission control, healthcare capacity, outbreak risks in vulnerable settings, workplace preventative measures, imported case risk, and an engaged community.
Following his briefing, council peppered Dr. Moore with questions, some about the virus, some about his presentation and other asking for his opinion on motions to come later in the agenda.
Council also received a report from CAO Hurdle giving an overview of the City's response to the COVID-19 pandemic thus far, as well as the financial implications this response has created. That overview can be read here.
Key Topics
Council discussed a new motion, tabled by Councillor Robert Kiley with Councillor Jim Neill that would ask the province to consider "local flexibility" to provincial orders when it reassesses the current emergency declaration on Tuesday, May 12, 2020. The motion mentioned the example of "community gardens and other outdoor activities" that could benefit from additional local flexibility, noting that any such changes at the local level would continue to respect physical distancing and be at the guidance of Public Health. During debate, Councillor Rob Hutchison requested an amendment to add a paragraph that would see council confirm support for emergency practices of staying home when possible, physical distancing, hand washing and limited social gatherings among others. Although the content of this motion hasn't passed through the KFL&A Public Health Board of Directors, Moore mentioned during comments that its Board would be discussing the request at its next meeting. While the amendment carried unanimously, the main motion carried 9-3, with Councillors Boehme, Chapelle and Hill opposed. Councillor Stroud was not present for this meeting. This request for local flexibility will now be forwarded to the Premier of Ontario and multiple Ministers and members of the provincial government for consideration in May.
Council also spoke to a new motion to provide $240,000 to the County of Frontenac, funded from the Working Fund Reserve to assist with costs around paramedic services in Kingston. The County and City also have yet to settle their ongoing budget dispute, with the the County having previously requested a 9.8 per cent increase in their overall budget, and the City, having approved only a 5 per cent increase at its budget confirmation meeting in December. The motion to provide this additional funding carried 12-0.
Additional Discussion
In addition, council approved the 2020 tax ratios, approved brownfield tax assistance for the property at 9 North Street, had a brief discussion about how the developer community benefits process works and received reports from Tourism Kingston on its first quarter performance and a report from the CAO detailing the current measures enacted by her and city staff in response to COVID-19 (link above).
Kingston City Council will continue to meet in its virtual format through the emergency declaration. Additionally, while many committee meetings have been cancelled, those with time sensitive items have also adopted the virtual meeting structure and will meet as needed. Council is next scheduled to meet on Tuesday, May 5, 2020.
---
Born and raised in Kingston, Josie Vallier bleeds limestone. An avid council watcher since 2004, she first began reporting on municipal affairs in 2011, helping to modernize meetings and make them more accessible through social media and live video. When she isn't focused on City Hall, he's san avid gamer, youth theatre supporter, and Disney fan.