Hall Monitor: Reconsideration resolve
Editorial note: An earlier version of this article mistakenly stated that Council had voted to change recycling collection to allow for all recyclables to be collected on the same day. This was an error. Council voted to maintain the current recycling program.
Kingston City Council sat for meeting 08-2020 (agenda) on Tuesday, Feb. 18, 2020 where they, among other items, made another decision on the future of recyling in the city, received a report from their integrity commissioner, approved some employment contracts and discussed the future of Kingston Penitentiary.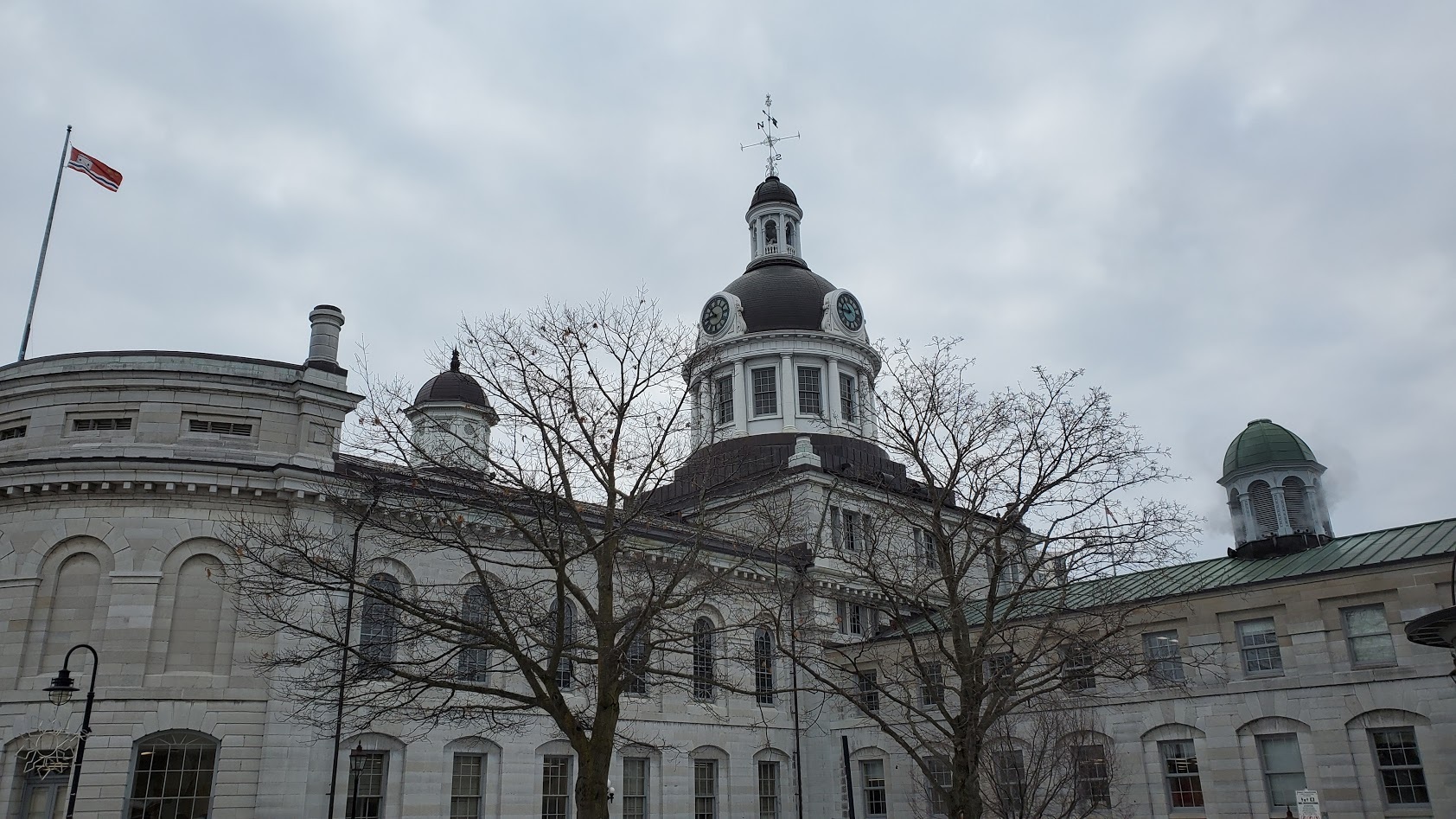 Following a closed session, council opened with a number of delegations including two regarding potential changes to the municipal recycling program, two regarding the federal request for access to the penitentiary, and one from Sustainable Kingston.
Key Topics
Council took some time to reconsider a motion they had passed in March, 2019 regarding a change to how recycling is collected in the city. Council had previously approved the direction to move to weekly collection of all materials in place of the alternating collection currently in place, but recently there was discussion at committee around having a private corporation take on the responsibility of recycling collection. After unanimously deciding to take another look at the topic and following much discussion on what the process would involve, council decided to maintain the existing four-stream alternating blue and grey box recycling system.
Council also received a report from its integrity commissioner who was acting on complaints to the Clerk's office surrounding actions by Councillor Stroud in June. The report, released last week, had recommended a 30-day suspension of pay for the Councillor. Following discussion on the importance of public trust of the council code of conduct and being able to hold each other accountable, council supported the wage suspension by a 10-2 vote, with Councillors Holland and Osanic voting in opposition.
Council unanimously also passed a motion to request that the federal government accelerate the approval process to secure access to Kingston Penitentiary. The challenge with access this year is that the city is seeking a multi-year lease that would enable access to the site year-round for more projects as opposed to the shorter-term access for tours and project-specific access granted in the past. After hearing from Tourism Kingston and its film office about the economic benefit to the city and surrounding area, council supported the federal request unanimously.
Additional Discussion
Council also approved agreements with the International Brotherhood of Electrical Workers through December 31 2024 and settled the agreement with the Ontario Nurses Association dated through Apr. 1, 2018 to Mar. 31, 2020. They also renewed a one-year agreement with Sustainable Kingston with a transfer to the organization of $105,000, and received the annual water system report from Utilities Kingston
In addition to the greenhouse opening, there are meetings of the Nominations Advisory, Planning and the Arts, Recreation and Community Policy Committees before the next regularly scheduled city council meeting on Tuesday, Mar. 3, 2020. Council also has a special meeting scheduled for Tuesday, Feb. 25, 2020.
---
Born and raised in Kingston, Josie Vallier bleeds limestone. An avid council watcher since 2004, she first began reporting on municipal affairs in 2011, helping to modernize meetings and make them more accessible through social media and live video. When she isn't focused on City Hall, he's san avid gamer, youth theatre supporter, and Disney fan.