Hall Monitor: Cells, Sites and Shelter
Kingston City Council sat for meeting number 10-2020 (Agenda) on Tuesday, Mar. 3, 2020. During the meeting, council discussed Lake Ontario Park camping, Kingston Penitentiary access, the Task Force on Housing report, and more.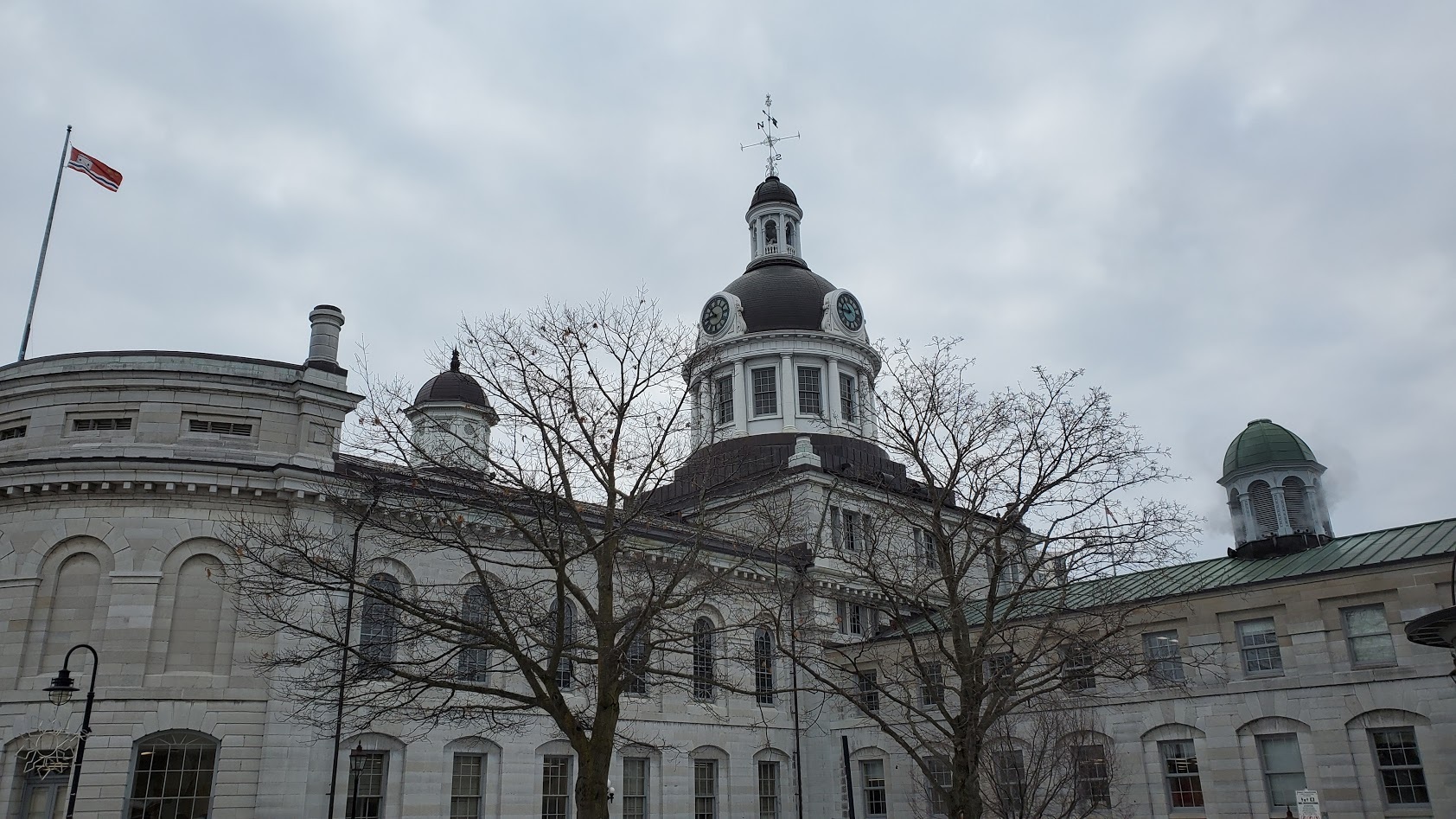 While the meeting got started about 15 minutes late, a lack of presentations, briefings, delegations, petitions or deferred motions meant that they could get to work on report items quite quickly. Council did, though, narrowly approved staff participation in the Local Planning Appeal Tribunal (LPAT) meetings surrounding the proposed Homestead buildings at the corner of Queen and Ontario Streets.
KEY TOPICS
Council received the final report Mayor's Task Force on Housing report and along with it, they heard a briefing from co-chairs Councillor Mary Rita Holland and Ted Hsu. Following nearly an hour of questions to the co-chairs on the report, council amended the item to refer the report to staff for review and implementation with a unanimous 12-0 vote (Councillor Stroud was absent for the meeting). Following additional debate on the amended item, Council formally accepted the report (and referral to staff), thanked the Task Force and disbanded it with a vote of 11-1 (Councillor McLaren voted against). Staff will next be expected to return to Council with comments on implementation options and further direction if needed.
After their motion at the Feb. 18 meeting asking for support to accelerate discussions, Council was able receive and review a multi-year lease for Kingston Penitentiary. The three-year lease, with five one-year renewal options, provides the city with complete access to the site for tours, activities, filming, and private, for-profit activities, though its private use is restricted to 110 days annually. Though the cost of the lease could be as high as $1,124,000 each year, activities already exceed that in profit and shortfalls would be funded through the Municipal Accommodation Tax fund. The city is expected to form agreements with Tourism Kingston and the St. Lawrence Parks Commission for operation of the site and tours with a portion of profits continuing to support the United Way. Council supported this new agreement with an 11-0 vote (Councillors Oosterhof and Stroud were absent).
Following a motion and discussion in October, city staff returned to Council with an option to re-introduce limited camping options at Lake Ontario Park. The proposal would replace the existing event camping space in the northern section of the park with 22 camp sites, though only 12 would be available during the 2-year pilot due to ongoing construction projects. Council approved this pilot project with a 9-1 vote with Councillor Osanic voting in opposition and Councillors Boehme, Oosterhof and Stroud absent for the vote.
ADDITIONAL DISCUSSION
Council also approved a new payment option for those receiving provincial support payments without a bank account, received an update on the ongoing "Engage For Change" reconciliation project, approved a variety of heritage adjustments, completed some housekeeping on the Civic Collection Management Policy, and approved seeking an award for its work with the Working Group on Climate Action.
As the meeting was coming to a close, Councillor McLaren used the 'Other Business' section to ask questions of staff regarding the LPAT motion as he was late for the meeting and missed that item and couldn't speak to it or vote then. Following his questions, Councillor McLaren asked the councillors who approved the motion earlier to request reconsideration so that he could vote on the item, though he received no support on his request.
There are meetings of the Municipal Accessibility Advisory Committee, Nominations Advisory, Rural Advisory and Planning Committees before council next meets on Tuesday, Mar. 17, 2020.