Greater Napanee: Your new waterfront vacation destination
*Paid Business Feature*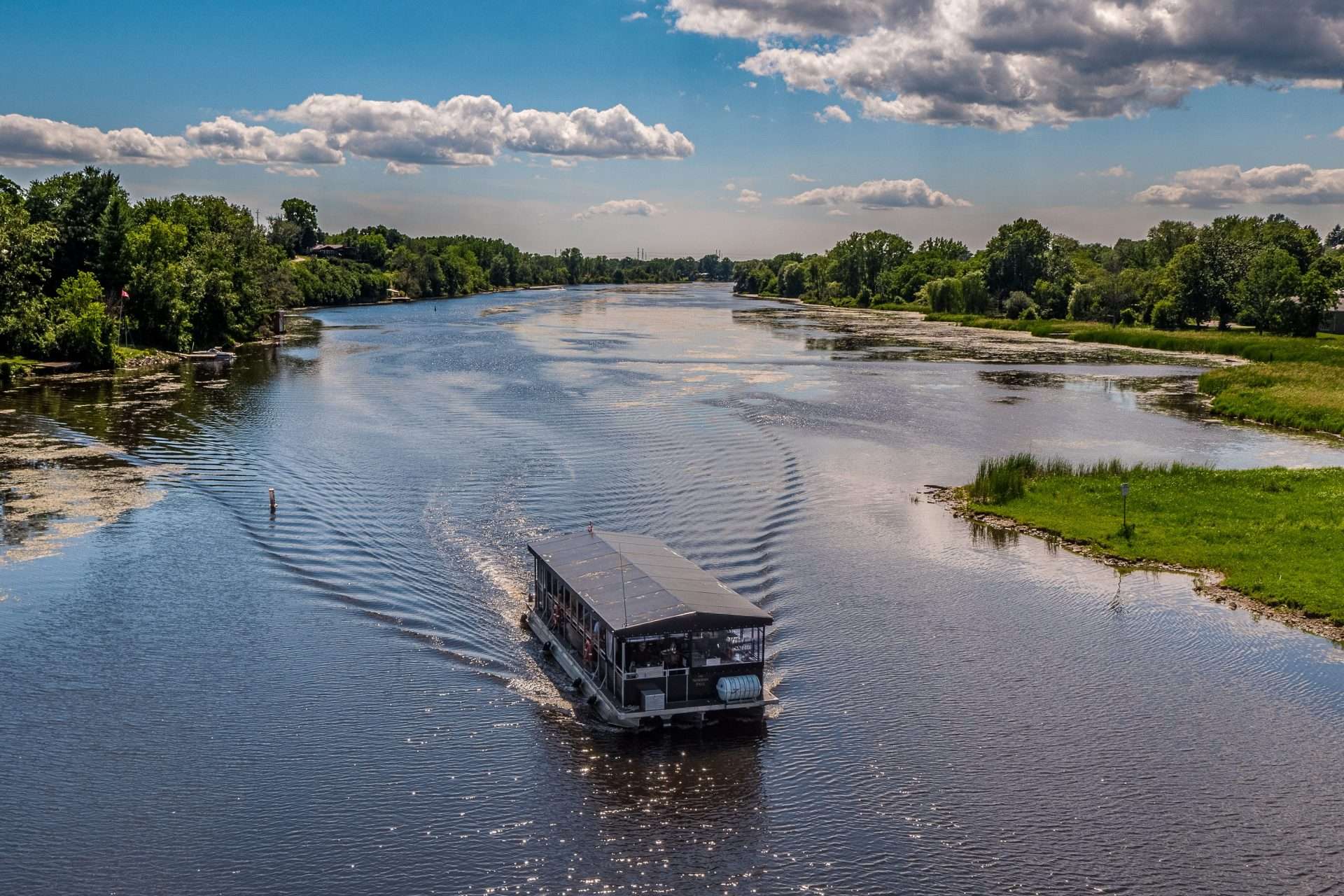 Spend an afternoon or a weekend exploring the waterfront, sampling local wines, and enjoying the splendour of the summer season just a short drive west of Kingston.
New Waterfront Resort in Hay Bay will offer a premier vacation closer to home
A 5-star family-friendly resort is coming to Hay Bay this summer. Cottage Dream Vacations has purchased the Perfect Vue resort on the north shore and will turn it into a four-season waterfront destination.
The full renovation of the property includes replacing the previous cottages with 30 brand-new ones, benefitting the local community with a restaurant accompanied by a large patio and a beach.
Hay Bay Resort will also offer canoe and kayak rentals, a cabana bar on the beach, a pool with a swim-up bar, and lounge areas, as well as an on site LCBO and general store featuring locally-produced foods.
With the aim to open on July 1, 2023, this getaway is sure to be a popular destination. Learn more on their website and Facebook page.
Go 'Field to Vase' at Wynn Farms
Immerse yourself in a world of blooms with Wynn Farms' Field to Vase experience. New this summer, farmer and co-owner Sarah Wynn will take you through the fields discussing all things flowers – from growing to harvesting, to their important role in biodiversity.
The experience includes a picnic basket with a charcuterie box and sparkling lemonade to enjoy a snack in the fields or at the waterfront, and the opportunity to cut, pick, and design your own mason jar bouquet to take home.
Read more about Wynn Farms and their Field to Vase experience on their website.
Take a Winery Tour
Heading west on Highway 33, also known as the Loyalist Parkway, is not only a scenic waterfront drive — you'll also find a selection of local wineries offering tours and samples along the way.
33 Vines, located at 9261 Highway 33, is a locally owned and operated winery which has undergone renovations over the last few years. Enjoy a wine tasting in the rustic barn or outside with a view of the vineyard.
Bergeron Estates Winery and Cider Co., located at 9656 Highway 33, is a destination not just for wine, but where everyone can gather to enjoy drinks, food, and company in a peaceful and natural landscape.
Longrid Estates, run by a mother-daughter team, can be found at 10941 Highway 33, and offers wine tastings and a stunning lake view on its new patio.
Get on the water with Norman Paul Boat Tours
Travel the Napanee River on a 45-foot pontoon boat this summer, starting in early June. This one-and-a-half-hour tour travels the river from the Waterfront River Pub to the entrance to Mohawk Bay.
Fully licensed, the boat offers food and drink, and they recommend visitors pre-order their food choices when purchasing their tour ticket to avoid disappointment once they're on board.
Learn more and book your ticket online.
The Bay of Quinte Regional Marketing Board is currently running a contest for a $1,000 getaway in the Bay of Quinte region, which you could use to visit the businesses mentioned in this article. Enter at bayofquinte.ca/vacation.
This article is sponsored by the Bay of Quinte Regional Marketing Board. Interested in a Business Feature on Kingstonist? Contact [email protected]