Get your 'Wheels on the Runway' in support of United Way KFL&A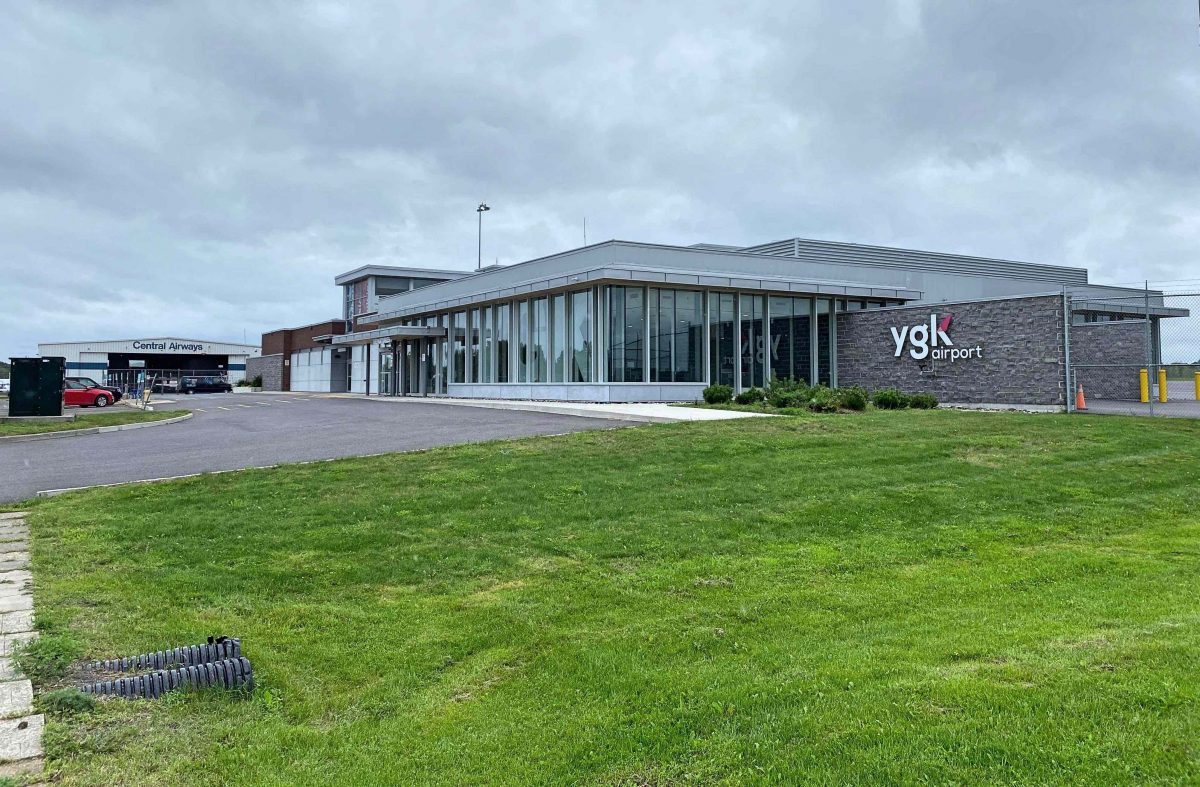 For most people, experiences on airport runways are limited to looking out a window and wondering when their flight is going to take off — not what's happening on the ground beneath them!
If you've ever wanted to get up close with the planes and vehicles on airport runways, his month is your chance to find out, as the City of Kingston, in partnership with United Way of Kingston Frontenac Lennox and Addington (KFL&A), will host an open house at the YGK Airport. Community members are invited to experience the airport's upgraded amenities, and enjoy a display of large vehicles at the family-friendly 'Wheels on the Runway' event.
Wheels on the Runway will take place on Saturday, Oct. 22, 2022, from 11 a.m. to 2 p.m. The event is sponsored by Assante Wealth Management Fenlon Financial.
According to a press release from the City, guests will be able to:
Check-in for a flight, go through security, visit the Assante Financial Management Fenlon Financial Departure Lounge, step on the runway, and stop by the baggage claim.
Interact with City of Kingston vehicles, including aircraft, airport snow-plowing machines, fire trucks, and more.
Stop at stations throughout the airport where 'Wheels on the Runway' passports can be stamped.
Enter for a chance to win two roundtrip tickets from YGK to YUL (Montreal), donated by Pascan Aviation, and
Learn more about the people and the work of United Way KFL&A.
The City said that volunteers will be on hand to guide visitors, and donations to the United Way will be accepted at the entrance.
"Just prior to the start of the COVID-19 pandemic, airport renovations were completed. Unfortunately, we have not been able to share with Kingston all the exciting improvements," explained Aron Winterstein, airport manager. "Now with restrictions lifting, this family-friendly, by-donation event is a great way to explore the newly redesigned airport in partnership with United Way KFL&A."
"This is such a wonderful event for the community and a great opportunity to support your United Way," added Jane Lapointe, 2022 United Way KFL&A Campaign Chair. "Last year, 74,000 individuals in the community received support through United Way funded agencies and programs. Come join us for the full airport experience, see some large equipment and trucks, and show your local love by supporting the United Way. Thanks to the City and the airport for organizing this event. I'm proud to sponsor through Assante Financial Management – Fenlon Division."
Following the news of this event, the City of Kingston relayed today, Thursday, Oct. 13, 2022, that travellers at the YGK Airport will now relax and prepare for their flights in the Assante Wealth Management Fenlon Financial Departures Lounge. As part of the upgraded YGK Airport amenities, once travellers are through security, they will wait for boarding in the bright space overlooking the runway, the City said.
"The team at Assante Wealth Management Fenlon Financial have been long-term supporters of the vision for the YGK Airport," said Aron Winterstein, airport manager. "Entering into a partnership for naming rights for the departures lounge is a great fit and allows us to ensure the experience of travellers is the best it can be."
The naming of the Assante Wealth Management Fenlon Financial Departures Lounge was approved by City Council on May 17, 2022.
"The airport is key to the continued growth and development of our city," said Jane Lapointe of Assante Wealth Management. "As a long-time business in our community, Assante Financial Management – Fenlon Division is proud to be a part of the airport and Kingston's ongoing success."
Pascan Aviation began flight service from YGK to YUL in September 2022. Montreal serves 95 per cent of the destinations that Toronto's Pearson International Airport does and has more capacity, which should reduce the amount of cancelled or delayed flights to and from Kingston, the City said. Flight service from Kingston is offered twice daily, seven days a week. Direct flights from Kingston to Montreal can be booked through Pascan Aviation.
YGK Airport is located at 1114 Len Birchall Way in Kingston. Parking will be free on site for the duration of the event and admission is by donation, with 100 per cent of all proceeds going to United Way KFL&A. Learn more about this event here.