Gala in support of 'last chance animals' returns after two year hiatus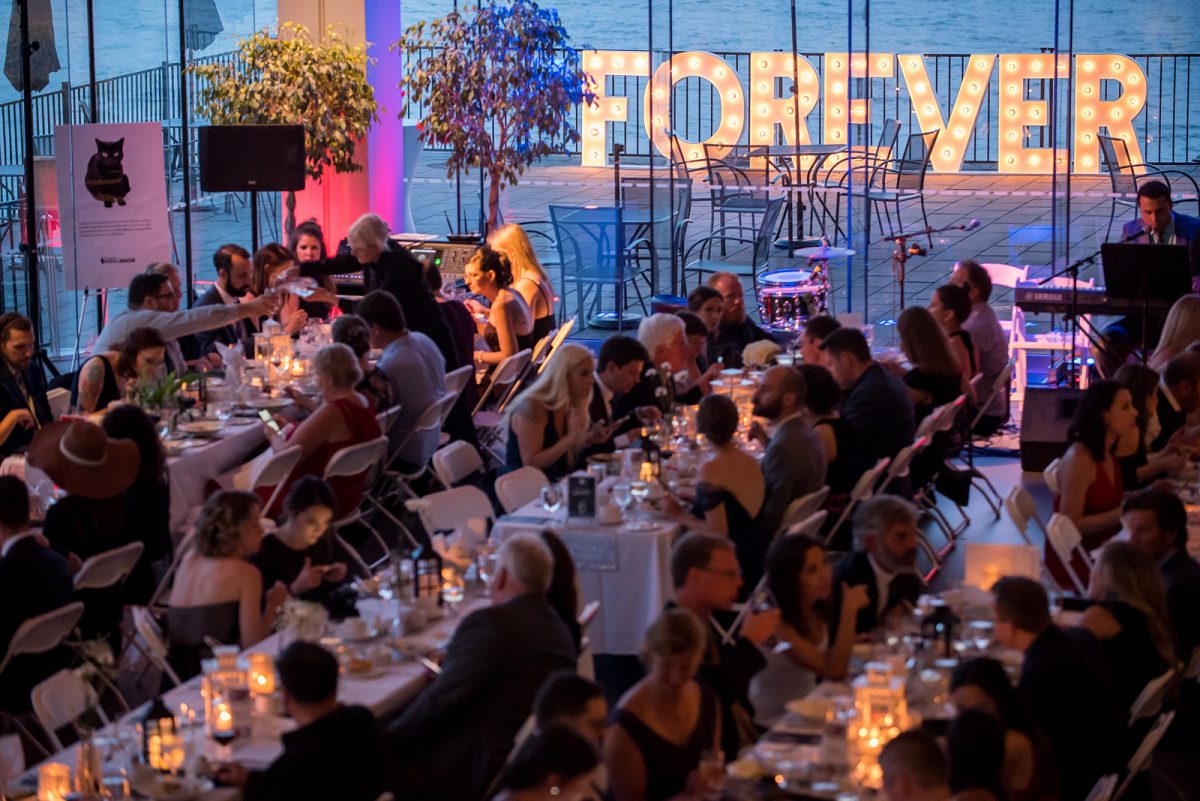 Next month, Kingston Animal Rescue will hold a "magical, unforgettable night out in the heart of the community." The Forever Gala – launched in 2019, but then put on hold throughout the COVID-19 pandemic – is a fundraising event that allows Kingston Animal Rescue to provide exceptional care and place rescued animals in committed forever homes.
"We focus on 'last chance' animals: strays, medical needs, and animals at risk of euthanasia," explained Jessica Hellard, co-founder and creator of Kingston Animal Rescue (KAR). "Many of our animals need much care, beyond the basics of vaccines and spay/neuter. We've rescued 968 animals – and counting!"
According to a release from KAR, the gala is the organization's top fundraising event, and in 2019 it raised $18,000. For the past two years, pandemic restrictions have limited KAR's ability to fundraise, but the organization noted that animals still need help, and veterinary care remains a major expense. In the spring of 2021, Rex, a rescued German Shepherd underwent surgery for disc compression thanks to KAR.
"Rex's spinal surgery cost a total of $9,375.51," shared Alison Migneault, KAR co-founder. "$9,216.41 was donated, so the vast majority was covered through donations. And Rex is doing absolutely fantastic!"
According to the release, the impulse acquisition of "pandemic pets" has also caused financial strain, with the organization seeing higher than average intake requests in 2022.
Animal lovers and supporters of KAR are invited to come together on Saturday, Sept. 10, 2022, to enjoy a wonderful evening and raise funds for the cause.
"Attendees can expect a magical evening that includes a reception on Crawford Wharf in downtown Kingston, followed by a sunset dinner cruise with Kingston 1000 Islands Cruises," Hellard said. "There will be fantastic vegan dining, live entertainment, a silent and live auction. Plus, red carpet photography!"
When Kingstonist asked why they call it the Forever Gala, KAR co-founder Alison Migneault said, "The ultimate goal for rescued animals is to place them in their forever home. That's why we exist and that's why it's called the Forever Gala – until there is a forever home for every animal."
Tickets are available to purchase online. Individual tickets are $175, and tickets can also be purchased by table, starting at $975. KAR reported that tickets are already 25 per cent sold out and a portion of the cost of each ticket will be provided as a tax receipt, based on total funds raised.
Kingston Animal Rescue is also looking for auction donators and sponsors for the event. Learn more about the Forever Gala, and purchase tickets on the gala's website: http://forevergala.com/fg/