From prison to popcorn: a comeback story
Who doesn't love a good comeback story?
In 2018, Emily O'Brien was sent to the Grand Valley Institution for Women in Kitchener, Ont., after being caught smuggling drugs into Canada. For O'Brien, this sentence served as an opportunity to reframe her entire life, as well as start a popcorn company, Comeback Snacks, which aims to make a difference in the lives of people trying to make a comeback.
On June 4, O'Brien, here in the 'Prison Capital of Canada,' had the opportunity to tour the Kingston Penitentiary, as well as the Penitentiary Museum, where she stayed for a meet and greet with community members and shared some samples of her gourmet popcorn.
The 33-year-old entrepreneur says that the inspiration for her popcorn company came to her while she was in prison. O'Brien says that popcorn was a popular snack among inmates: "It didn't matter who you were, where you came from, how old you were, or what your crime was, it was just something that brought people together. We had access to certain spices, and I just put it on the popcorn and thought, 'Maybe I should start a popcorn company and help employ people.'"
O'Brien wants to end the stigma associated with people who have criminal records.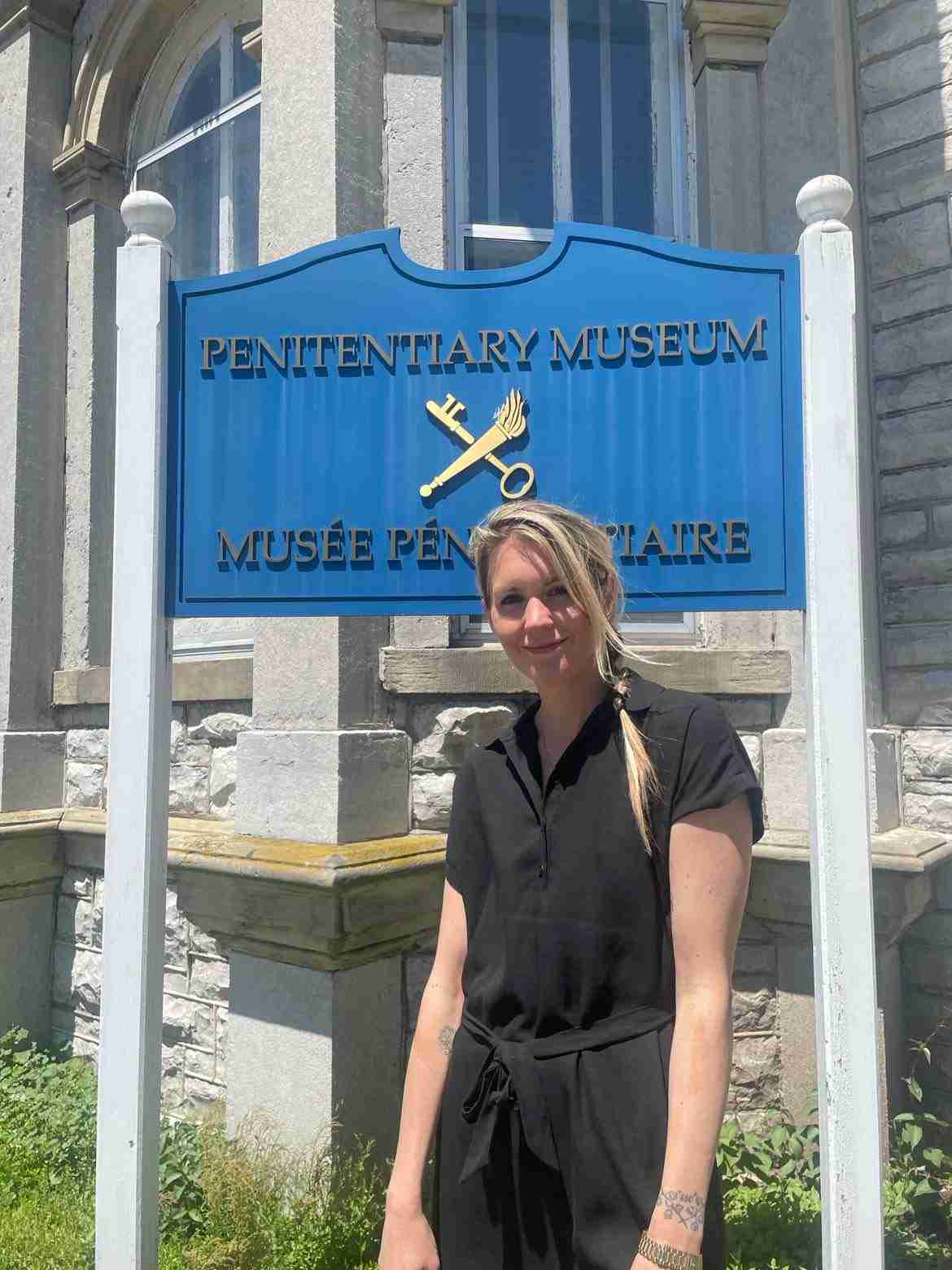 "When I knew that I was going to prison, of course a lot of people told me that my life was over, and I used that as a time to be like 'Screw you,'" O'Brien says with a vibrant smile. "No one's going to tell me what my life is going to be. I ended up taking all of these perceived assumptions of what my life was going to be and harnessing that into something I knew it wasn't. It's just another form of rebellion… so, this was another way of showing that I wasn't afraid to do something good."
What did give O'Brien fear was the concept of reaching out for help when she was asked to help her partner smuggle drugs from a foreign country into Canada. At the time, she was struggling with substance abuse as well as an eating disorder and trying to cope with her parents' divorce. "I wasn't innocent, I ignored those red flags," she says, referring to the warning signs she saw in her partner.
However, she has no regrets about her past mistakes: "We're human, and I don't think I would take any of it back because I wouldn't be here today."
O'Brien adds that prison taught her a lot about herself, as well as some important life lessons. "Sometimes you just need to be away from the world, and from everything, and… be by yourself. And you have to remind yourself that you are a good person and [say], 'I can do this on my own.'"
O'Brien is aware that not everyone who spends time in prison has a story like hers upon release. There are social barriers and stigmas that people who have been convicted face when re-entering society. Seeing those obstacles and challenges motivated her to try to make a difference for those people. Comeback Snacks has a mission to help those who have been incarcerated to find employment, encourage business leaders to hire more people with criminal backgrounds, and provide a portion of their profits to organizations focused on reintegration programs, prison reform, and recidivism reduction.
According to O'Brien, this company has been emblematic of her own journey and her own ability to come back from her mistakes. "You have to look back and remind yourself of all of the good things that you've done, and what you're capable of," she adds with a bright smile.