Former Napanee roller rink owner arrested for arson, threats
Ontario Provincial Police (OPP) have arrested a suspect in connection with a series of suspicious fires in the Greater Napanee area.
In the early morning hours of Monday, Oct. 23, 2023, L&A County OPP and the Greater Napanee Fire Department responded to a report of a structure fire at the Napanee Fairgrounds on York Street in Greater Napanee. That same morning, L&A County OPP and the Stone Mills Fire Department responded to a report of a garage and vehicle fire at a residence in Stone Mills Township.
No one was injured in these fires and the L&A County OPP along with the Ontario Office of the Fire Marshal continue to investigate.
On the afternoon of Friday, Nov. 3, 2023 the L&A County OPP conducted search warrants at three locations in the City of Kingston. At that time, police arrested and charged 49-year-old Jay Nelson Bradley, of Kingston, with the following offences:
Two counts of Arson – Disregard for Human Life,
Criminal Harassment – Threatening Conduct; and
Possession of Incendiary Material.
According to OPP, Bradley has been held for a bail hearing and will be scheduled to appear at the Ontario Court of Justice in Napanee at a later date.
Bradley had been the owner of a roller skating rink operated out of the York Street property in Napanee, from which he had been recently evicted following a dispute with the property's management.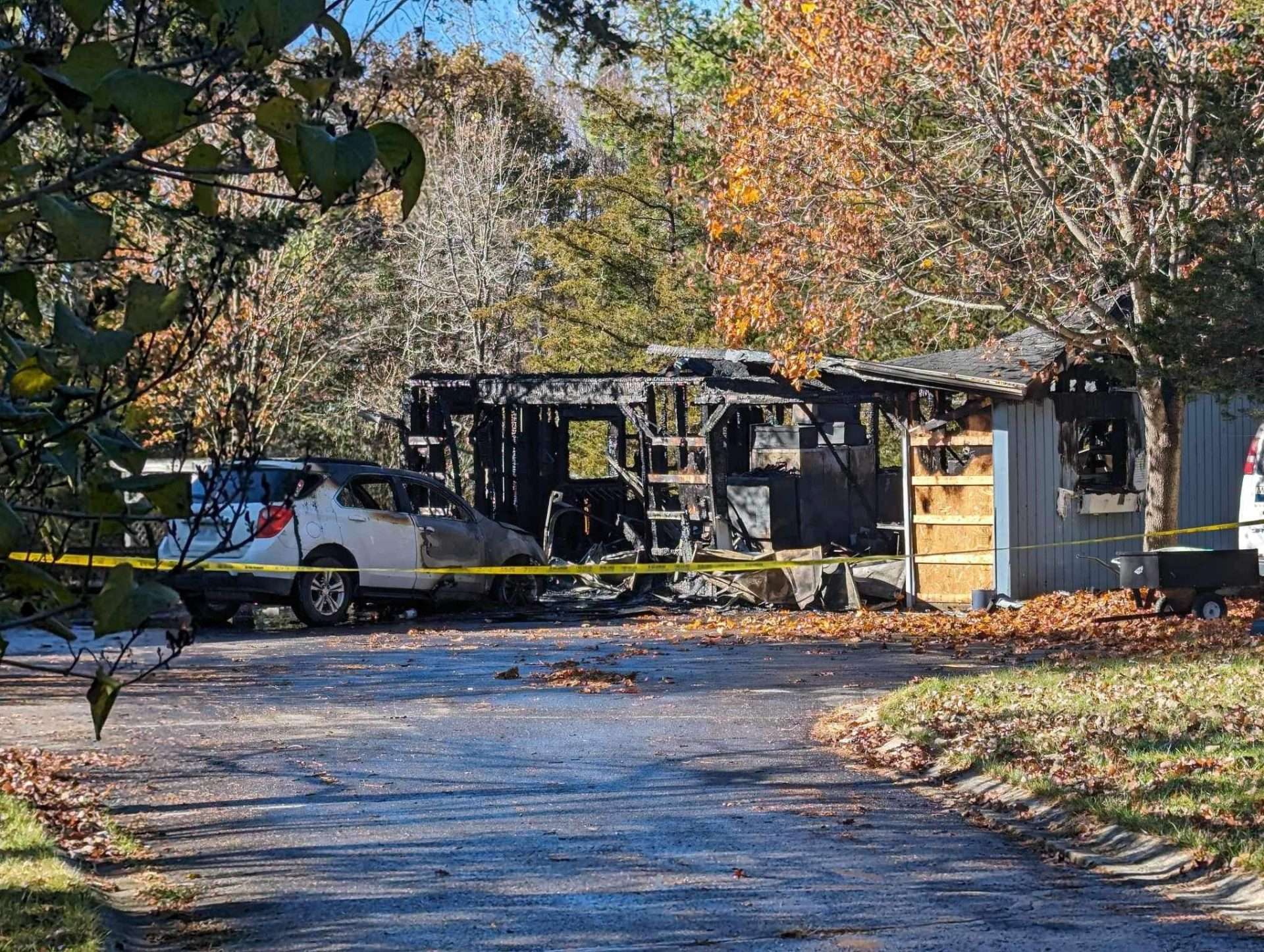 Carol McKinley, Preident and Acting Secretary-Treasurer for the Lennox Agricultural Society, which operates the Napanee Fairgrounds property on York Street and whose home was the subject of one of the fires Bradley was arrested for, addressed Society members in an email on Friday evening.
"I just wanted to let members know that Jay Bradley has been arrested. He has been charged with 2 counts of arson with intent for disregard for human life (170 York Street and my house), possession of insidious (sic) material and criminal harassment (towards me)," McKinley said.
Another recent Stone Mills residential property fire, a few metres from McKinley's home, remains under investigation and has not been formally connected to Bradley.
This is a developing story, more to come.
Editor's note: An earlier version of this article referred to Carol McKinley solely as the secretary-treasurer for the Lennox Agricultural Society. In fact, McKinley is the president of the Society and the current acting secretary-treasurer, as the former secretary-treasurer recently resigned.
O