Ferry workers to hold information picket session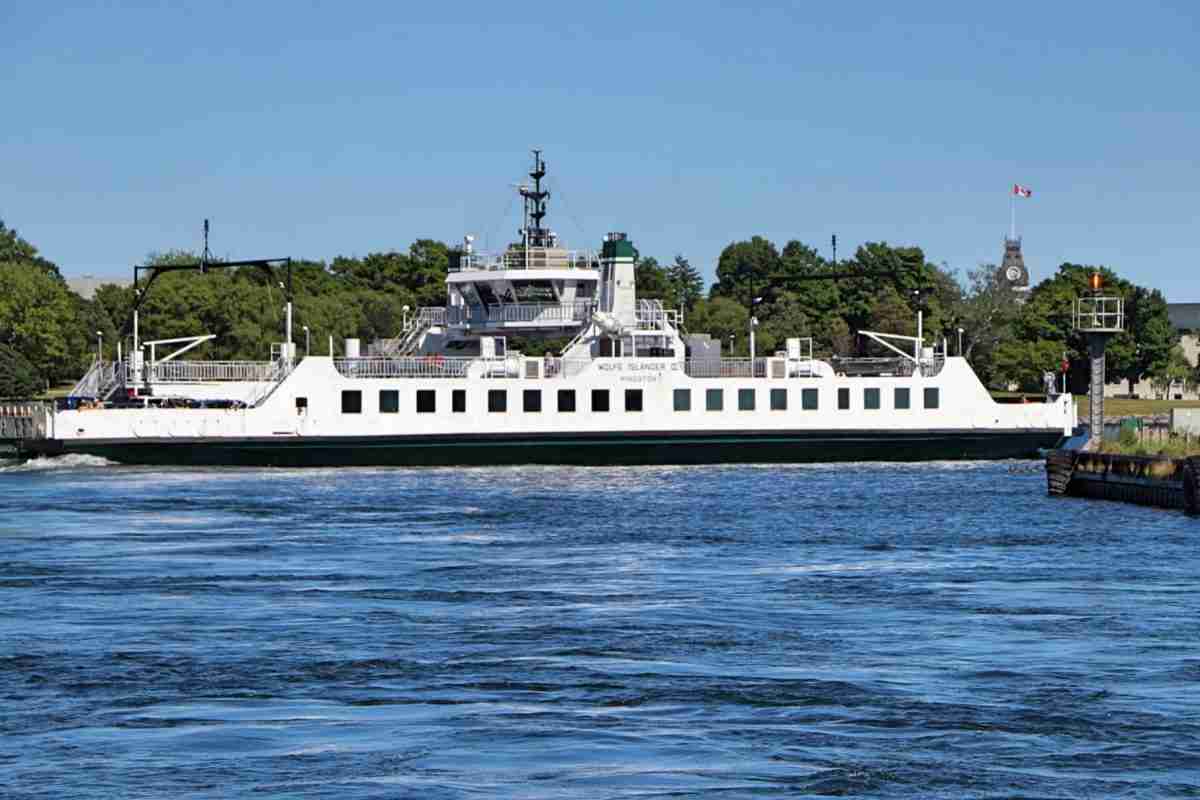 On Friday, Oct. 7, 2022, employees of the Wolfe Island and Glenora Ferries will hold an information picket session at the Wolfe Island Ferry terminal office in Kingston, as they call on Ontario's Ministry of Transportation (MTO) to address a so-called "manufactured staffing crisis," which has led to a disruption in ferry services over the past several months. A press release issued by the Ontario Public Service Employee's Union (OPSEU) Local 428, the union representing the workers, states that the event will allow the public to receive information on "long wait times" and "inconsistent (sometimes cancelled) ferry service." 
This past June, service aboard the Wolfe Island Ferry was abruptly cancelled for over 12 hours, leaving passengers on both shores scrambling to catch the final boats of the day. Officials attributed the cancellation to "an industry-wide shortage of licensed mariners." A similar incident was narrowly avoided nearly one month later when MTO officials reversed a plan to once again abruptly cancel service overnight after a "qualified staff member" came forward at the last minute. In both instances, officials cited "staffing shortages" as the reason for the disruptions.
According to Local 428, the shortages are, in part, a result of the provincial government's Bill 124, which the group alleges "caps public sector wages at below inflation for three years." The press release states that workers on both ferries are "drastically underpaid in comparison to the rest of the marine industry, causing many to leave for better-paying jobs."
Recently, the MTO began hiring non-union crew members from Reliance Offshore to help address some of the staffing shortages, a move that has caused an uproar among the unionized staff. "The temporary agency charges double the cost of unionized staff," the press release says. "It is a huge waste of public funds and a band-aid solution that doesn't fix our ferry system or provide decent employment opportunities to our community."
The union has listed several demands they would like to see the province address, including putting an end to the abrupt service cancellations caused by understaffing issues. Local 428 is also calling on the province to respect its collective agreement by ending the hiring of non-unionized "temp" workers. Lastly, the employees want the government to repeal Bill 124 so that workers can be paid "fair and competitive wages."
Friday's information picket session is scheduled to take place from 4 p.m. to 7 p.m. at the Wolfe Island Ferry terminal office, located at the intersection of The Tragically Hip Way and Ontario Streets in downtown Kingston.