Pair of tickets up for grabs to SOLD OUT Back to the Farm Festival
We're heading 'Back to the Farm' this weekend for one of southeastern Ontario's biggest parties of the summer; complete with adult beverages in a hay field, gourmet food trucks and, of course, live music.
MacKinnon Brothers' annual Back to the Farm Beer & Music Festival is happening this Sunday, Aug. 21, 2022 in Bath, Ontario at the family brewery and farmstead. Tickets went on sale at Red House, MacKinnons', and online earlier this summer and (as expected) are now officially SOLD OUT, according to a social media post from the organizers.
Good thing you're a Kingstonist subscriber, though, right? Because we have a pair of tickets to the Festival to give away to one lucky subscriber. Find out how to enter at the bottom of this page!
Musical acts taking the stage this year include headliners The Strumbellas, Born Ruffians, Miss Emily, Rocket Surgery, The Gertrudes, KaKaow, The Apricots, Julia Finnegan, Tiny Horse, and the Reds… plus a few special guests.
This is an all ages event; kids under 12 attend for free with lots of games on site for big and little kids to enjoy. That being said, your furry children will have to sit this one out: no pets allowed.
The festival gets under way bright and early at 10:30 a.m. with music to start at 11:00 a.m., rain or shine.
There is plenty of parking on site, but it's a craft beer festival, after all… so if you plan to drink, you should also plan to take the FREE shuttle that is included with your ticket. There are two drop off / pickup locations in Kingston and one in Napanee, with 13 buses providing service starting at 10:30 a.m.
For a list of other FAQs, click HERE.
Want in on the contest? All the details are below!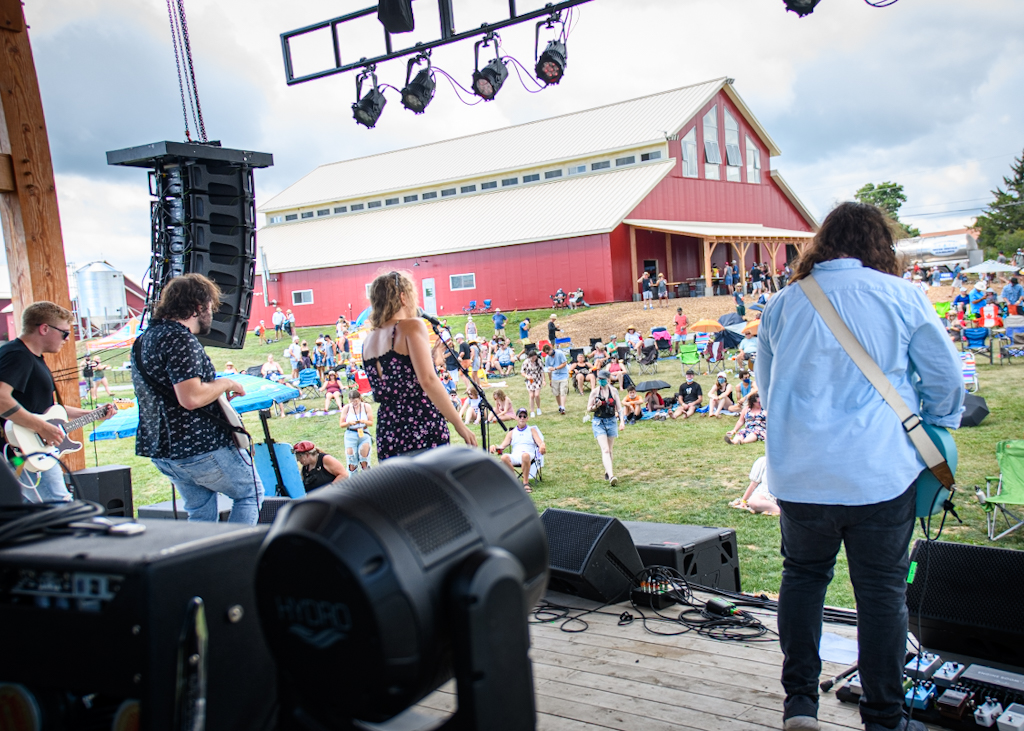 ---
MacKinnon Brothers — Back to the Farm Music & Beer Festival
Sunday, Aug. 21, 2022, 10:30 a.m. | MacKinnon Brothers Farm — Bath, Ontario
Giveaway: One pair of tickets to Back to the Farm Festival (two tickets total)
To enter the contest: Email your first and last name and phone number to [email protected], and make sure the subject line is "Back to the Farm"
Contest runs from Thursday, Aug. 18 to Saturday, Aug. 20, 2022.
Draw will take place on Saturday, Aug. 20, 2022, and the winner will be contacted by Kingstonist staff via email.
Not a subscriber yet? Change that by clicking HERE, then enter today!