Erratic driving results in arrest of driver, passenger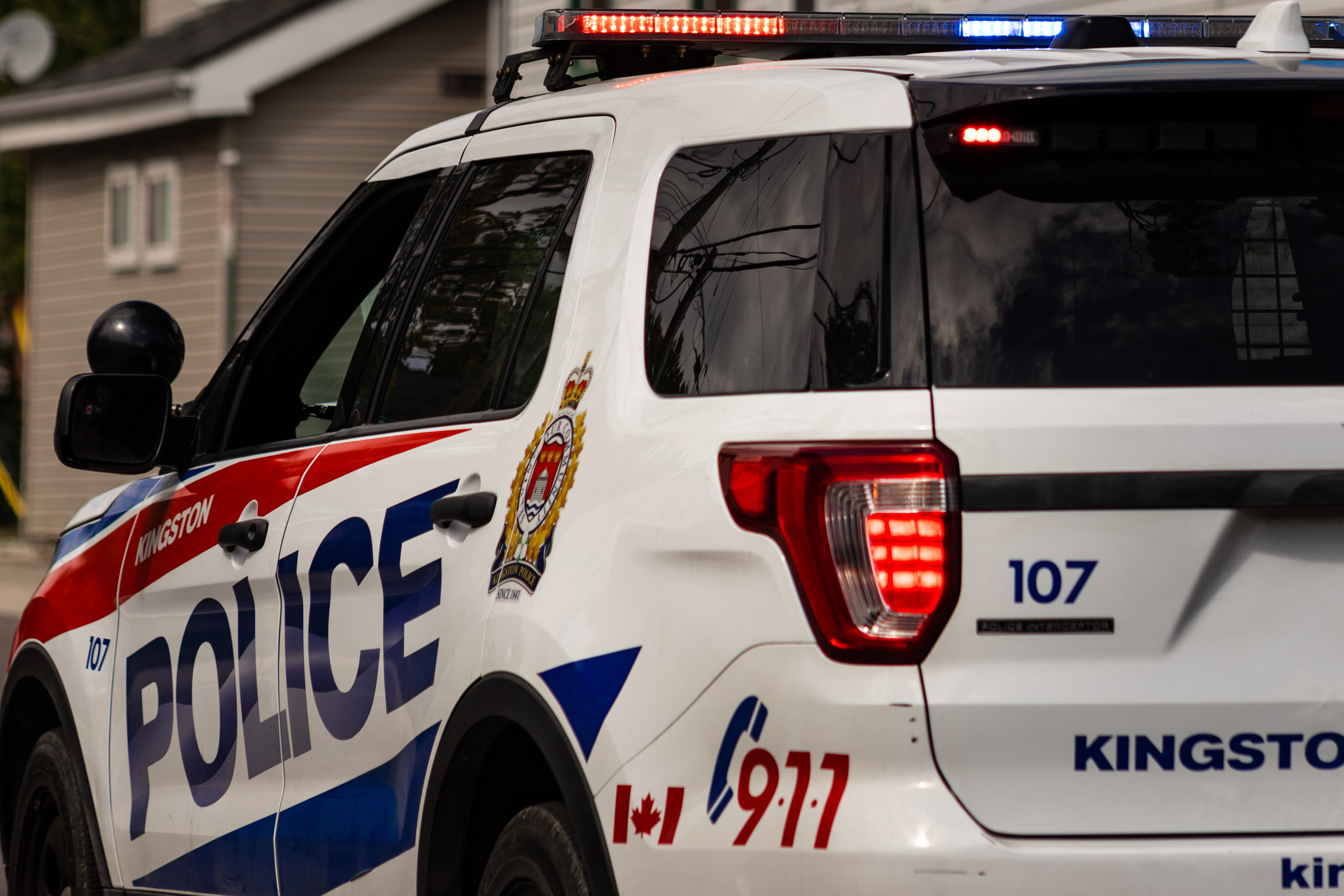 A call to Kingston Police to report erratic driving and a possible assault ended with both the driver and passenger involved being arrested.
Kingston Police received the report of a truck driving erratically and speeding, as well as what appeared to be the male driver assaulting the female passenger. At approximately 9 a.m. on Tuesday, Oct. 29, 2019, a patrol officer located the vehicle in question travelling westbound on Concession Street.
According to Kingston Police, as the officer turned around in order to approach the vehicle, the driver made a sudden turn and pulled in behind a convenience store. Upon approaching the vehicle, the officer recognized both the driver and the passenger from "numerous previous incidents," and observed minor injuries to the female passenger's face, police said.
The officer conducted a records check, which confirmed that the male driver was on conditions not to associate with the female. The records check also found that the female was wanted for failing to attend court.
Both parties were arrested and, during a search of the driver's area of the truck, a dime bag containing a small quantity of suspected crystal methamphetamine was found. The driver was also found to be in possession of a crack pipe.
The 29-year-old Kingston man was charged with:
Assault
Possession of a controlled substance
Five counts of break of recognizance
Breach of probation
The 28-year-old Kingston woman was arrested on a warrant for failing to attend court.