#ygkChallenge: Practice Smart Watering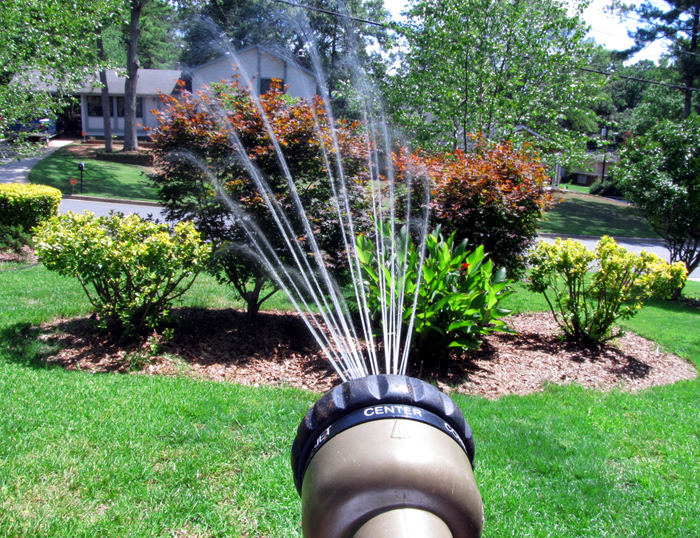 The #ygkChallenge is an ongoing series where we dare you to be different, resolve to be better, and or do something awesome in support of our beloved community. Each week, Kingstonist establishes a new, ambitious or quirky goal, encouraging you to step out of your comfort zone and do something great, and hopefully a little out of the ordinary. By taking part in this community-wide initiative, we hope to make Kingston (and the world) a slightly better place to live, work and play.
This week's #ygkChallenge encourages you to:
Practice smart watering. The City of Kingston's bylaw concerning lawn and garden watering restrictions is currently in effect.  The city-wide conservation effort controls watering via our civic addresses, meaning that those with even number addresses can water on even number calendar days, and vice versa for those with odd number civic addresses.  Further guidance is offered by the city to encourage gardeners to limit watering to the early morning or late evening, however there are even more ways we can tackle this problem to ensure every drop counts.  Aside from sticking with the correct time of day, and getting a rain barrel, here are some tips from the pros to make you a water conservation superstar:

Choose plants that are drought-resistant or otherwise require low watering to reduce the amount of H2O and effort required to keep your space looking healthy during prolonged dry spells.
Pay attention to trees (and not your grass) while watering, as trees are more prone to severe damage during long periods of drought. Dry trees are also more susceptible to disease and insects.
Place a mix of compost and mulch over your soil to prevent evaporation and help retain optimum moisture levels.  This trick also reduces runoff, and helps you make the most of watering.
Join us in completing this week's #ygkchallenge by liking it on Facebook and/or re-Tweeting it on Twitter. By liking and sharing, you're not only committing to doing something great, but you're also helping us spread the word and hopefully encouraging others to participate.
Thanks to Duane Lindsey II for today's photo.