Early morning blaze engulfs two west end homes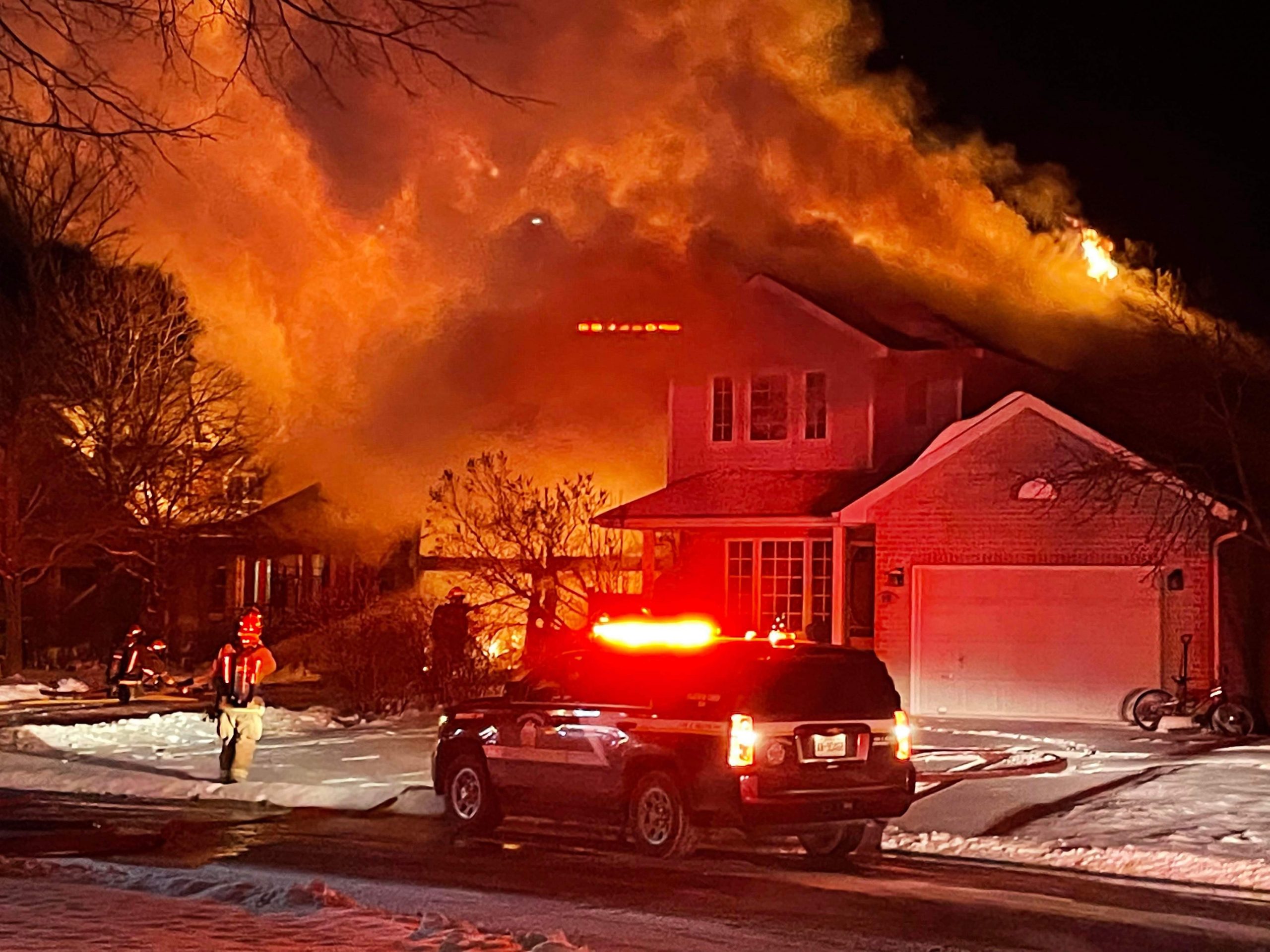 Early in the morning of Monday, Jan. 3, 2022, Kingston Fire and Rescue attended a large house fire on Malvern Terrace.
At approximately 2:16 a.m., KFR responded to the 900 Block of Malvern Terrace for the reported structure fire and noted that heavy smoke and fire conditions were present on arrival. KFR said that the fire spread to an adjacent property and fire crews are still on scene as of 10 a.m. Monday morning. An excavator will be on scene shortly to assist in extinguishing the remaining hot spots, according to a statement from KFR.
Reportedly, the fire started in the garage, though due to the extent of the damage and instability of the structure, the exact cause could not be determined, said Kingston Fire & Rescue. The extent of damages has been estimated at about one million dollars. No injuries were sustained in the incident.