Drug trafficking in Kingston leads to over six-year custodial sentence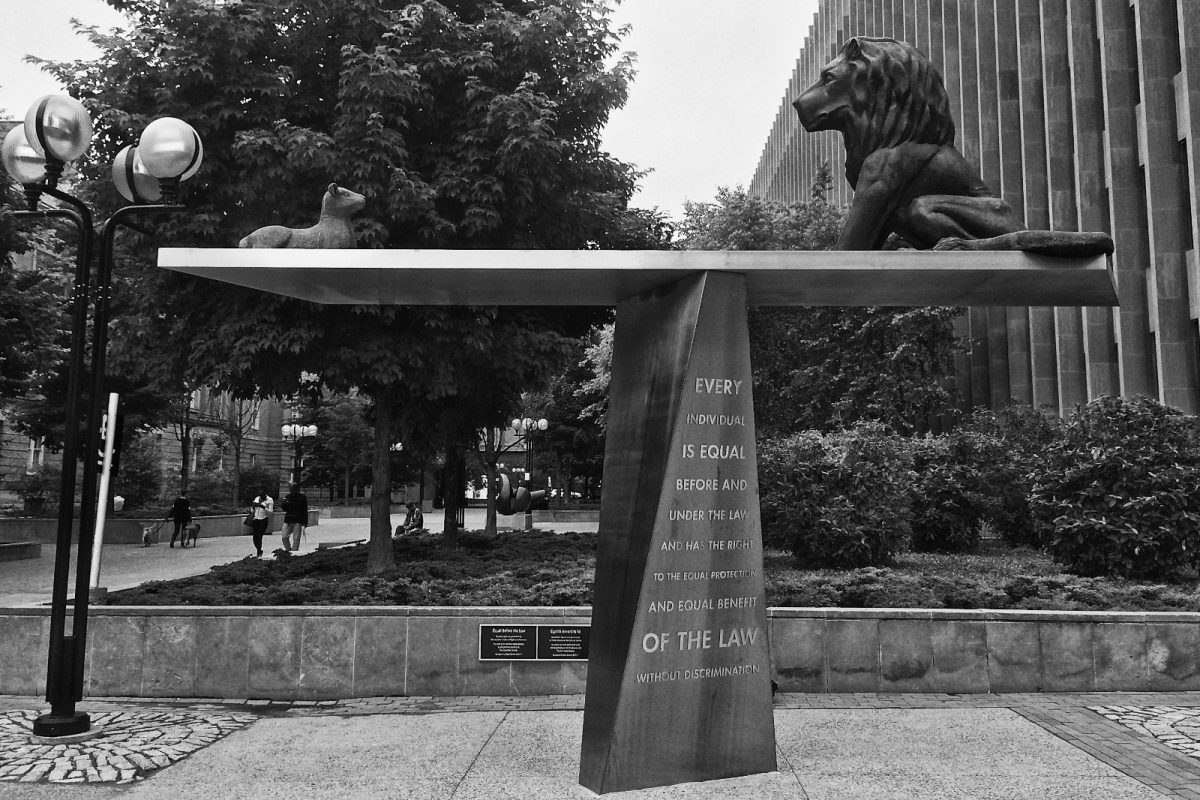 Jacques Trudel, one of three men arrested in 2018 on charges involving possession and trafficking of over two kilograms of crystal methamphetamine in Kingston, has now been sentenced.
Justice Sally Gomery delivered the sentence at the Ontario Superior Court of Justice in Kingston on Wednesday, Nov. 30, 2022 — just over 10 months after Trudel was convicted in a trial that Gomery also oversaw. Trudel was represented by defence attorney Natasha Calvinho, while attorney Genevieve McInnes argued for the Crown.
The other two men involved in the case were Christopher Francoeur, who was 43 years old at the time of the arrests, and Trudel's younger brother, Guy Trudel, who was 50. Francoeur and Jacques Trudel, 61 at the time, both lived in Limoges, Ont., police reported in 2018; Guy Trudel lived in Ottawa.
Jacques Trudel was tried across eight days in November 2021 in the Ontario Superior Court of Justice and was found guilty of trafficking a controlled substance, crystal methamphetamine as the trial ended January 19, 2022. At that time, the court disclosed that midway through the trial, the charges against the two other men were resolved: Francoeur pleaded guilty and was sentenced, and Guy Trudel obtained a stay after pleading guilty to other, unrelated pending charges.
In delivering her sentence, Justice Gomery reviewed her earlier convictions of Trudel for possession of over two kilograms of crystal methamphetamine for the purpose of trafficking, possession of a controlled substance (hydromorphone), and possession of the proceeds of crime. She noted that Trudel had been in possession of "a small quantity" of Dilaudid (hydromorphone) and that, upon arrest, he had $5,660 in cash – the aforementioned "proceeds of crime."
Gomery then went on to outline Trudel's circumstances, having received a pre-sentence report from Trudel's probation officer. Gomery noted Trudel's age, 66 years, and that he currently lives with his sister. He has a number of health conditions and complications, including Human Immunodeficiency Virus (HIV) and Hepatitis C for which he receives ongoing treatment, as well as drug and alcohol addictions and osteoporosis.
Growing up in Ottawa, the oldest of seven siblings, Trudel had a difficult childhood, Gomery noted. He has a daughter with whom he has no contact, and he has no contact with his siblings apart from the sister he lives with.
"His mother was an alcoholic," the judge stated, "and his father introduced him to marijuana and encouraged him to commit crimes so that he could buy drugs. Mr. Trudel left home when he was 14 years old after finishing grade seven. He has not pursued any other education or training."
Gomery then turned to Trudel's "50-year-long criminal record stretching back to 1973," including 32 prior convictions for a range of offences: from drug possession and trafficking to assault, assault with a weapon, and robbery. Trudel has been sentenced to federal penitentiary time five times, the last being a conviction for drug offences in 2009, for which he was sentenced to four years and eight months.
"Mr. Trudel told [his probation officer] that he started drinking and using marijuana as an adolescent. By the age of 17, he was using harder drugs. Since then, he has been sober and drug free only when he has been in jail," court documents report, noting that, while most recently in custody, Trudel completed the national substance abuse program in 2011 and a methadone program in 2013.
"Mr. Trudel has, unfortunately, relapsed since his release," said Gomery, noting Trudel told his probation officer that he currently drinks 26 ounces of hard liquor a day and is addicted to Dilaudid.
"Mr. Trudel has not sought any addiction treatment since his October 2018 arrest," she continued, noting that, at his sentencing hearing, Trudel had said he did not attend addiction treatment because he did not want to impose on his sister, who must accompany him everywhere as a condition of his release.
"Even accepting this as a partial explanation for Mr. Trudel's failure to pursue treatment over the past four years, he has not presented any concrete plans for any treatment options going forward. He told [his probation officer] that he would not undergo methadone treatment again given the side effects."
The court documents go on to detail that Trudel has "repeatedly violated supervision orders and failed to comply with terms of conditional release," with his bail revoked seven different times in the past, and that Trudel admits many of his family members – and "all of his friends and acquaintances" – have criminal records, many also having substance abuse problems.
It was also noted that a letter from a doctor who knewTrudel's health issues stated Trudel was at high risk of serious illness if he got COVID-19 while incarcerated.
Finally, the judge noted that Trudel has admitted he trafficks drugs both to support his addiction and as a source of income. While he has not expressed remorse for the current offences, he has expressed regret over getting involved with crime and drugs at such a young age, and that he is "done" with crime because he is too old and sick to return to jail.
Court documents also indicate that the Crown presented expert evidence during the trial regarding the "devastating effects of methamphetamine on those who are addicted to it," and indicate that the 2024.7 grams of the drug seized by police in Trudel's case "would supply a heavy user for almost three years." One kilogram of methamphetamine, the court heard, would sell for between $12,000 and $18,000.
Gomery noted that the Crown had argued Trudel should be given a penitentiary sentence "within the range of appropriate sentences for a mid-level trafficker" and had suggested seven to nine years. In full, the Crown proposed seven years for the drug trafficking, six months for possession of the proceeds of crime (concurrent), and 30 days for the simple possession of hydromorphone (concurrent) – a total of seven years, minus 45 days of pre-trial custody. The Crown "also sought various ancillary orders," court documents state, without specifying.
The defence proposed a conditional sentence of two years less a day, plus three years probation. Should the judge conclude that a penitentiary sentence was warranted, the defence submitted that an appropriate sentence would be two to three years, "taking into account the more than four years that Mr. Trudel has lived under strict terms of house arrest since his pre-trial release on November 6, 2018."
The judge outlined the range of sentences appropriate for the offences Trudel had been convicted of, noting that methamphetamine is listed on Schedule 1 of the Controlled Drugs and Substances Act (CDSA), which states that "a person convicted of possession of methamphetamine for the purpose of trafficking is guilty of an indictable offence and liable to imprisonment for life."
Citing multiple examples of case law, Gomery cited five to eight years as appropriate for the conviction of possession of methamphetamine in large quantities for the purpose of trafficking.
The CDSA states that possession of a Schedule 2 substance, such as hydromorphone, is "an indictable offence and liable of imprisonment for a term of up to five years less a day," the judge noted, and the Criminal Code indicates that a person in possession of the proceeds of crime with a value less than $5,000 is "guilty of an indictable offence and may be sentenced to a term of not more than two years in jail."
"I have not been directed to any authority suggesting that it would be appropriate… to impose sentences for these offences consecutive to the sentence imposed for trafficking," Gomery noted, meaning that the sentences for Trudel's three convictions could be served concurrently.
Gomery listed the following as aggravating factors:
The quantity of methamphetamine involved
Trudel's "principal role in the drug trafficking venture"
Trudel's lengthy criminal record
On the final point, Gomery said that the defence counsel noted Trudel was not convicted of any offences between 2009 and 2018; however, she pointed out he was in jail for several years during that nine-year period.
As mitigating factors, Gomery noted Trudel was released on bail 30 days after his arrest, and that release was subject to "strict conditions, with no exception for employment." While Trudel has not been found to have breached those conditions, the judge said he has acknowledged that he has been consuming hydromorphone, which is a breach of those conditions because he does not have a prescription for the drug.
Finally, Gomery pointed to Trudel's age and illnesses (HIV and Hepatitis C), "two serious, chronic conditions for which he receives ongoing treatment," as mitigating factors.
Other "relevant factors" noted by Gomery included:
The fact Trudel pleaded not guilty and has "expressed no remorse for the offences," which she said were "not mitigating factors, but are relevant to his prospects for rehabilitation."
The fact there is no evidence or allegation that Trudel was armed on the date of the incident leading to his arrest, which she noted was "not a mitigating factor, but it does decrease the gravity of the offences."
The fact that Trudel is not addicted to methamphetamine, that he has admitted trafficking was a means of supporting his addiction and gaining income, and that he has said he is addicted to the "rush that comes from committing crimes" — these led the judge to find that Trudel's addiction to alcohol and hydromorphone do not reduce his "moral blameworthiness for the offences, even though these addictions may be relevant in sentencing."
In considering whether to impose a custodial sentence, the judge noted the defence's assertion that because Trudel's associate, Christopher Francoeur, was given a two-year conditional sentence after he pleaded guilty halfway through the trial, Trudel should also be given a conditional sentence.
Justice Gomery said this argument relies on "the parity principle," which means a sentence should be similar to sentences imposed to similar offenders for similar offences committed in similar circumstances.
"The parity principle does not dictate that offenders who participate in the same criminal scheme should automatically receive the same punishment," she explained. She also noted that Trudel's repeated violations of terms of his release "make him a poor candidate for a conditional sentence."
Gomery's last point in dismissing the suggestion of a conditional sentence addressed Trudel's former doctor's concern for Trudel's health and the possibility of him contracting COVID-19: "There is no evidence before me that Mr. Trudel will be unable to obtain treatment for his chronic health conditions in jail, or that the jail system will not be able to safeguard Mr. Trudel humanely from the risk of contracting COVID-19."
Therefore, Gomery concluded, a custodial sentence was required, "given the nature of the offence and the applicable aggravating factors."
The judge then referred to case law to determine an appropriate sentence, and agreed with the Crown that "Mr. Trudel should receive a sentence in the upper end of five to eight years." She then considered the defence's argument regarding Trudel's age and health and concluded those factors were "not so exceptional as to merit a substantial reduction in the sentence that would otherwise be appropriate based on Mr. Trudel's age."
Gomery's final consideration was the time Trudel had already spent "on strict house arrest," She acknowledged, "This inevitably had an impact on his freedom and his ability to carry on relationships and normal activities. I conclude, however, that reducing Mr. Trudel's sentence as proposed by the defence would result in a period of incarceration well below an acceptable range given the nature of the offences and Mr. Trudel's moral culpability."
"I will therefore take the time he has spent under house arrest as a factor in sentencing him, having regard to its impact on him, without reference to a mathematical formula."
Gomery then asked Trudel to stand. She told him that while she could sentence him to up to eight years in jail, "I am… giving you a somewhat shorter sentence, to take fully into account your health, your age, and the more than four years you have spent under house arrest."
On the trafficking conviction, Gomery sentenced Trudel to six and a half years in jail, reduced by 45 days based on the 30 days he spent in pre-trial custody, for a sentence for a sentence of six years, four months, and 16 days.
On the other two counts – simple possession of hydromorphone and possession of proceeds of crime amounting to under $5,000 – Gomery said she found the Crown's proposed sentences appropriate, and sentenced him to one month in custody (to be served concurrently with the trafficking sentence) for the former, and six months in custody (also to be served concurrently) for the latter.
"I prohibit you from ever possessing any weapons… and I order you to provide a new DNA sample," she concluded. "I will also be making an order regarding the disposition of the money and other items seized from you when you were arrested, based on terms to be jointly proposed by the Crown and the defence after the expiry of the appeal period."