Donation expands access to free music program for children in Kingston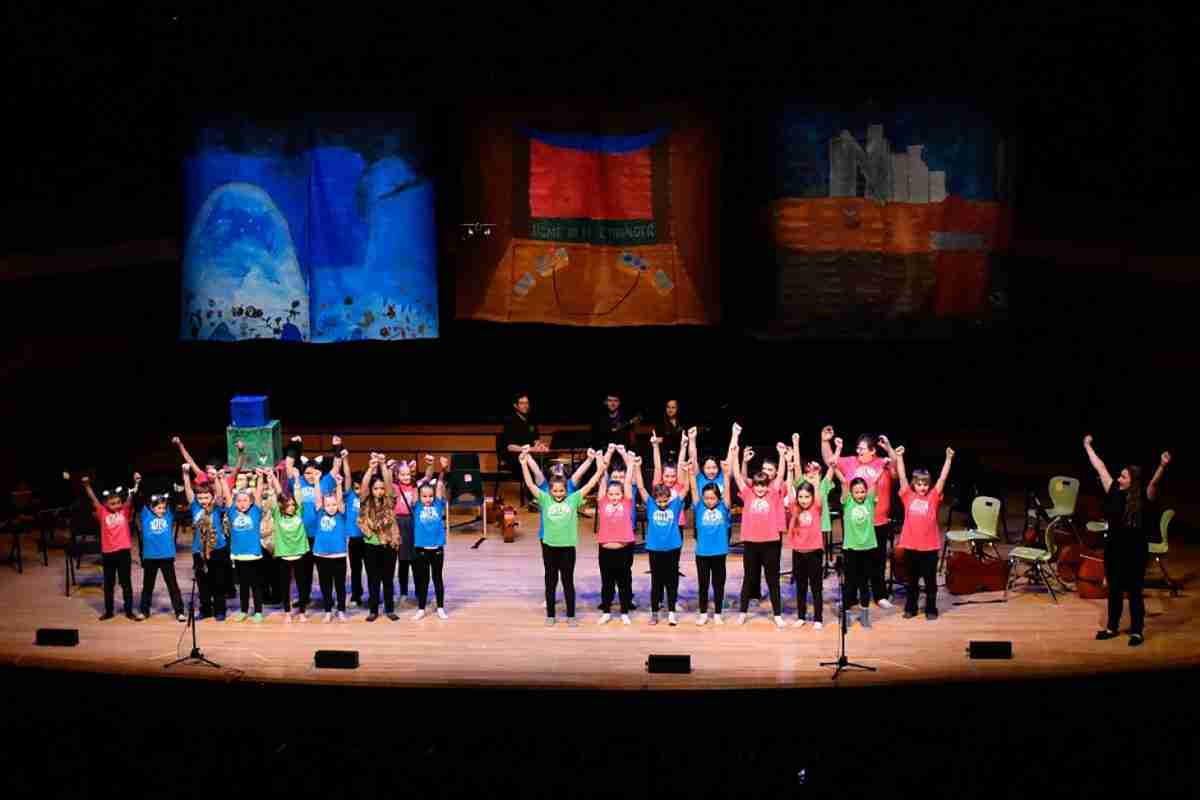 Sistema Kingston, through Queen's University, has received one of the largest donations ever, which will be used to "inspire children and help them reach their full potential through the power of music."
According to a release from Queen's University, the $533,000 (USD) gift from Bader Philanthropies, Inc. will guarantee funding for the next three years for Sistema Kingston – an intensive, after-school music program for elementary students focused on positive social development through the pursuit of musical excellence. Serving children from low-income and marginalized communities, Sistema Kingston is housed at the Queen's Faculty of Education, which provides administrative support, office and storage space, and student-teacher volunteers, the university stated.
"Sistema Kingston uses the music ensemble – strings, choir, and rhythm – as a vehicle to develop important life skills like attentive listening, self-confidence, and perseverance. Through group-centred learning and regular performance opportunities, we foster creativity and personal responsibility, and, of course, our goal is to spark joy," said Sistema Kingston Director Karma Tomm. "It's amazing knowing that, with this donation, we have funding for multiple years, and we can focus on supporting children and strengthening connections between the university and the community."
Tomm said that the gift from Bader Philanthropies is the most generous donation the program has ever received. According to the release, the gift will allow Sistema Kingston to reach more children by expanding its program to the Algonquin & Lakeshore Catholic District School Board – the region's separate school board – and provide more practicum placements and hands-on learning opportunities for Queen's Education students.
Sistema Kingston, which started in 2015, runs through the school year, from October to May. Queen's said that beginning in Grade 2, students participate for 10 hours a week, and the program culminates in a year-end concert at the Isabel Bader Centre for the Performing Arts. With a goal to eliminate barriers to accessibility, Sistema Kingston provides high-quality music instruction at no cost to families, according to the release, and works with the Joe Chithalen Memorial Musical Lending Library to provide free string instruments.
The university said that the program goes beyond just learning to play the violin, viola, or cello. Sistema Kingston focuses on the whole child by supporting emotional wellness and creating safe spaces for personal expression, and also offers a nutritious food program to make sure kids have the energy needed to thrive, according to the release.
"At the Faculty of Education, we aim to create spaces where there is room for all to learn and grow. Sistema Kingston helps to build inclusive communities and brings music education, and its many benefits, to children in Kingston," said Faculty of Education Dean Rebecca Luce-Kapler. "We are honoured by Bader Philanthropies' gift and grateful for their continued support of music in our community."
According to the release, Sistema Kingston had to scale back programming due to COVID-19 restrictions, yet it highlighted that technology can be a tool to help teach. Reflecting on lessons learned during the pandemic, Tomm said the grant gives Sistema Kingston an opportunity to explore how to balance the benefits of technology and the online environment with the benefits of in-person engagement in an equitable way for students from all economic backgrounds.
Queen's said that Tomm is thrilled the new funding from Bader Philanthropies ensures the program grows and thrives by expanding to a new school board and providing more opportunities to both aspiring young musicians and student teachers.
"Our goal is to reach more kids," Tomm said. "I am really touched by Bader Philanthropies' confidence in what we do and their confidence in the way Queen's and Kingston can work together to make our community a better place."