Deseronto man wanted after violent family altercation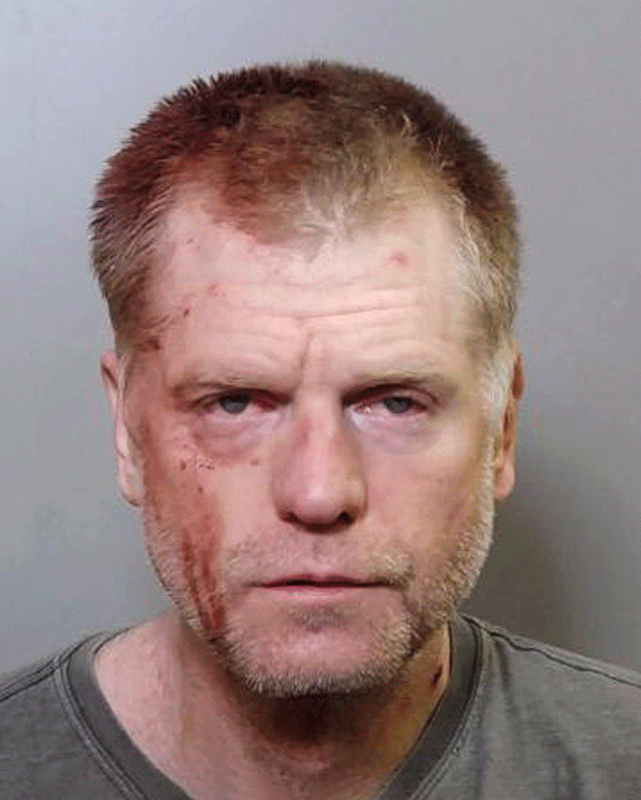 Two people were treated in hospital for injuries sustained during a dispute at a residence in Deseronto on Monday. As a result of this altercation, OPP have issued an arrest warrant for 42 year-old, Joseph Raymond James Badour, pictured above.
Shortly after 2 p.m. on Monday, May 24, 2021, police were called to a St George Street residence in the Town of Deseronto regarding a family dispute, according to a release from the Lennox & Addington County Detachment of the Ontario Provincial Police (OPP).
According to witnesses, an altercation took place between three people when two of them attended the residence to evict the accused from a family residence. OPP said during the altercation, the accused assaulted the two other people with a knife and a hammer causing injuries to both before fleeing the scene on foot. A ground search for the accused person failed to locate them and police say it's believed that they may have had assistance in leaving the area.
OPP said the injured parties were treated and released from hospital.
The same accused is believed to have been behind a May 21, 2021 incident, also in Deseronto, where a fire extinguisher was used to assault three people in a vehicle.
As a result of the investigation into the two incidents an arrest warrant has been issued for 42 year-old, Joseph Raymond James Badour, of no-fixed-address for:
Aggravated Assault;
Assault with a weapon; and
Two counts of possession of a dangerous weapon.
OPP said the accused may have access to a silver 2005 Dodge Dakota pickup truck bearing Ontario licence plate: BK95620.
Badour is described as:
42 years-old;
Medium build;
6'1″, 180 lbs;
Short, blonde/auburn hair;
Unshaven face.
In 2001, Joseph Badour was sentenced in Kingston to eight to 10 years in prison after pleading guilty to manslaughter in the brutal killing of Curtis Charles MacDonald, who was 18 at the time. At 20 years old, Badour was convicted and sent to prison.
If anyone observed Joseph Badour, they are urged to contact police via 911 immediately. Badour should be considered armed and dangerous. The public should NOT approach the accused.