Curtains close on Absolute Comedy, but friendships and laughter live on
Absolute Comedy Kingston has closed its doors for good.
Owner Jason Laurans confirmed the closure over the phone last month on January 20, 2022, but asked that nothing be published prior to February. In that time, the word has broken on social media, the phone at the business has been disconnected, and the doors to Kingston's last comedy club have been chained shut.
Allison Murphy, who worked at the club since it opened eight years ago and eventually became the manager, says the news is sad, a bit strange, but not shocking: "[The owner] did an interview with Global [on Jan. 26, 2022] and said it is not confirmed yet… I'll tell you what is confirmed: they took everything out, we all got our last paycheck, and we don't live there anymore… They've chained the door… The place is closed."
Since then, social media has been seeing posts by many local comedians saying that they will miss Absolute, especially the friendships that were made there.
Murphy refers to her Facebook post upon finding out about the closing on Jan. 21, 2022, which reads, "Have you ever cried so much that the tears burned your face? I feel raw inside and out. I am not great with loss, but then again, who really is? Some things just hit harder than others. I have lost a piece of me, a piece of who I am. A part of my life that meant more to me than anyone could ever know."
Kingston comedian Brian Hope has great memories of the club. "I was there when Jason was first thinking about opening a club; I was there when it was being built (literally helping build it). I worked there for 4 years; I was on the first show and on the last show. I used this stage the week before I recorded my comedy album."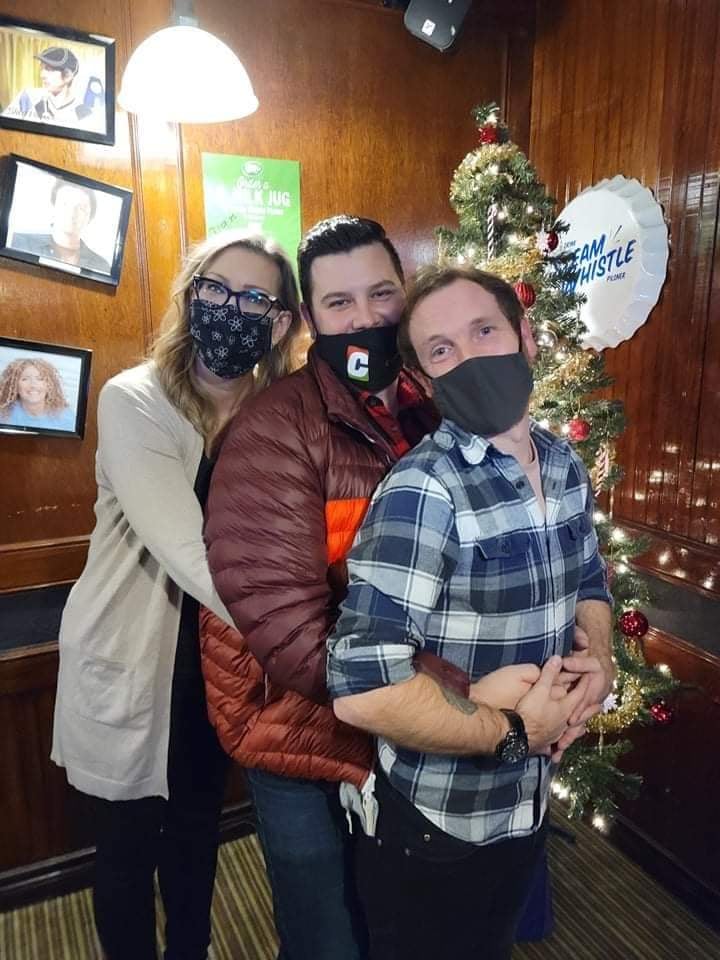 Hope, too, says being at the club was like coming home: "Absolute Comedy Kingston was just a fun place to be at. The staff were awesome and treated everyone like family. Different comics came through each week, so it was great to catch up with them."
Mohamed "Mo" Hussain, another local comic, posted pictures of the club on his Facebook news feed, writing, "I have had so much fun in this room over the past 8 years. I was lucky enough to perform with some really great people and have almost too many laughs to mention. Brian Hope, Allison Murphy, and Derek MacFarlane were all at one point responsible for me getting a chance to pursue something I never thought I would have the opportunity to do."
He also reminisces fondly: "The number of amazing professional comics who offered me feedback and told me I was funny meant the world to me… [And] the dozens of amateurs I spent Wednesday nights with… I am proud to see you all growing as comedians and can't wait to see where you go next."
As for the final reasons Absolute Comedy is closing, only the owner knows for sure, but Murphy speculates that COVID-19 lockdowns were the crux of the closure. "You've got to be open… especially if you were only open four nights a week," she explains. "I mean, restaurants suffered so much, but they can do takeout. You can't do jokes to go."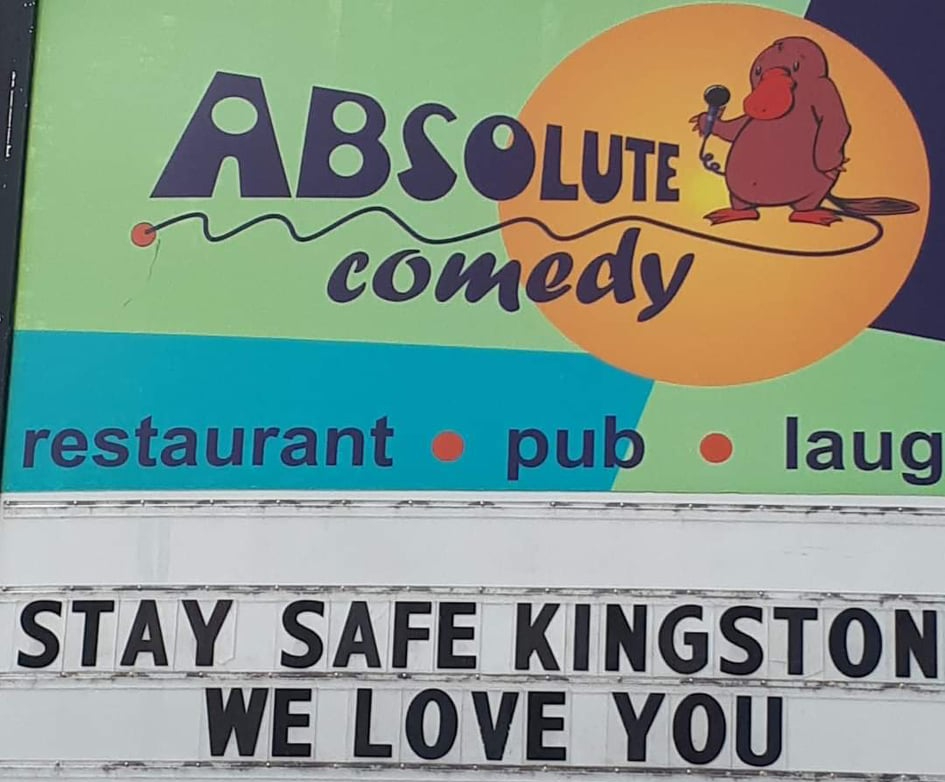 Murphy says the comedy club will have a special place in her heart as, "a place where we went to feel safe, happy, accepted, appreciated. We have shared so many laughs. I grew to understand how absolutely important laughter is for your soul… it keeps you alive! It brings meaning back to a bad day, or is the best way to celebrate any day. Never underestimate the importance of a good laugh."
She also shares great memories of staff and the performers she met and grew to love at the club.
"Never underestimate the people that put themselves on a stage in front of you, their courage, their perseverance. I admire them, I envy them," Murphy expressed. "I am grateful for every minute we have had together. I would like to say 'Thank You 'to literally everyone. The staff was amazing; we had a great little family there. There is nowhere I would have rather been for the last eight years of my life."
Does Murphy think someone will fill the void left behind by Absolute Comedy?
"I wouldn't say never," she says. "I would be happy if somebody else decided to do something here. I do think that there is a place for comedy. There are enough people here that enjoy it and I think they can support it like they once did … you know, once the world is opened up again."