CSC briefly addresses drone-drop activity at Collins Bay Institution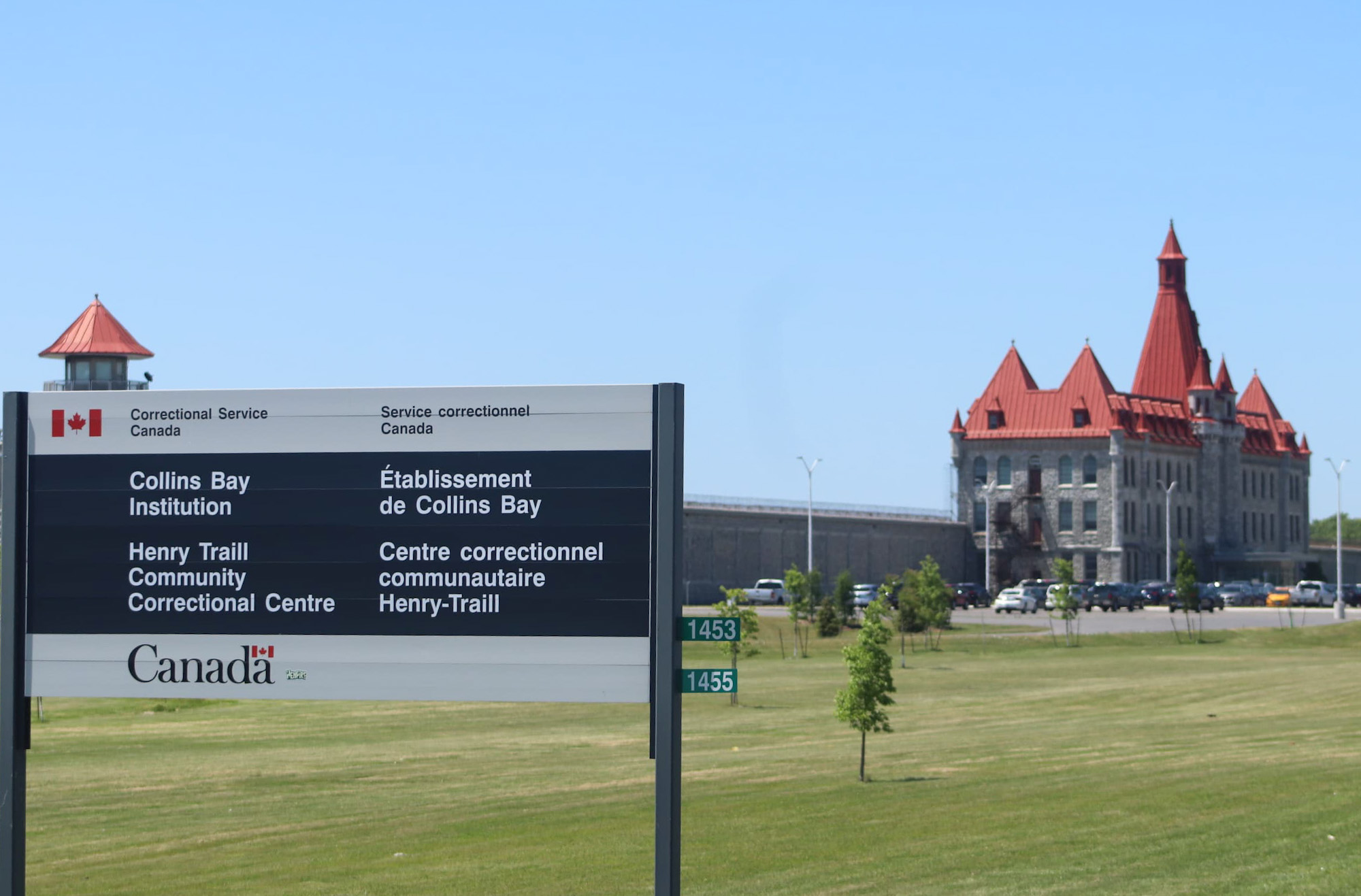 After two pairs of individuals were arrested in Kingston in less than a week in relation to drone activity at Collins Bay Institution, the Correctional Service of Canada (CSC) has issued a statement related to some of those events.
Making no mention of Kingston Police – who intercepted two people attempting to drop contraband onto the property of the federal prison by drone on Sunday, Aug. 20, 2023, before arresting a further two individuals for similar activity on Wednesday, Aug. 23, 2023 – the release refers only to contraband and/or unauthorized items being seized at the institution between August 14 and 20, 2023, and therefore does not refer to the second set of arrests made earlier this week.
However, the items seized during that time span were "the result of suspected drone drops," according to Michael Shrider, Regional Manager of Communications for CSC.
According to the national correctional agency, "several packages" containing contraband and/or unauthorized items were seized across those days "as the result of the vigilance of staff members," CSC said in the release, issued on Friday, Aug. 25, 2023. The items seized included tobacco, cannabis, drug paraphernalia, cellphones, and cellphone accessories, CSC said, noting that the seized items have an "institutional value" of approximately $145,083.
"The Correctional Service of Canada (CSC) uses a number of tools to prevent drugs from entering its institutions. These tools include ion scanners and detector dogs to search buildings, personal property, inmates, and visitors," the federal agency said, a common message issued by CSC following seizures on institutional grounds.
"CSC has measures in place to prevent contraband and unauthorized items from entering its institutions in order to help ensure a safe and secure environment for everyone. CSC also works in partnership with the police to take action against those who attempt to introduce contraband or unauthorized items into correctional institutions."
Nonetheless, in 2023 alone, 11 drone drops or suspected drone drops have occurred at Collins Bay Institution, according to Kingstonist records (nine as of August 16, and two since then).
According to a spokesperson earlier in the week, CSC is expected to release information regarding the Wednesday, Aug. 24, 2023, drone drop at the multi-security prison in the coming days.
Anyone with information regarding security at CSC institutions, including drug use or trafficking, is asked to call 1-866-780-3784, where callers can remain anonymous.