Belleville man charged with second-degree murder in Kingston homicide case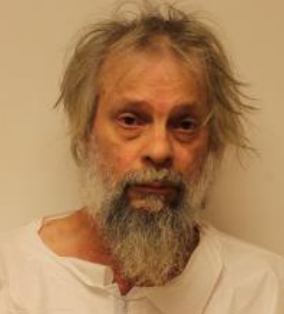 As their investigation into a homicide that occurred at a McKendry Road residence continues, Kingston Police have announced that an arrest has been made in relation to the case.
The investigation began on Monday, Nov. 14, 2022, after officers carrying out a welfare check at a residence on McKendry Road near Unity Road located a deceased person outside the residence. Two days later, police disclosed the identity of the deceased, 88-year-old Jahzerah Berndt, whom police said lived alone at the McKendry Road residence.
According to a press release from Kingston Police just before 3 p.m. on Friday, Nov. 18, 2022, the Major Crime Unit received "substantial assistance from members of the public and other law enforcement agencies" in the investigation. From there, on Thursday, Nov. 17, 2022, members of the Kingston Police Major Crimes Unit, Forensic Identification Unit, and Emergency Response Unit executed a search warrant at a residence in the 300 block of Front Street in Belleville. A 55-year-old Belleville man – the resident at the address – was arrested as a result, Kingston Police said.
Subsequently, Daniel Berndt, 55, of Belleville has been charged with:
Second-degree murder
Carrying a weapon during the commission of an offence
Breach of probation
Investigators' appeal to the public for information regarding a black GMC Jimmy remains ongoing. Further to information released earlier in the day, Kingston Police disclosed they are specifically looking for assistance in "tracking the whereabouts of a black, two-door 2005 GMC Jimmy" between Saturday, Nov. 12 and Sunday, Nov. 13, 2022.
"It is believed this vehicle travelled from Belleville to Glenburnie and back at that time," Kingston Police said in the press release.
Inquiries to Kingston Police regarding whether the victim and the arrested male are related and, if so, how they are related were not responded to by time of publication. Kingstonist will continue to provide coverage on this case as more information becomes available.