COVID-19 outbreak declared at St. Francis of Assisi Catholic School
Kingston, Frontenac, Lennox and Addington (KFL&A) Public Health has declared a COVID-19 outbreak at St. Francis of Assisi Catholic School, located in the Rideau Heights neighbourhood of Kingston.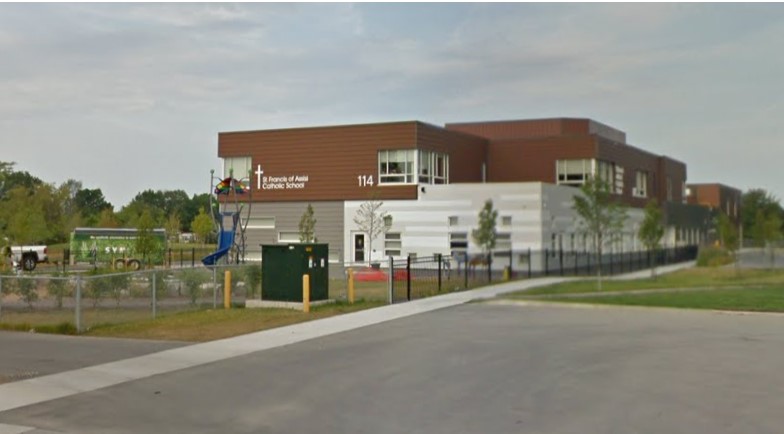 The outbreak was declared on Wednesday, Nov. 10, 2021, and there are two cases of the virus involved in the outbreak. Both of those cases are active, with the first case detected at the school on Thursday, Nov. 4, 2021. It is unclear if any cohorts are currently isolating, as the Algonquin and Lakeshore Catholic District School Board (ALCDSB) simply has the school listed as having an outbreak declared on its online active COVID-19 case data.
St. Francis of Assisi is one of two schools within the ALCDSB currently experiencing an outbreak, with Holy Name Catholic School being the other. The latter outbreak was also declared today. At the same time, there are four active outbreaks within the Limestone District School Board (LDSB), bringing the total number of outbreaks at area schools to six.
"With regards to the school to outbreaks, the main thing that I wanted to convey to the public is the reassurance to parents that students who have not been asked to self-isolate are safe to attend in-person classes," Dr. Piotr Oglaza, Medical Officer of Health for KFL&A Public Health, said with regard to outbreaks in area schools in a press conference on Thursday, Nov. 4, 2021.
There are currently 10 COVID-19 outbreaks in the KFL&A region.
Kingstonist will continue to monitor this situation and provide updates as more information becomes available.