COVID-19 outbreak declared at Providence Care Hospital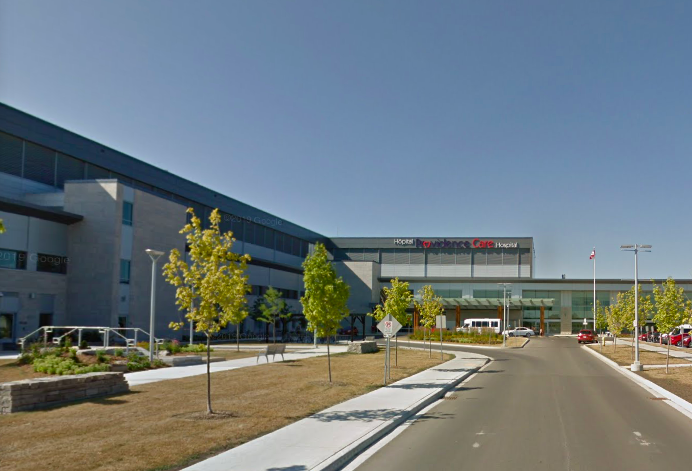 Providence Care has declared a COVID-19 outbreak in a section of an inpatient unit at its Providence Care Hospital, after three patients tested positive for the virus.
The section, which Providence Care Hospital identified as Lakeview 2 Pod A, a 10-bed section of a larger 30-bed unit, is under quarantine and all patients in the pod have been placed on contact and aerosol precautions, the hospital said in a statement.
"The outbreak will be in place for a minimum of 10 days, during which time Lakeview 2 Pod A patients will be closely monitored and re-tested for COVID-19 on a set schedule," the hospital said.

Providence Care said that it has alerted Kingston, Frontenac, Lennox and Addington (KFL&A) Public Health about the positive cases and "is working closely with teams there. An investigation is also underway to determine how the patients contracted the virus."
According to the hospital, all patients on the unit and their loved ones have been informed about the positive cases.
According to the hospital, extra precautions are now being taken to curb the spread of the outbreak. "Care teams are closely monitoring all patients to identify potential cases early…Staff must also wear appropriate personal protective equipment, practice physical distancing and good hand hygiene."
As a result of the outbreak, Lakeview 2 Pod A has been closed to admissions and designated visitors are temporarily prohibited from entering the unit. "Only essential visitors and designated care partners are permitted to visit Pod A at this time. Visitors must pass screening and show proof of COVID-19 vaccination to enter the facility. They must also wear a mask and any appropriate personal protective equipment for the duration of their visit," the hospital said.
With some exceptions, unvaccinated individuals must also perform a rapid antigen test and test negative in order to enter the hospital. The hospital said that it is also requiring extra cleaning of all high touch surfaces and common areas.
"Even with the province easing public health measures, COVID-19 protective measures remain in place at all Providence Care sites," the hospital said. "We will continue to review safety measures on an ongoing basis to ensure our staff and the people we serve stay protected."
UPDATE (Monday, Jul. 11, 2022):
The outbreak on Lakeview 2 Pod A was declared over on Sunday, Jul. 10, 2022.
"Providence Care, along with Kingston, Frontenac, Lennox and Addington (KFL&A) Public Health, declared the watch over on Sunday, Jul. 10, 2022, because it has been 10 days since the last confirmed positive case," the agency stated.
According to a media release, COVID-19 protective measures, including screening, masking and reducing visitors, remain in place at all Providence Care sites until further notice. Any changes to safety measures will be informed by local and provincial data, and in consultation with their infection prevention and control team.