COVID-19 outbreak declared at Millhaven Regional Treatment Centre
A COVID-19 outbreak has been declared at Millhaven Regional Treatment Centre, located just west of Kingston in Loyalist Township.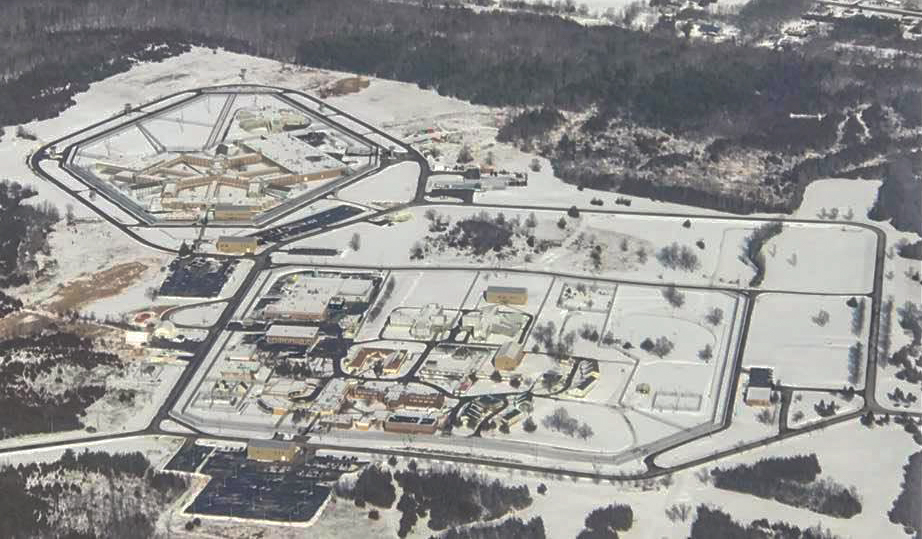 According to data from Kingston, Frontenac, Lennox and Addington (KFL&A) Public Health, the outbreak involves eight cases, all of which are currently active. The first of those cases was detected on Thursday, Jan. 6, 2022. According to the COVID-19 case data provided by the Correctional Service of Canada (CSC), there are currently nine active cases of COVID-19 at Millhaven Regional Treatment Centre.
Acting as the epicenter of all inmate healthcare and medical needs not requiring hospitalization, the Regional Treatment Centre is one of five across the country that also provide mental health services for inmates throughout their regions. Since the beginning of the COVID-19 pandemic, 647 tests have been administered at Millhaven Regional Treatment Centre; however, until now, there have not been any cases detected at the facility, according to CSC data.
The Millhaven Regional Treatment Centre is located on the federal correctional property that houses Millhaven Institution (maximum security) and Bath Institution (medium security) in Bath, Ont. According to CSC data, of the 2,388 tests administered at Millhaven Institution, only 10 have turned out positive results. Two of those cases remain active and are part of a separate outbreak at Millhaven Institution. The first case involved in that outbreak was detected on Wednesday, Jan. 26, 2022, according to CSC records. It is unclear why that outbreak is not reflected in KFL&A Public Health COVID-19 data.
At the other facility on the property, Bath Institution, zero of the 1,286 tests administered since the beginning of the COVID-19 pandemic have returned positive results. Combined, Millhaven and Bath Institutions have a capacity for 1,012 inmates, 496 and 516 inmates respectively.