Corrections review finds Bernardo transfer 'sound'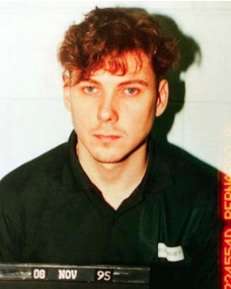 The decision to transfer notorious serial killer and convicted rapist Paul Bernardo to a medium security institution in Quebec was "sound," according to a review ordered by Correctional Service of Canada (CSC) Commissioner Anne Kelly. However, the Review Committee concluded that while CSC acted in a manner consistent with existing policies, there was nothing stopping the service from giving victims' families advance warning of the transfer. 
"The review committee concluded that the decisions to reclassify Paul Bernardo to medium and transfer him to La Macaza were sound, and followed all applicable laws and policies," Kelly said in a statement shared after the committee's final report was made public on Thursday, Jul. 20, 2023.
As Kingstonist first broke back in June, Bernardo was quietly transferred in May from Millhaven Institution — a maximum security facility in Bath, Ontario — to La Macaza Institution, a medium security facility in Quebec. The transfer occurred with no prior warning to the families of Kristen French and Leslie Mahaffy, the two young women who were murdered by Bernardo and his former wife, Karla Homolka. 
In 1995, Bernardo was found guilty of first-degree murder, kidnap, and aggravated sexual assault, amongst other charges, and was declared a dangerous offender. Since his conviction, Bernardo has spent the last 28 years serving a life sentence in a maximum security facility. From 1995 to 2013, Bernardo was held at Kingston Penitentiary, however, following the closure of that institution, he was transferred to Millhaven in Bath in 2013. According to the review, Bernardo has passed his parole eligibility dates and has been denied parole on two separate occasions. 
In accordance with the Corrections and Conditional Release Act (CCRA), inmates who are classified as medium or maximum security are to be subject to a security review once every two years. According to the review, Bernardo was subject to CSC's Security Reclassification Tool (SRS) 14 times since 1995. "In each instance, the SRS produced a score corresponding with medium. In all cases but for the most recent instance… the final security level decision was maximum, thereby representing an 'override' from the SRS score," the review read. 
In June of 2022, Bernardo applied for a transfer to Bath Institution, a medium security facility located on the same property as Millhaven. While Bernardo's 2022 SRS once again produced results consistent with medium security classification, the decision was overridden, due to Bernardo's "failure to integrate within the inmate population and the ongoing measures that were required to manage his safety," the review noted.
Following that decision, the Review Committee indicated, Bernardo worked with his senior management team at Millhaven Institution to develop an "institutional integration" plan. "These efforts were part of an institutional management strategy to establish cohorts within the [redacted] unit at Millhaven Institution, with the underlying goal of alleviating subpopulation pressures, and to provide a less restrictive environment for offenders," read the report. 
In July of 2022, Bernardo became "fully integrated" within his unit, which the review noted was a "new development in the case." Following Bernardo's integration, the offender then applied for a transfer to La Macaza Institution, which was deemed to be compatible with his high-profile status. "After the offender had applied for a transfer, the Office of the Correctional Investigator (OCI) initiated informal discussions concerning his security classification, to ensure compliance with the 'least restrictive measures' principle and legal requirements," as mandated by the CCRA.
While members of the public have expressed concern over the transfer of Bernardo, a convicted serial rapist, to a medium security facility, the report does go on to state that the offender will not be provided with "any increased access to the community," at La Macaza Institution and that the new facility has programs specifically catered to Bernardo's needs, such as the Sex Offender Maintenance Program.
The Review Committee went on to conclude that the decision to reclassify Bernardo as medium security and transfer him to La Macaza Institution was consistent with the relevant legal and policy frameworks. As for CSC's communication with the victim's families, the review noted that victims were informed of the transfer via a "heads up phone call" the morning Bernardo was transferred to La Macaza. 
The committee wrote, "'heads up' calls are not required by policy, however, they were done in this case given the High Profile nature and extreme sensitivity of the case." Following Bernardo's transfer, registered victims were then followed up with by CSC to inform them the transfer was a result of "reassessed security requirements."
While the timing of the notification occurred in a manner consistent with the "existing policy framework surrounding victim notification," the committee noted that advance notice to the families may have been permissible. "There was likely an option to have had more proactive and meaningful discussions with victims in a manner that still adhered to the Privacy Act and established protocols. The Review Committee felt this approach would have been in greater alignment with the spirit of the Canadian Statement of Basic Principles of Justice for Victims of Crime, including the principle that victims are to be treated with 'courtesy, compassion, and respect,'" read the report.
In terms of its recommendations, the Review Committee has called on the Commissioner to establish a "multi-disciplinary working committee," in an effort to enhance victim engagement and communication. "Underpinning this recommendation is an acknowledgement that the victim notification process can have profound impacts on victims, including the potential for re-traumatization."
In response to the committee's findings, Commissioner Kelly expressed sympathy for the victims' families but defended the actions taken by CSC. "First, I want to acknowledge the victims and their loved ones. We contacted all of the registered victims prior to this announcement, and I spoke directly to those wishing to be walked through the findings. What they have gone through is unimaginable. Public safety, and their safety, continues to be top of mind for us in any decisions we make. Hearing about this case so intensely over the past weeks has brought up strong emotions, and rightly so. I regret any pain and concern this transfer has caused." 
Kelly added, "In Canada, our correctional system is fundamentally based on the rehabilitation of offenders, even if some remain incarcerated for the rest of their lives. This is our legislated mandate. We are constantly balancing many factors, including public safety risks, safe, secure and humane treatment, and victim rights. And we must get that balance right."
Meanwhile, Timothy Danson, counsel for the French and Mahaffy families, confirmed the families "do not accept that Paul Bernardo should have been transferred to a medium security facility on the basis of the reasons stated in the report." In a statement to Kingstonist, Danson also took issue with elements of the CCRA, which call for the "least restrictive measures" for inmates. 
"The requirement that the choice of penitentiary, must be the 'least restrictive' for the offender, is misplaced. The 'least restrictive' principle is a principle of general application. It cannot be applied mechanically to all offenders. This is an area that requires legislative refinement and adjustment as it relates to Canada's most dangerous offenders. There cannot be a one size fits all criteria," Danson wrote. 
The release of the Review Committee's report also drew a response from Prime Minister Justin Trudeau, who was in Kingston on Thursday for an unrelated announcement. During a media availability with reporters, Trudeau spoke of the need to support victims' families. "We have a justice system that operates independently, but we need to continue to make sure that it's doing so in a way that is putting victims and families first, that is reassuring people that it is rigorous in the way it goes forward," the PM said.