Coroner's inquest probes prevention of deaths of Indigenous persons in federal custody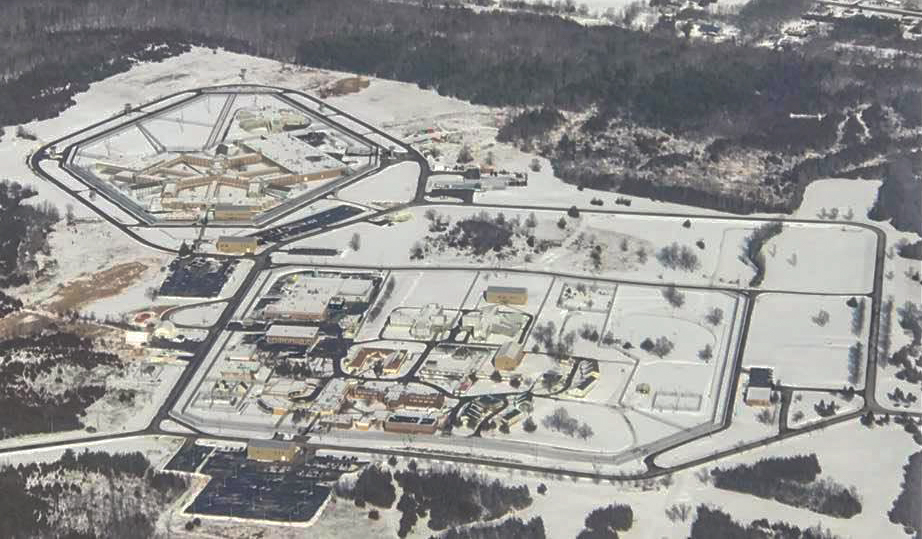 The death of a young Indigenous man who went from a promising and loving childhood to mental illness, crime, incarceration, and eventual suicide while in custody is the focus of a long-delayed coroner's inquest, with the goal of preventing such deaths in future.
Brennan Nicholas, who was 24 years old, died on June 15, 2018, at the Millhaven Regional Treatment Centre (MRTC). The inquest into his death, which finally began on Monday, Feb. 27, 2023, was originally scheduled for June 1, 2020, in Napanee, but was postponed in March 2020 by Dr. David Cameron, Regional Supervising Coroner for Inquests, in alignment with Ontario's strategy to limit the spread of COVID-19. 
Dr. Robert Reddoch is presiding over the inquest, which is mandatory under the Coroners Act. Kate Forget and Christina Varrette are acting as inquest counsel; both lawyers are from the Indigenous Justice Division of the Ministry of the Attorney General.
Early in the proceedings, Varrette explained that Brennan Nicholas was a band member of Rama First Nation and a community member of Oneida who identified as Haudenosaunee. She said, "You will learn more about his upbringing later today… We are fortunate enough to have Mr. Nicholas's mother, Denise Desormeaux, as a part of this process. You'll be hearing more about Mr. Nicholas from his mother shortly. She'll provide insight into who Mr. Nicholas was, where he came from, his connection to his community, and the challenges they have faced."
Varrette also presented a summary of the circumstances around Nicholas's death, stating that Nicholas died while residing in the Regional Treatment Centre, a psychiatric facility within the walls of Millhaven Institution. Nicholas had been transferred to federal custody from the Elgin-Middlesex Detention Centre, which is a provincial correctional facility in London, Ontario. Throughout Nicholas's time in both provincial and federal correctional systems, he was being treated by mental health practitioners.
"Mr. Nicholas's experiences are not unique as both an Indigenous person and someone who has suffered from mental health issues. Unfortunately, it's not a small percentage of those in the custodial system," pointed out Varrette.
She continued by saying that on June 15, 2018, Nicholas was residing in cell number 9 on H range within the Regional Treatment Centre. At 5:57 p.m. that day, an inmate hygiene worker distributed razors to the men in their cells on H range. At around 6:50 p.m., correctional officers noticed an alarm had been pulled on the range. Blood was observed pooling under Nicholas's cell door, and he was discovered to be in medical distress. A medical emergency was initiated by staff, and health-care staff attended with medical equipment, including an automated external defibrillator (AED). Paramedics arrived on the scene and took over from the health-care and security staff.
Varrette stated, "I expect that you will hear that the efforts to revive Mr. Nicholas were unsuccessful and that he was pronounced deceased under the direction of a physician at Kingston General Hospital, who was on the phone with EMS (emergency medical services) personnel at the Regional Treatment Centre."
Dr. Reddoch began the proceedings by reminding the five-person jury of the purpose of a coroner's inquest: "The Coroners Act requires you to answer what is commonly referred to as the five questions: who the deceased was and how, when, where, and by what means the deceased came to his death."
He continued by explaining that the purpose of an inquest is not to assign blame, but rather to answer the five questions and possibly make recommendations based on the evidence, with a view to preventing such deaths in the future. Although the jury's conclusions are not binding, it is hoped that any recommendations suggested, if implemented, will prevent further deaths. 
Reddoch stated it is his job as presiding coroner to set the scope of the inquiry with input from all parties. The scope of this inquest will examine Nicholas's death first by answering the five questions, he said. Second, it "will be examining the prevention of deaths of Indigenous persons in federal custody… through the exploration of the provision of health care to people experiencing mental health issues and/or trauma."
Further, the inquest will probe, in Reddoch's words, "suicide prevention measures [for inmates], including the use of suicide watch, modified watch or any related measures, and/or the availability and effectiveness of Indigenous-specific services to address mental health and trauma."
Reddoch said the jury will also draw conclusions on "the use of and access to razors by individuals in federal custody, especially those with a history of self-harming or suicidal behaviour" and lastly, "the sharing of information between provincial and federal correctional authorities or person is transferred into federal custody," especially their "full medical history, including mental health."
Later in the day, Nicholas's mother, Denise Desormeaux, spoke about her son and who he was when he was growing up. She described a very bright boy who was athletic and gentle and loved animals and younger children. She called him "inspiring in the community and the family." The jury was shown photos of Brennan Nicholas as an older teen, variously enjoying an ice cream cake on his birthday and hanging out with his brother and his pet dog, Zeus. 
"So that's my beautiful son, who is now with our ancestors and with the Creator, doing his good work over there now," said Desormeaux. "That's my son… He's one of our angels and our helpers on the other side now."
Conducted by video conference and expected to last 10 days, the inquest will examine the events surrounding Nicholas's death. Approximately 17 witnesses will be called. Members of the public who wish to view the proceedings can do so by clicking here.
For more information about inquests, see the Coroner's inquests page of the Ontario government website.