Collins Bay inmate battling cancer hopes for early release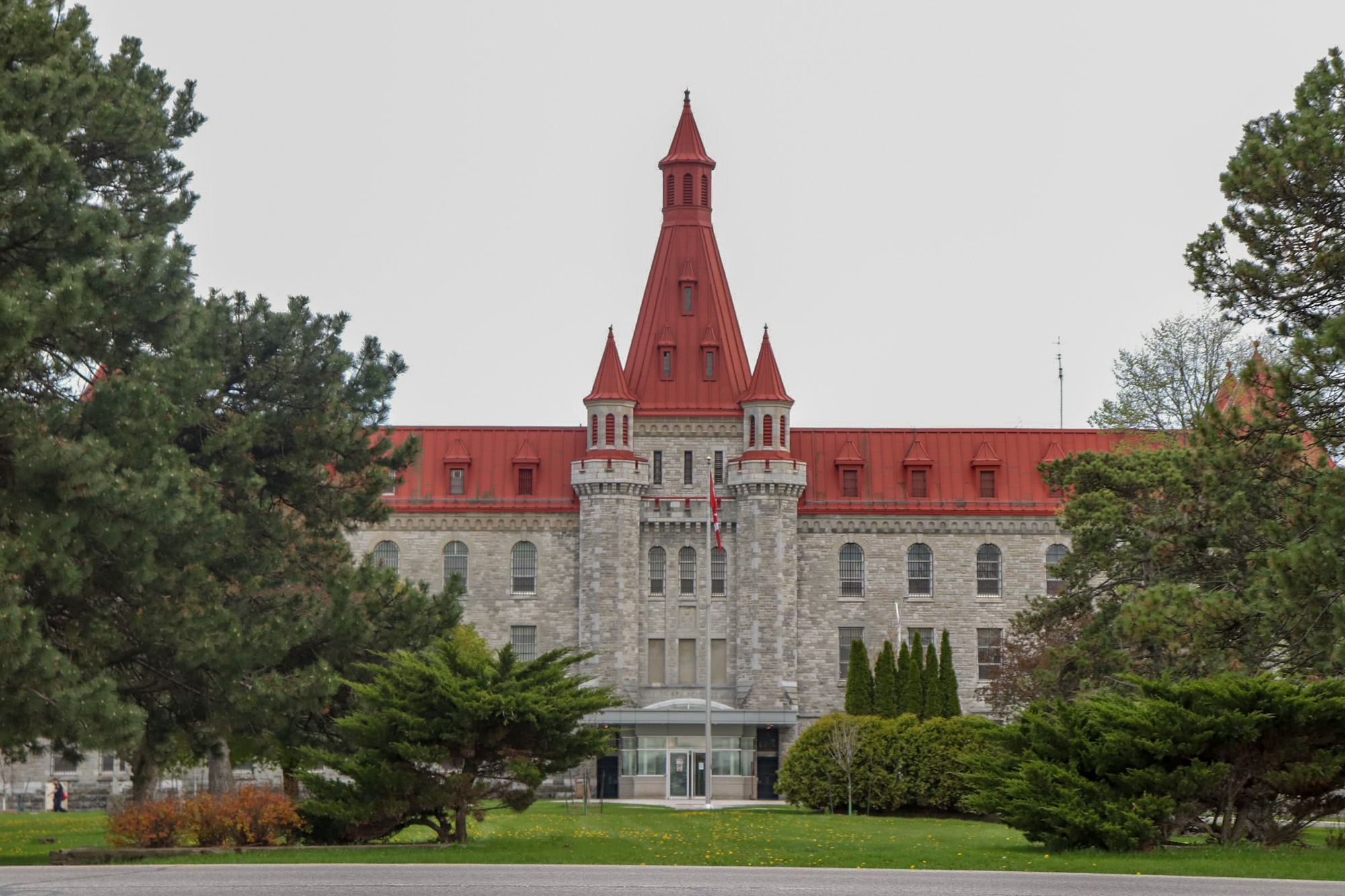 A federal inmate at Collins Bay Institution is struggling to obtain parole by exception as he battles terminal cancer in jail.
47 year-old Randy McGean is currently serving the final year of his 11.5-year sentence. McGean has stage four leukemia, nerve root arthritis up his spine, hernia pain, back pain, kidney pain, and has been urinating blood for months. While he is due for release on July 2, 2021, McGean said he is considering applying for Medical Assistance in Dying.
"There is no possible way, mentally, that I can continue to suffer at the hands of CSC for another year," McGean said, in a letter that his daughter Ariel shared with the Kingstonist. "It's the only option available to me. The pain and suffering is so severe, I'd rather die than have to live like this."
McGean was arrested in November of 2013 as part of a seven-month investigation into drug trafficking in Ontario called Project Resurgence. The operation was a police probe into alleged motorcycle gang activities in the Niagara region.
He was convicted in September 2016 for eight charges including conspiracy to traffic cocaine and heroin, being in possession of cash proceeds of crime, and five weapons-related charges. He was found not guilty on multiple charges related to being a member of a criminal organization.
Having served three years in pre-trial custody, he faced seven further years in prison after his conviction.
McGean said he initially applied for parole in July of 2019, when he was at Beaver Creek Institution in Gravenhurst. McGean said he was denied because of suspicions that he was involved in drug subculture and contraband.
On October 8, 2019, McGean said he was found to be in possession of three iPhones during an early morning search of his cell. According to a report prepared by his Case Management Team, the phones were being used to move money and contact other members of 'his organization.' He was subsequently transferred to the maximum security wing of Collins Bay Institution.
Navigating CSC Healthcare
McGean was diagnosed with stage 4 leukemia shortly after the transfer, on December 18, 2019, and started chemotherapy. This was a development of an existing cancer diagnosis originally made in 2009.
His experience being sick in prison has been challenging. "The chronic pain is unbearable," he said. He alleges that he was given the wrong dosage of chemotherapy medication for the first month of treatment from the Correctional Service of Canada (CSC) pharmacy, one third the requested dose. He said CSC pharmacists have also previously declined his prescription for THC pills to manage his pain.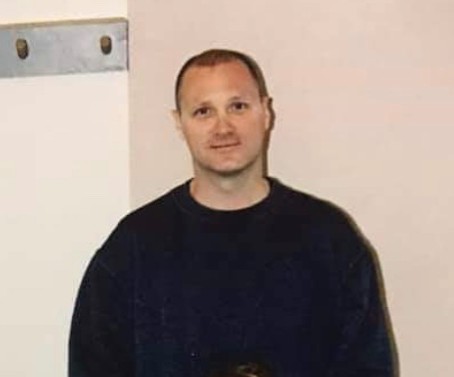 "How a pharmacist can override a doctor is beyond me," he said. McGean said he has started a lawsuit against CSC for turning down the prescription.
Kyle Lawlor, Communications Manager for CSC, confirmed that CSC pharmacists do hold this authority.
"CSC's pharmacists, as part of their scope of practice, are responsible for making clinical decisions or recommendations regarding approval and dispensing of medications to ensure safe and effective use by offenders," said Lawlor.
Lawlor said the decisions are based on many factors. Pharmacists also have a number of options about how medications are dispensed, he added, based on the offender and on what medication they are taking. He said CSC pharmacists and physicians work closely to make these decisions.
"The majority of medications provided to CSC offenders are provided as self-administration, where the inmate is provided a supply of medications — typically 28 day supply — and are responsible for taking the medication as prescribed or instructed by health care staff," Lawlor explained.
"There are certain medications that cannot be issued to the offender for self-administration, or individual patient circumstances that limit self-administration," he added. "In these situations, medications are provided via Direct Observed Therapy (DOT)," he said, which involves taking a single dose under supervision. Lawlor also noted that CSC physicians can appeal a pharmacists decision, to the review of the CSC National level.
Besides medication, Ariel McGean says her father has made numerous requests for medical attention as his health has suffered over the years. She feels CSC's response has not been adequate. She has sent out numerous letters and documentation to CSC officials, politicians, and the media, and said that she has received few responses.
"In December 2018, my dad put in a request to see the doctor for his bad kidney pain," she said. "May 15, 2019, he finally sees a doctor after five months. Why did it take so long for my father to be seen by a doctor? By March 25, 2020 my dad was still in pain and has been urinating blood for 14 months."
Reapplying for parole
Fearing the outcome of a COVID-19 outbreak inside the prison, McGean resolved to apply for parole again on April 6, 2020. His desire is to go home to live with his parents in St. Catharines under Full Parole. He's also hoping it will improve his access to doctors and medication for his cancer.
"I have no immune system to fight the coronavirus should it get inside the jail, given my cancer diagnosis," McGean said. He said he's also exhausted all of his options for medication available through the CSC pharmacy. Ariel noted that her father has survived his cancer longer than his doctors predicted, and she fears he is nearing the end of the battle.
Normally offenders must wait one year after a denied parole request to reapply, however, under certain circumstances such as terminal illness, they can request "parole by exception."
According to Cindy Golemiec, Regional Communications Officer for the Parole Board of Canada, "Section 121 of the Corrections and Conditional Release Act (CCRA) outlines that parole by exception may be granted to an offender not yet eligible for parole: who is terminally ill; whose physical or mental health is likely to suffer serious damage if the offender continues to be held in confinement."
On Jun. 8, 2020 McGean received a reply from the Parole Board that his request would not be considered, as it did not comply with the time frames for parole applications. McGean and his family were shocked and disheartened.
A report prepared by two parole officers on McGean's Case Management Team at the St. Catharines Area CSC Parole Office sheds light on the rejection. Dated May 21, 2020, the report focuses on McGean's criminal history and his association with the Black Pistons. It describes him as having a negative attitude towards the Criminal Justice System, and suggests that he presents a high risk of reoffending.
It notes that Niagara Regional Police "strongly opposed to Mr. McGean's return to the Niagara region," and suggests that his family is in denial regarding his involvement in a criminal organization.
"This compromises their ability to provide positive support as they would not recognize high risk situations," the report says. "They do not acknowledge his involvement in a Security Threat Group and describe him as merely being a motorcycle enthusiast, who spends his time with motorcycle enthusiasts."
The words "criminal organization" appear nearly two dozen times the six page report. McGean and Ariel insist this is unfair, as he was found not guilty on four charges related to criminal organization.
"I accept that there was a certain criminal element in the membership of the Black Pistons, and it may have been a wide spread criminal element," reads Judge Joseph Henderson's 2016 ruling. However, he noted that "the Crown cannot prove that the Black Pistons was a criminal organization and the criminal organization charges must fall."
McGean has sought legal action to have the words removed from the report.
The document includes two brief references to McGean's health. "He is adamant in pursuing a Full Parole release back to the Niagara region due to being immunocompromised in relation to the COVID crisis," it says.
Further down, it notes: "His health has certainly not precluded him from participating in nefarious activities within the institution. " While the Case Management Team notes McGean has completed his core programming to address this, it says "he has shown little effort to be on his best behavior to actually earn a conditional release."
'I was not sentenced to torture.'
Meanwhile, in prison, McGean says his mental state is deteriorating.
"When I start thinking of grabbing a guard with the hopes of the guard standing on the catwalk shooting me to death, that is not normal," he said.
"I was not sentenced to torture. I am human and, yes, I have made poor choices, but I do not deserve to suffer in exhausting pain day after day, year after year at the hands of CSC."
On June 29, 2020 McGean received a letter from his oncologist stating that he is more likely to suffer severe or fatal outcomes from COVID-19 because of his leukemia. He's hoping this will better his chances of gaining parole on the basis of a health risk.
Ariel said he was also moved back to medium security at Collins Bay during the week of July 13, 2020. This appears to be in line with recommendations in the report from his Case Management Team (CMT).
"[We] would like to see a gradual, highly structured release process… which would include cascading to a lower security institution," the report reads. "The St. Catharines CMT would like to see a period of stability and Mr. McGean fully participating in and making progress against his corrections plan."
Golemiec further explained this from the Parole Board of Canada's perspective.
"The paramount consideration in all Board decisions is public safety and the protection of society," she said. "Conditional release, such as parole, contributes to the protection of society by facilitating the gradual, safe reintegration of offenders into society as law-abiding citizens.