Cohort dismissed at Frontenac Secondary School due to positive COVID-19 case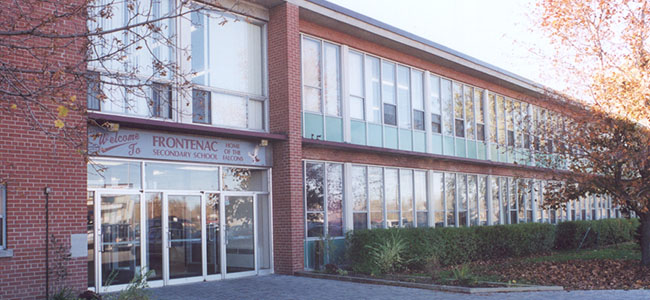 KFL&A Public Health has been notified that one student at Frontenac Secondary School (FSS) has tested positive for COVID-19.
According to a release from the Limestone District School Board (LDSB), the student is isolating at home, and is following directives from KFL&A Public Health. The affected cohort from FSS was dismissed earlier today with specific guidance from Public Health, the school board said. At this time, the school remains open.
In the interests of maintaining privacy, the board will not identify people that have received positive COVID-19 tests. View the detailed KFL&A Public Health Notice to the school communities at FSS and L'Acadie here.
According to LDSB, the school and board are working with KFL&A Public Health to identify cohorts of students, staff and others who may have been in close contact with the COVID-19 positive person at school. "Not all students or staff will be affected by a positive case. A positive case at a school does not mean the individual was exposed to COVID-19 at the school. They may have been exposed somewhere else in the community or outside of the KFL&A region," said LDSB in a statement.
"KFL&A Public Health works closely with schools to ensure that necessary steps are taken to prevent further spread of the virus both in the school and the community," LDSB continued.
LDSB asks the school community to continue to monitor for symptoms of COVID-19 and screen your student daily as most cases of COVID-19 are acquired in the home setting. Cases in schools must be reported locally and provincially. No further information will be released to maintain privacy.
Please visit the COVID-19 Confirmed Cases webpage for a list of current cases. This brings total of current active cases in LDSB to four.