City of Kingston providing 'Slow Down' lawn signs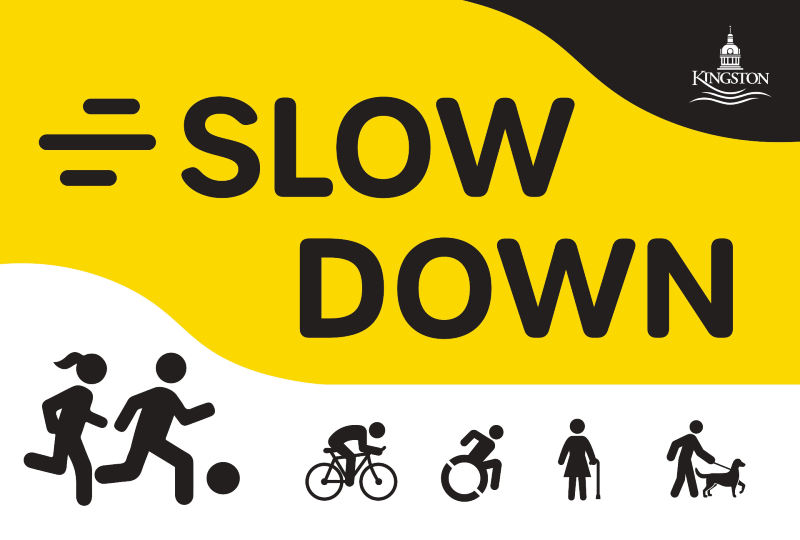 The City of Kingston is asking residents to help promote safer roads for everyone by encouraging motorists to slow down in local neighbourhoods.
'Slow Down' lawn signs are being made available to residents to encourage safer driving and lower speeds along neighbourhood streets as part of the City's Traffic Calming Program, according to a release from the City. Signs are free for Kingston residents and are available on a first-come, first-served basis while supplies last, with a limit of one sign per household.  
To pick up a sign, visit one of two locations during regular business hours (8:30 a.m. to 4:30 p.m.): 
City Hall – 216 Ontario St. (The City's Payment Centre) / 613-546-0000
INVISTA Centre – 1350 Gardiners Rd. (Customer Care Centre) / 613-546-0000
Residents can review the City's placement guidelines to learn more about how to correctly install their lawn signs. While the signs can be used year-round, the City recommends keeping lawn signs in place from the beginning of April until the end of November. This timeframe maximizes visibility and minimizes weather impact, increasing the lifespan of the lawn sign.
Read more on the City's road safety lawn sign website.