City meets with climate groups ahead of vote on Unity Farm Inn & Spa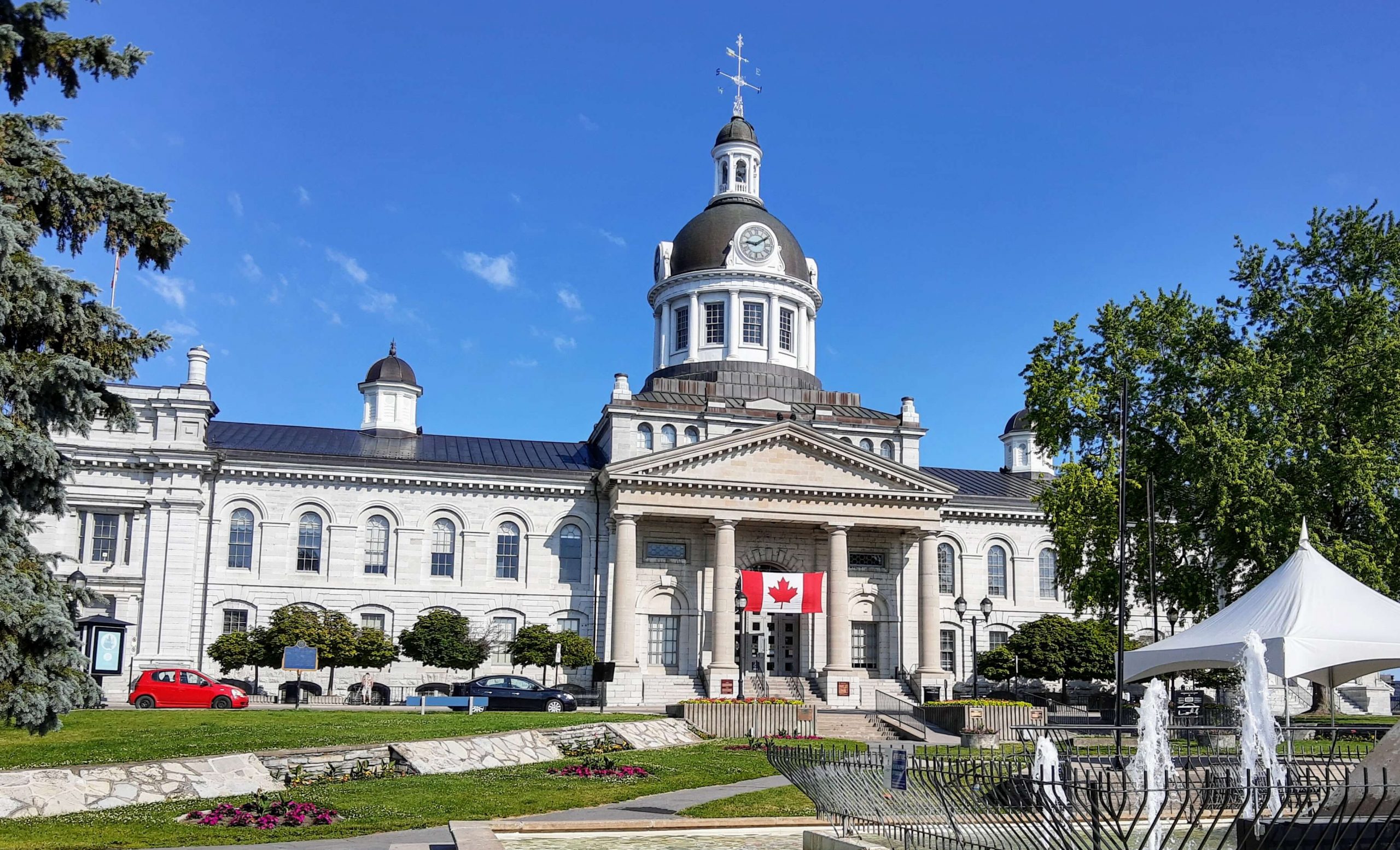 The City of Kingston has confirmed that staff have met with three environmental advocacy groups ahead of make-or-break decision for Unity Farm Inn and Spa.
City Council voted to defer a final decision on the development at 2285 Battersea Road on Tuesday, Aug. 11, 2020, following a request for further study from Kingston Climate Hub (KCH). Out of respect for their declaration of a climate emergency in March 2019, seven council members voted for further consultation with community-based environmental advocacy groups.
"Staff reached out to three climate focused organizations: SWITCH; Kingston Climate Hub; and, Sustainable Kingston," said James Bar, the City's senior planner on the 2285 Battersea Road file. "Meetings were held on August 25, 26, and 27 respectively," he said. Organizations were asked to provide written feedback to the City by Tuesday, Sep. 1, 2020.
"Their written reviews are attached as exhibits to the supplementary report, which will be made available on Thursday, Sep. 10 as part of the City's Council agenda," he said.
Spokespersons from KCH also confirmed to the Kingstonist that they have met with City staff, and that a representative of BPE Development, the spa's developer, was present.
In a letter submitted on the same day as the City Council meeting, Emily Ferguson and Colleen Gareau of KCH enumerated their concerns about the project.
Fergus and Gareau suggested that BPE's proposed development directly or indirectly contravenes 13 sections of the Provincial Policy Statement (PPS) 2020, a government document that sets the rules for land use planning in Ontario.
The project's compliance with the PPS has already been heavily scrutinized by Kingston's city planners, with their analyses included in a 373-page report presented to the City's Planning Committee on Thursday, Jul. 16, 2020. That report contains detailed explanations for why City staff find the project compliant with 71 aspects of the PPS, and recommend that it proceeds. The City's Planning Committee approved that report.
The points in the PPS are broad, and open to interpretation. In fact, seven of the 71 items included in the report supporting the development are also cited in the Kingston Climate Hub's letter opposing it.
"We are asking the planning department to look at all development with a climate lens and to respond to how they consider elements of the PPS that speak to climate goals," said a statement from Kingston Climate Hub to the Kingstonist on Friday, Sept. 4.
Water use and conservation
The question of sustainable water consumption at the Unity Farm & Spa, as well as the impact on well levels for the rest of the community, has been raised by a number of area residents, neighbouring farmers, the Glenburnie Residents Association and the Kingston Climate Hub.
The July 16 report from City Staff to the Planning Committee includes a Hydrogeological Study, Environmental Impact Study and a Stormwater Management Report. "The analysis confirms that the hydrogeologic conditions are suitable for the propose development," the report concluded.
In their letter, Fergus and Gareau said further investigation was needed, and questioned the rationale of a water and energy-intensive project on a "highly vulnerable aquifer" as identified by the Cataraqui Source Protection Area Regional Areas of Sensitive Groundwater.
BPE's President Ben Pilon said his team has gone to great lengths to maximize water efficiency on the property, and reduce the impact on the area.
The total water usage is expected to be approximately 48 thousand litres per day, he said, once the business is fully built out, noting the numbers used are based on the Ontario Building Code engineers. It brings the project in just under the 50 thousand litres per day limit that would require BPE to obtain a provincial Permit to Take Water.
"We will be processing all wastewater — black and grey — on site," Pilon said. "It will be treated and cleaned and then returned to holding tanks for use in the toilets, into the cisterns for use on the gardens, or into the ponds to water the agriculture fields."
BPE is building the wastewater treatment system for 10 to 20 thousand litres per day for the first three to five years. "The system can be expanded when needed, but you can not build it too large otherwise you 'starve it,'" he said. "It needs a constant flow of effluent for the bacteria to thrive and breakdown the waste."
"All spa tub water, when it needs to be changed, will be evacuated and flow through the wastewater system and come out as clean, treated potable water. No spa water will be discharged to the ground," he added.
"Two ponds are being built, one has been built and just needs to be lined. These ponds will hold over 4,000,000L of clean water for [onsite] agriculture."
Each building on the development will also have a large cistern to capture and store roof rainwater. "Two of the five cisterns have been built. The cisterns are to water the areas around the buildings. All rainwater that runs off from the fields, lanes and parking area will be captured by our ditches and be directed toward the ponds. This design has been completed and 75 per cent of the ditches have been built."
Finally, Pilon said that drip irrigation is proposed for their agriculture production. "While it is a significant investment, it reduces the water used and enhances agriculture growth," he said.
Pedestrian access & Transit planning
Almost half of the points Fergus and Gareau highlighted in the PPS focus on pedestrian access, active transit and public transit. They've suggested the project contravenes provincial direction to promote transit-supportive development, minimize land consumption and transit servicing costs; focus employment and commercial land use development on sites which are served by transit, promote pedestrian friendly development, and "active transit," such as walking and cycling.
These objections would seem to be broadly applicable to any commercial development in the Glenburnie area. When asked for clarification, Kingston Climate Hub responded: "As our focus is the reduction of greenhouse gas emissions, we would like to know how increased vehicle emissions affect Kingston's overall goal of attaining zero emissions."
Pilon told the Kingstonist on Thursday, Aug. 13 that he is in discussion with a local trolley service to provide daily shuttle trips from downtown.
They're planning three departures from the spa at 9 a.m., 1 p.m. and 6 p.m., he said, as well as three departures from downtown at 10:30 a.m., 3 p.m. and 8 p.m. "We would like any guests that are staying downtown that would want to experience the Farm and Spa to take the trolley out," he said. "If approved, we will be setting up partnerships with various hotels."
The parking lot will also be equipped with 10 charging stations for electric vehicles, with plans to eventually expand to 40. "We can do more if needed," he said, "it just takes more planning."
The property also leverages green energy sources throughout, he said, incorporating solar electric power, and geothermal heating and cooling.
Compatibility with rural landscape
KCH also asked the City to review their conclusions on PPS statement 1.1.5.4, which calls for the promotion of rural development that is compatible with the rural landscape, and sustainable by rural service levels.
The City staff's planning report states that the uses proposed for the site are compatible with the existing residential and agricultural uses in the area, as they are "low scale passive uses that require agricultural inputs, larger open spaces, quiet settings, and larger separation distances that would be out of context in an urban setting and would not make the best use of urban serviced lands."
"The site does not produce negative off-site impacts such as pollution, traffic, or noise," the report said, though residents in the area have written to the City to raise concerns on these matter. Their letters can be found with the agendas of Planning Committee meetings going back over the past year.
Compatibility also encompasses the Minimum Distance Setback (MDS) requirements. These provincial rules stipulate the distance or "setback" that livestock need to be from other buildings. Paul Kerby and Jessika Jensen Kerby, who own the farm next door, are concerned that the project will impose new MDS restrictions on their own farm, where they say they'd like to one day have cattle.
Paul Kerby said he was surprised that the City planners had recommended the development, as he the felt PPS and City Official Plan statements encouraged that priority be given to active farms in rural areas. Bar said he met with the Kerbys on several occasions to help answer their questions about the impacts of the development on their property.
Pilon said that while his development is a hospitality venue, it is also every bit a farm.
The working farm is 12 acres, he said, including a five-acre vineyard, three-acre orchard, four acres of vegetables, greenhouses and hops, an apiary with fifteen hives and maple syrup in the woods. They also plan to have 60 chickens and ducks, with municipal and provincial approval, in mobile coops that will be shuttled to different areas of the property for natural pest control. "They also provide eggs and composted manure for our gardens," he said.
The City's report on July 16 also concluded: "The development is compatible with the rural landscape and these characteristics will be reflected in the site-specific zoning by-law amendment. The development does not negatively impact the natural heritage features on site, with the recommendations being implemented through the appropriate planning mechanism."
Decision coming at next council meeting
In their responses to the City following consultation, Bar said the climate organizations were asked to provide feedback on the application itself, and to also consider the broader application of sustainability measures to future applications. "The City is undergoing a thorough review of its policies," he said.
"We understand it is a challenging job to balance the economy with environmental concerns," wrote Fergus and Gareau in the Aug. 11 letter. "Gathering more information before changing zoning of a vulnerable area could assist in reaching a robust decision in line with [the City's] declaration of a climate emergency and participation in the Global Covenant of Mayors for Climate and Energy."
Kingston City Council will revisit the motion to approve Official Plan & Zoning By-Law Amendments at 2285 Battersea Road and 2311 Battersea Road at their meeting on Tuesday, Sep. 15, 2020.