City Council sits for first night of municipal budget deliberations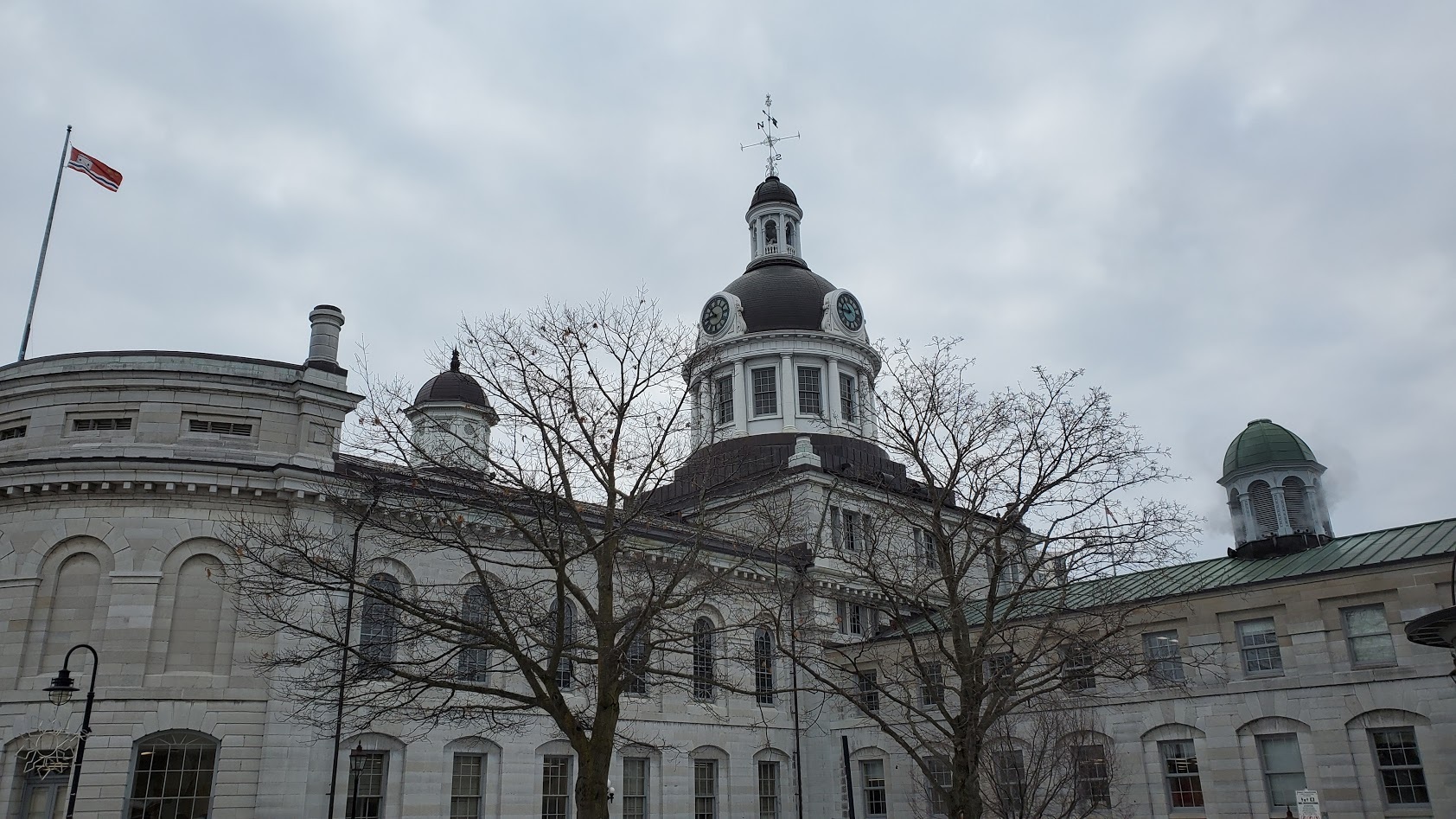 Kingston City Council held their first of three nights of budget deliberations on Tuesday, Jan. 26, 2021. The evening began with a presentation from CAO Lanie Hurdle, in which she explained how City of Kingston staff have taken the impacts of COVID-19 into account in their proposed 2021 budget.
"The 2021 budget, it assumed that we would have reduced operations for part of the year, primarily operations that would be based on what we saw in 2020, when our community was in a green or a yellow status," Hurdle told Council. "And of course, what that meant is that most of our facilities were able to operate during that period of time. Although our revenues were reduced, we were still collecting some revenues. For example, our recreation and even some of our cultural services were able to operate."
So far for 2021, she noted, the City has been shuttered under a provincial lockdown, which is anticipated to last until at least Feb. 24, 2021.
"It is unsure what's going to happen following this period, if this lockdown will be extended or not," she said. "I just want to raise this because I want to make sure it's clear for Council that depending on the length of the lockdown, this could have some negative impacts on our 2021 budget."
She noted that the 2021 budget incorporates revenue from the provincial and federal funding through Safe Restart Phase Two funding, as well as transit funding streams.
"Council will recall that, in 2020, the province actually allocated Safe Restart Funding Phase One to all municipalities, but for Phase Two, municipalities had to apply. Kingston did apply and was successful in receiving grants for Phase Two, and a portion of Phase Two is allocated in the 2021 budget… I do want to point out that these contributions have helped us to bring in a balanced budget for 2021, and not have to rely on working on reserve in order to balance the budget."
She added that staff will be monitoring the COVID situation and restrictions over the next several months, and reporting to Council on a quarterly basis. "We will identify or flag any concerns or any variations in terms of what we have budgeted, and where the restrictions might actually impact us."
Councillor Ryan Boehme asked if the City would be able to borrow money at low interest to support small businesses and other people who are suffering through the pandemic, as the municipality might be more able to weather the burden of debt.
Staff replied that under legislation, the City is not allowed to carry debt from year to year, and so any money lent this year would have to be recuperated through tax increases and service cuts in next year's budget, essentially pushing the financial hardship for constituents down the road.
Agency budgets
Following a presentation from Utilities Kingston, Council voted to approve the 2021-22 operating budgets and the 2021 capital budget additions for the municipal utilities, a local distribution rate change for natural gas, and the 2021-22 rate changes for miscellaneous charges and appliance rental business.
The presentation included included a total operating budget for 2021 of $37,463,000 and capital investment of $149,142,292 between 2019 and 2022. Council also approved the Operating & Capital Budgets for the Municipal Utilities.
There were then presentations from eight external agencies that received municipal funding. The presentations inform the decisions made by Council in the final approval of the municipal budget, which is scheduled to take place at a meeting tonight, Wednesday, Jan. 26, 2021.
Donna Gillespie and Gillian Watters presented on behalf of Kingston Economic Development Corporation (KEDCO), which forecasted a $2,634,650 budget for 2021. Fifty-five per cent of their operating budget comes from municipal funding, with the rest comes from provincial, federal and private, or partner investment. Their projected 2021 expenditures include approximately $660,000 in grants for businesses, $894,000 in wages and benefits, $854,000 in programs and projects, and $226,000 in overhead operations.
Megan Knott presented on behalf of Tourism Kingston, which forecast a balanced budget of $3,672,689, with $1.4 million of their funding coming from the municipality.
"Considering that tourism brings so many jobs to our community, I understand the importance," Councillor Bridget Doherty said following her presentation. "I understand that some people are worried about tourism during the pandemic, that we may not want to have tourism in Kingston. I was wondering if Tourism Kingston would help with pandemic messaging, to make sure that visits are safe?"
"We worked in lock-step with Kingston Frontenac Lennox & Addington Public Health with every single message that we put out last year," Knott replied. "We did not put out a message that was not approved."
"Tourism is more than just your leisure market," she added. "It is film, and film has a high regulatory [component] to it in terms of allowing COVID measures to happen on site and on set. We have small meetings and conferences that still continue to happen, and some sport. It's more than just the leisure traveller that we speak to."
She also said that she could not emphasize enough that last year's entire campaign was hyper-local. "It was talking to Kingstonians about Kingston and making sure we explore in our own backyard," she said, offering the Love Kingston Marketplace and the current Kingstonlicious campaign as examples. "Making sure that those operators can stay alive during this pandemic so that when travellers are allowed again, they can continue to use them safely."
Katrina Furlanetto, presenting on behalf of Cataraqui Conservation, requested a 3.2 per cent increase in the overall municipal levy they receive for operations, $1,675,082.04. Kingston is one of 11 municipalities that contributes to their operating budget through general and special tax levies.
Medical Officer of Health Dr. Kieran Moore presented on behalf of Kingston Frontenac Lennox & Addington (KFL&A) Public Health Unit, giving special attention to the added costs COVID-19 have put on their cost-shared operating budget with Kingston Health Sciences Centre (KHSC).
"We've been planning for a pandemic since a year before the pandemic started," Dr. Moore said.
Additional staffing, personal protective equipment (PPE), building upgrades, IT requirements and other housekeeping items added up to over $6 million in 2020's extraordinary COVID spending costs, he said. Public Health has addressed 2,231 enforcement concerns, he noted, and managed 555 local cases and over 3,500 high risk contacts for COVID-19.
Local contact tracers and case managers have also taken on 251 cases for Toronto Public Health, 621 cases for York Region Public Health, and 164 high-risk contact follow up calls for Hastings-Prince Edward Public Health.
Councillors questioned whether work to support other Public Health Units was being reimbursed to the local budget. Dr. Moore said no, but that a collaborative provincial containment effort benefits the local community by keeping the risk to the community down.
"We're doing this altruistically knowing that if we can reduce transmission in the GTA in one small part, that will help reduce the burden of COVID-19 and help get our economy back. We want this to get this under control at a provincial level so we're giving back… It's going to pay off eventually and we've been planning for it for years," Moore said.
Council also heard presentations from Kingston Access Services, Kingston Frontenac Public Library, Kingston Police Services Board and the Downtown Kingston! BIA in advance of their further deliberations Wednesday night. Kingstonist will further explore these conversations in Part Two of our Budget coverage, Thursday, Jan. 29, 2021.