City Council meets for second night of budget deliberations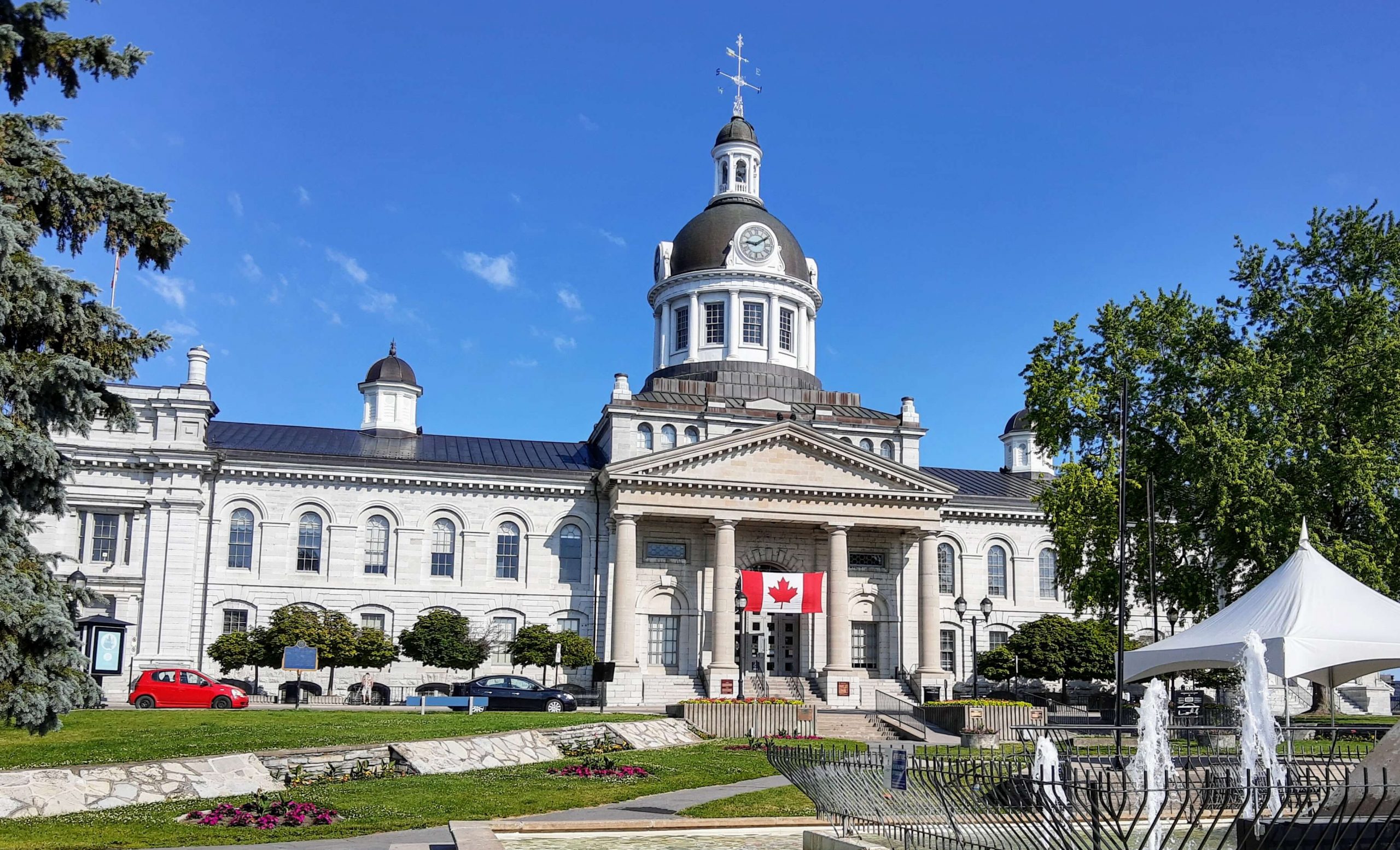 The City of Kingston's Treasurer and CFO Desiree Kennedy said she was disappointed by the lack of uptake in the municipal public budget engagement process that took place last fall.
Overall, 397 people participated in an online survey that ran from October 19 to November 9, 2020. Approximately 60 people attended the subsequent virtual open house calls that took place over two nights in November, at least half of whom were City staff, Kennedy said.
She shared the results on Wednesday, Jan. 27, 2021, during the second of a three-night meeting for the annual municipal budget review by City Council and staff.
"Overall it was an interesting process," Kennedy said. "It was actually exciting to be able to launch this and to have the virtual open houses set up, to have the Get Involved Kingston page to do the survey. I think the disappointing part was the number of participants that we had," specifically at the open house, she noted.
Kennedy shared some key findings of the process with Council Wednesday night, with a full analysis available in the budget report. When asked how the City should balance the budget, 40 per cent of survey respondents advised to keep the tax increases at inflationary level in order to maintain services. Thirty per cent said taxes should be increased to expand city service. Eleven per cent called for service cuts to reduce taxes, and the remaining respondents opted for "other" or "undecided."
Kennedy also noted that respondents indicated that they would like the City to spend less money on tourism and policing, and more money on climate change initiatives, housing support, income support, road maintenance, and green space.
"In terms of where they'd like to see less dollars spent, there were actually two areas that really stood out well above the others. The first one was police, and I would say that 'defund police' was probably the comment we saw the most throughout all of the open ended questions," Kennedy said.
"There were two questions within the survey, where we asked respondents to pick their top three areas where they'd like to see Council invest more dollars," she continued. "Three areas stood out… quite a bit above the others. Climate change, housing support, and income support, so certainly looking at our vulnerable population. I don't think that's any surprise based on some of the challenges that we've seen with the pandemic."
Kennedy added that the budget engagement process may have run on too short a timeline and expanded too broadly in subject matter, with open-ended questions.
"I think the positive side of that is that we have some really good information from this go around, that we can use to focus in on more specific areas for next year's process," she said. "So staff are continuing to review that."
Pandemic budget impact
Kennedy also provided an overview of the pandemic impact on the municipal budget. There was an $11 million reduction in income from fees and charges revenues, as well as direct cost reductions of $4 million, based on the decline in those service levels. The City received grant revenues of about $5 million, she said, which resulted in $2 million of impact that needed to be covered by other municipal operations.
"You will hear a few things as I'm going through around savings in fuel, utilities, other discretionary costs that we'll touch on," she said.
Even with the $11 million in reductions, Kennedy said the City still had $137 million in non-tax revenue to support its $394 million 2021 operating budget. That leaves a taxation requirement of $234 million, she said.
Council proceeded to hear, over the course of the evening, detailed explanations from Staff on the capital and operating budget, including finance and administration, public works, transportation and fleet management, community services, building, and enforcement services. Council will reconvene Thursday, Jan. 28, 2021 for further presentations on business and environment projects, corporate services and the Chief Administrative Office, before making their final decision on the budget.
Police Budgets
Kingston Police Services Board presented a detailed operating budget of $45,269,471 to Council on Tuesday, Jan. 26, 2021. Despite the calls to the City to defund police that Kennedy described, Council has no control over specific allocations within the police budget. They can reject the budget as a whole, and suggest a reduced figure. The Police Services Board could then either comply or appeal to a higher provincial commission.
The Defund the Police movement calls on governments at all levels to reallocate funding from policing into housing and social services, in order to reduce the criminalization of marginalized peoples.
Councillor Rob Hutchison asked Chief Antje McNeely Tuesday night about the value of programming in the Kingston Police budget that address those concerns.
"I can say, I'm just taking a look here, at the costs that are included for the development of the community based programming, the environmental scans," McNeely replied. "That programming and the implicit bias training, all that is about $67,000."
"That's really quite small," Hutchison said, "So, could you tell me what your future plans are and the approximate growth rate of those programs might be?"
"We are going to be continuing on, as I mentioned to you, on these trainings," McNeely said. "We're looking at some grant funding that was going to be included with respect to adverse childhood experiences, trauma-informed training, and looking at… our hiring and promotions. So that'll be in the future years that we're going to be continuing on with that, as part of our Strategic Plan. Our consultant will be helping us develop that roadmap as we move on to the next couple of years."
"I mean, the point is, we have to be able to demonstrate to the community that we're taking this seriously," Hutchison said, "and that we actually have the beginnings of a plan and engagement. I see you're saying that, but when it comes to budget, one needs to be able to demonstrate it."
Councillor Lisa Osanic also asked Chief McNeely about speeding enforcement, which she said her constituents have reached out to her about frequently this year.
"I've just never received so many speed complaints. I know there have been articles in the newspaper that it's not just Kingston, but all throughout Ontario, maybe across Canada. With less people on the road, those people that are on the road tend to go faster," Osanic said.
McNeely replied that Kingston Police will continue to look at step programming and proactive enforcement in their traffic operations.
Other Agencies
Kingston Access Services, the Kingston Frontenac Public Library and the Downtown Kingston! BIA also presented budgets to the council on Tuesday, Jan. 26, 2021, as part of the overall deliberations.
Kingston Access Services requested $3,114,568 in funding, and forecasts that ridership will increase by eight per cent in 2022.
Kingston Frontenac Public Library relies on the City of Kingston for 87 per cent of its municipal contribution, with 13 percent received from Frontenac County. They requested $6,811,820 from the City of Kingston for 2021. They also receive funding from the Province, and have self-generated revenues which dropped by $98,209 or 35 per cent, between the creation of their 2020 and 2021 operating budgets.
The Downtown Kingston! BIA presented a 2021 budget of $1,382,865, with a zero percent increase over 2020. Council had no questions following the presentation.