Changes to City of Kingston services during lockdown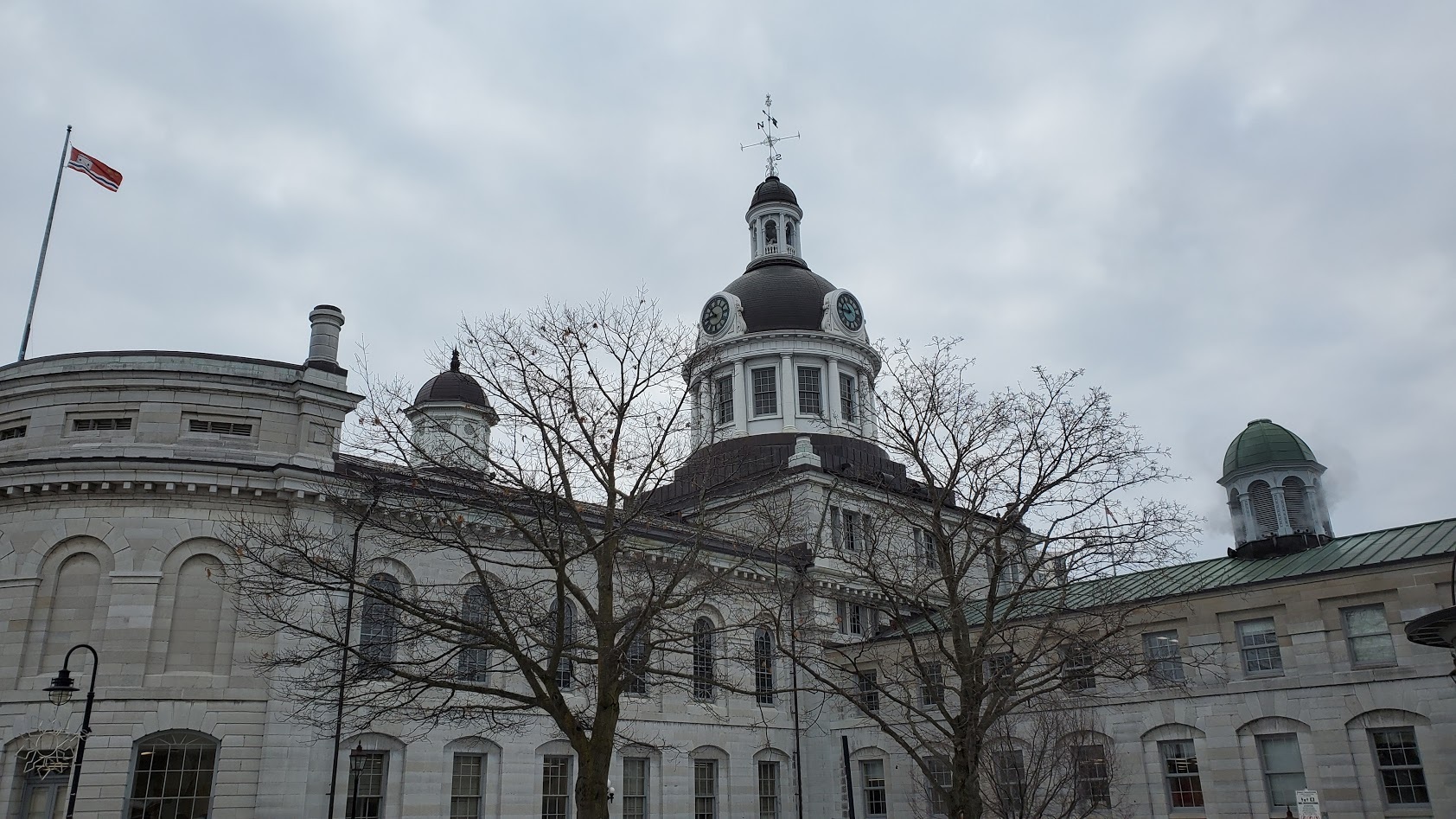 The City of Kingston has released details of how City services are impacted by the lockdown announced by the provincial government yesterday. The four-week shutdown will be in effect from 12:01 a.m. Saturday, Dec. 26, 2020 to Saturday, Jan. 23, 2021.
According to a release from the City, dated Monday, Dec. 21, 2020, most municipal services remain unchanged.
City staff will continue to provide many services to residents during the province-mandated shutdown. As part of their pandemic response earlier this year, the City added many new online services, alternative delivery methods and contactless transaction options. The City says residents who do not wish to access or obtain services in person, and require services that can't be processed on-line, should contact Customer Service by phone at 613-546-0000 or email [email protected].
Recreation facilities and programs suspended until Jan. 23
All indoor recreation facilities and programs will be closed from Saturday, Dec. 26, 2020 to Saturday, Jan. 23, 2021. This includes:
Artillery Park Aquatic Centre, 382 Bagot St.,
Cataraqui Community Centre, 1030 Sunnyside Rd.,
INVISTA Centre, 1350 Gardiners Rd.,
Rideau Heights Community Centre and Library, 85 MacCauley St.
According to the release, program and facility bookings will be refunded. Monthly payments for fitness memberships are suspended for the month of January. The City say clients who have a Fit Pass, Wellness Pass, Gym Pass or Pool Pass memberships do not need to contact the City – their PLAY accounts will be automatically adjusted. For clients who pre-paid for their annual fitness memberships, one month will be automatically added to their accounts. Further information will be communicated directly to user groups regarding their specific facility bookings, the City said in the release.
EarlyON programming held at the INVISTA Centre will not be offered during this time. Participants are encouraged to contact their local EarlyON provider for updates.
Kingston Transit
Effective Monday, Dec. 28, 2020, Kingston Transit will adjust their service as follows:
Monday – Friday: Saturday service level, except Route 10 which remains on weekday service levels
Saturdays: Saturday service level
Sundays: Sunday service level
Route 18/18Q and all Queen's University seasonal routes continue to be suspended
Grand Theatre
In-person performances and bookings at the Grand Theatre and Baby Grand are suspended from Dec. 26, 2020 to Jan. 23, 2021.
Museums
Pre-booked in-person tours of the Pumphouse Museum will be postponed until Jan. 23, 2021.
Planning, Building and Licensing services
The municipal building at 1211 John Counter Blvd. remains open. Planning and building services including inspections and planning approval processes remain unchanged.
Inspections within private residences are suspended, unless the inspection is related to an immediate health and safety concern.
City Hall
City Hall remains open for in-person transactions at the Payment Centre and Office of the City Clerk. Residents who visit City Hall will be required to wear a face covering and to practice physical distancing.
Parks, outdoor recreation amenities and trails
Outdoor recreation amenities including public trails, outdoor skating rinks and playgrounds remain open. Capacity limits at the Springer Market Square rink will be monitored.
Any person who enters or uses an outdoor amenity must maintain a physical distance of at least two metres from other persons using the amenity (excluding members of the same household).
Garbage and recycling
Garbage and recycling collection and bag limits remain unchanged and the Kingston Area Recycling Centre (KARC) will remain open. Bag tags can be purchased online. Replacement green, blue and grey bins can be picked up at KARC.
Like in previous years, your household can put out two untagged bags or cans of garbage for your first collection day after New Year's Day (the two-bag collection days are Jan. 2, 4, 5, 6 and 7).
Find answers to frequently asked questions about COVID-19 on KFL&A Public Health's site: www.kflaph.ca/en/healthy-living/novel-coronavirus.aspx