CERB, EI, keeping Kingston rental market afloat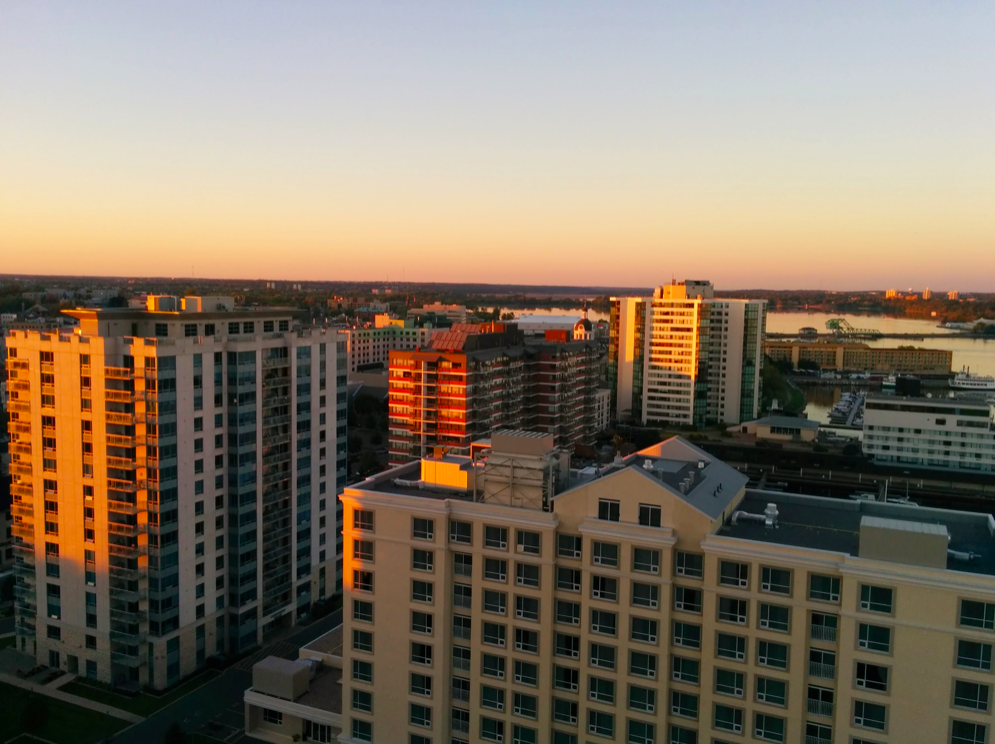 The President of Kingston Rental Property Owners Association (KROPA) Shawn Leclaire says COVID-19 has not significantly impacted its members, yet.
But he notes: "It's really important for all tenants and landlords to work together because this problem isn't over yet. We may be seeing the worst of it still."
KRPOA held their monthly meeting on Tuesday, May 26, 2020. The organization has thirty-five members this year, who meet to discuss industry best-practices. Leclaire said he asked each attendee directly about lease breaking, late payments or payment plans, and new vacancy advertising over the past month.
"There are a few landlords that had a few new vacancies this month that they didn't expect, but by and large it wasn't notable. It wasn't their whole portfolio [of properties]," he said.
Noting that KRPOA represents only a fraction of potentially thousands of Kingston landlords, Leclaire noted "Of course there is going to be some impact of COVID-19. It's not going to be zero… But I don't see a terrible [dilemma] here. We're doing quite well. It's almost business as usual." 
Leclaire said he believes the Canadian Emergency Response Benefit (CERB), federal student support programs, and employment insurance have buffered landlords and renters from a worst-case scenario.
"If the federal government hadn't taken those steps, we probably would have seen a lot more problems," he said.
He said he is not surprised by the apparent level of cooperation, "especially here in Kingston where we're very community-minded. People realize that their landlords are their neighbours, weathering the same crisis too."
Looking ahead, he said, "there is some unease with the uncertainty of whether people will be capable of continuing to do the right thing for each other, as this situation continues and evolves," he said. "Especially if we see a second wave this fall."
COVID-19 batters Kingston economy
According to the Kingston and Area Real Estate Association (KAREA), the unemployment rate in Kingston was 7.9 per cent at the end of April 2020, up 2.2 per cent from March to "the highest level in recent history."
A joint report from KAREA and the Canadian Real Estate Association, published on their website, indicates 2,400 fewer full-time jobs in April 2020 compared to March. A further loss of 2,100 part-time positions brings the total 4,500 in April.
Beyond the local workforce, Kingston landlords rely heavily on post-secondary student tenants from Queen's University, St. Lawrence College and the Royal Military College.
Recent announcements from Queen's University and St. Lawrence College to reduce the number of students on campus for the 2020 fall semester has left Kingstonians across all sectors wondering just what volume of students to expect come September.
At a board meeting of Kingston Frontenac Lennox and Addington (KFL&A) Public Health on Wednesday, May 27, 2020, Kingston's Medical Officer of Health Dr. Kieran Moore relayed insights from Queen's University that "99.9 per cent of leases" for upper-year students were signed for the fall semester.
He said KFL&A Public Health is planning to manage the arrival of up to ten thousand students into Kingston in the fall. 
"I think we're going to need to monitor [the rental situation] month by month as it unfolds," Leclaire said.
He said there is sufficient demand for single-family housing in downtown Kingston to eventually absorb many of the vacancies if students don't return full-force, noting that construction of several new student-focused apartment buildings in the Williamsville area have already started that shift. 
"That is a part of the equation that was going to happen regardless," he said. "COVID-19 might have added a tiny bit to it."
A landlord himself, Leclaire said he is still receiving "a healthy number" of applications from people in a variety of sectors.
"I think for Kingston, this is still a pretty good news story, as far as pandemic stories go. People are doing their best to honour their commitments and do their best where they can. That's tenants and landlords."
His message to all as new challenges arise in the months ahead: "It's really important that we remember to continue to keep working together, and treat each other with as much dignity and respect as we can."