Canadian Armed Forces personnel banned from international travel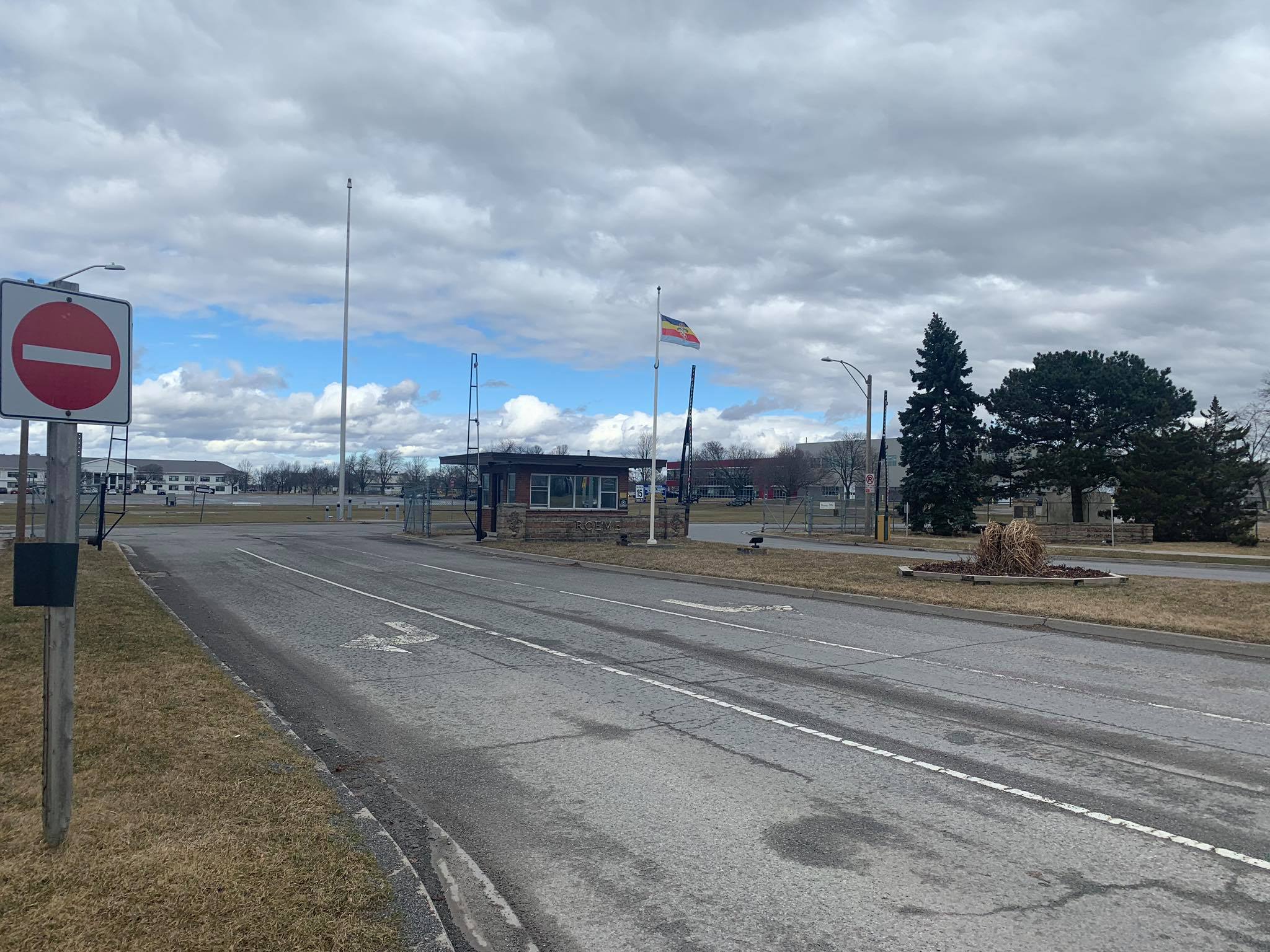 Chief of Defence Staff General Jonathan Vance issued a complete international travel ban on Thursday night for Canadian Armed Forces members, whether the travel is for business or personal reasons, as a precaution to curtail the spread of the COVID-19 virus.
The announcement and formal guidance on that directive were expected to be distributed by the Strategic Joint Staff today. This is a continuation of OP Laser or CONPLAN LASER, the Force's contingency plan that guides response to a pandemic influenza-like disease like COVID-19.
"Canadian Forces Base Kingston will adjust its posture given the ongoing risk posed by COVID-19 to protect our members and their families, and preserve our ability to support operations. Effective immediately until 6 April 2020 the following facilities will be closed, or will be subject to service reductions: Kingston Military Community Sports Centre and all associated sports and recreation programs, all Base Messes and Service Clubs, the Communications & Electronics Museum and Base Chapels," Major Roger Pierce said in a statement on behalf of the Base Commander. "Additionally, all visitors will be prohibited from entering the CFB Kingston defence establishments. These steps are taken strictly as a precautionary measure to help reduce exposure to Defence Team personnel and their families. We appreciate your understanding and support."
The following are excerpts from a letter from Chief of Defence Staff General Jonathan Vance to all members of the Canadian Armed Forces on Friday, Mar. 13, 2020:
"I will be issuing direction very soon that will posture the Canadian Armed Forces (CAF) to respond effectively to the current COVID-19 pandemic. These orders will have an impact, and in some cases a significant impact on personal, professional and family plans.
"The CAF does not see any greater threat to ourselves or Canadians than what has been described by health authorities. However, we have a unique and existential obligation to Canada to continue operations, to be ready for known operations and contingencies, and for any unknown challenges we could face. Therefore, we must adopt best practices as a matter of obligation for readiness.
"The orders that I promulgate will restrict all travel, business and personal, to Canada. There will be no international travel for military personnel. Although there will be some exceptions for critical activities, as a rule, there will be no travel outside Canada.
"Those returning from leave will, if presenting a risk of infection, be directed to self-isolate. Those serving outside Canada are to remain in place and adopt a protective posture and regime.
"All gatherings and routines that put people in close contact for voluntary or duty reasons, except essential force generation activities and exercises, will be suspended. This will include a prohibition on ceremonial events, conferences, routine unit activities and team sports.
"Where possible, and as directed by commanders, we will adopt a posture much like block leave, where essential unit level tasks continue, but otherwise CAF members are to remain at home. While at home, or on leave in Canada, I will ask you to adopt an approach that protects you and your family from the virus.
"We will keep our schools and colleges operating at capacity, but will restrict new entrants from joining the schools until further notice. Most students will be confined to base for the duration of these measures to help ensure their success and avoid contaminating the school environment. This will be particularly important at our major training bases and schools. I thank you for your understanding, dedication and professionalism as we protect the force so we can defend and protect Canadians."
Those at CFB Kingston are currently learning of these instructions and are expected to remain on-base or in their homes for the foreseeable future.
The full letter from Gen. Vance is below.