Kingston manufacturing business supports military veterans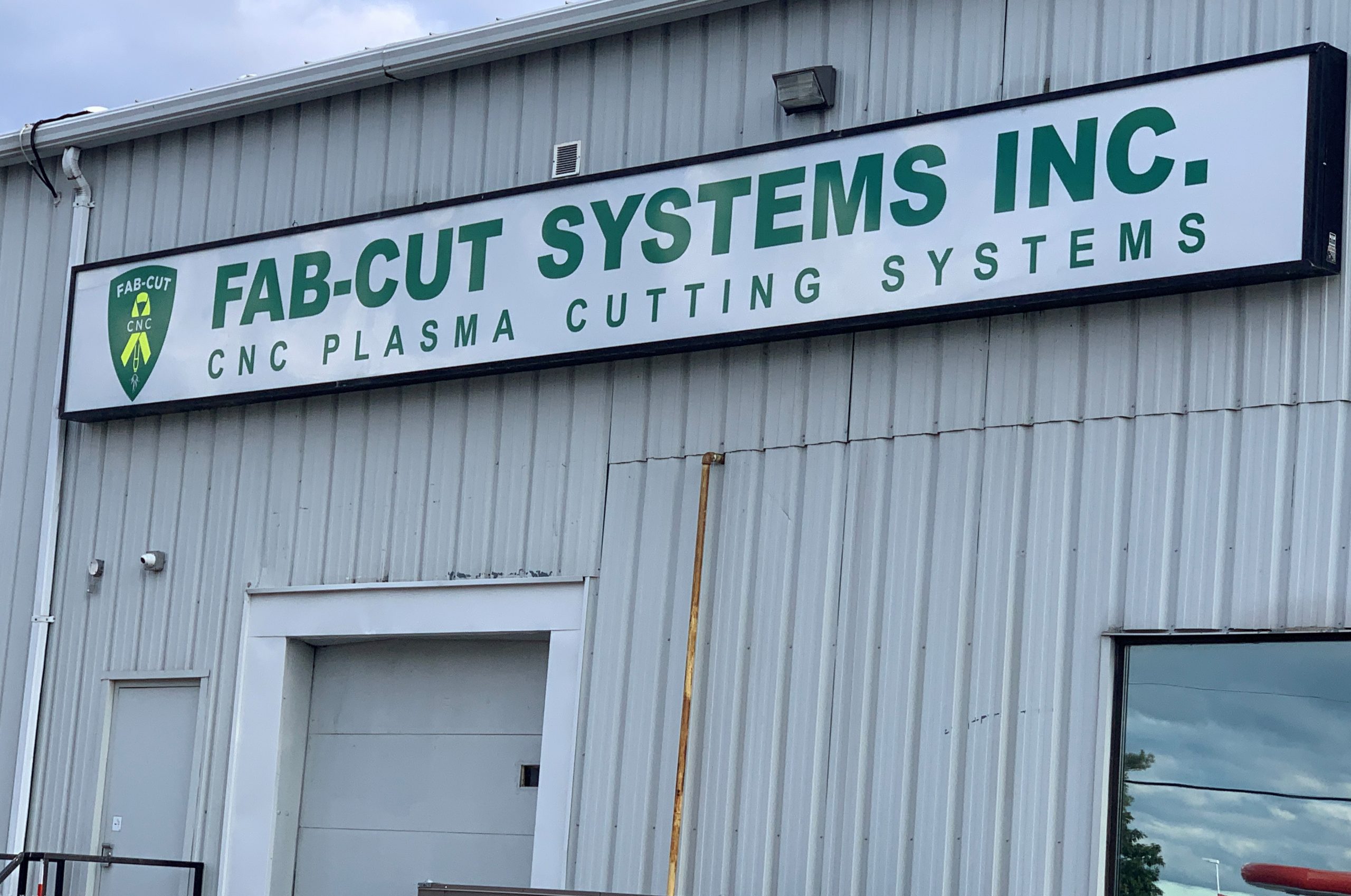 While Kingston is known for its historic downtown and having more restaurants per capita than most other cities in the country, manufacturing is an important and growing part of the Limestone City.
One manufacturing business that has seen continued growth despite the pandemic is Fab-Cut Systems Inc. At their new location, Fab-Cut designs and manufactures computer numerical control (CNC) plasma cutting tables, which are used to cut through electrically conductive materials such as structural steel, stainless steel, aluminum, or copper via an accelerated jet of hot plasma.
Rene Barnes, Fab-Cut President, says the family-owned business manufactures their tables for a broad range of industries. Individuals who want to earn extra money with custom cutting, small to medium size businesses including the military, and educational institutes such as high schools and trade schools have been among their clients, and their client base is still growing.
In October 2020, Fab-Cut moved their business to a larger site at at 1585 Centennial Drive to accommodate their consistent growth rate of 30 per cent yearly, according to Barnes.
"At the beginning of the COVID lockdown last spring we laid off five to six people of the 11 who were employed [by Fab-Cut]. We were on the verge of more layoffs when we suddenly acquired over $1 million in new orders from all over the place," Barnes shared. "Since then, we have continued to grow and have not slowed down at all."
Fab-Cut systems also supports military veterans through a transition program, which provides opportunities for veterans to return to the community and the workforce.
"We currently have three military veterans on staff. Two work for us full-time and one part-time," Barnes said. "We used to have more, but they each moved on to other jobs or out of the region."
Barnes said the team at Fab-Cut looks forward to having more veterans flow through the company as they transition and work on settling back into normal life here in Canada. They also provide unused space in an industrial building for a military support group.
Seventeen military veterans, some of whom are still serving, use the space to connect and check in with each other, and share a common love of motorcycle touring, Barnes said. "The veterans use the space as a meeting place to share their common love of touring on motorcycles, as well as helping each other deal with 'life' and the trauma of their service in the military," he said. "They are an amazing group that we have a special place in our heart for."
Readers can find out more about the impacts of this service here.
Interested in learning more about the transitional supports and opportunities for veterans? Visit Veterans Affairs Canada's Transitioning website.