Brave little guinea pig on the move again thanks to Outcast Animal Sanctuary, YGK3D
Outcast Animal Sanctuary has been working with rescue organizations in Eastern Ontario for the past 15 years, providing care for special needs animals.
"Our role within the rescue community is to provide a permanent home and end of life care for special needs animals. By offering placement to animals that may otherwise be considered un-adoptable, rescues can better focus their efforts on animals that can easily adapt to the average home," said co-owner Greg.
A week ago, David, a cute little guinea pig, and his brother Patrick came to the sanctuary. Although their previous owners were very caring people, due to lack of time and resources, they could not keep up with both brothers' special needs.
"We don't have information as to exactly how he became paralyzed, but it was immediately obvious to us that he's a strong little guy that isn't going to let his challenges slow him down," said Greg.
David was dragging his back while trying to walk, which caused severe trauma to his skin. The first challenge in caring for him was to heal the wound and alleviate the pressure causing the damage. The owners then contacted YGK3D to request a 3D file for a cart online. Owner Taylor Sweet offered to print the cart for free, and in less than a week, it was ready.
"We made a flexible harness that fits around his body, and that easily attaches to the cart. So far, he's adapting very well and is now able to move about causing further damage to himself," said Greg.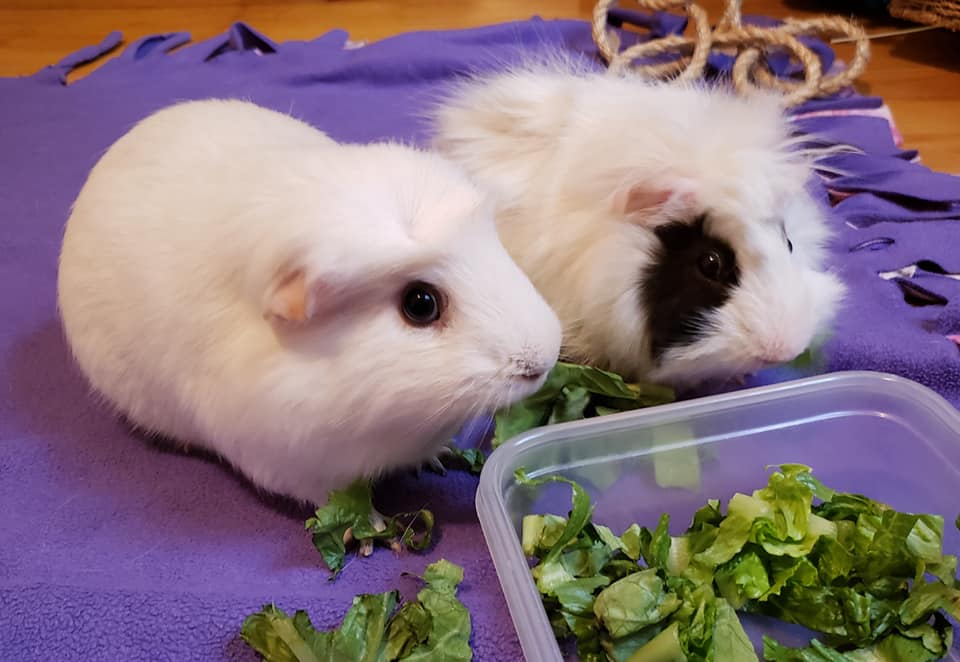 YGK3D is a 3D printing and scanning service based in Kingston, Ontario. The company is owned and operated by Taylor Sweet. Sweet received his undergraduate degree in engineering physics from Queen's University, and his Master's degree in mechanical engineering from the University of British Columbia (UBC). His Master's research was focused on additive manufacturing (3D printing), providing him with a deep understanding of this technology. 
For their part, over the years, Outcast Animal Sanctuary has cared for approximately 40 animals. Currently, it is home to 20 animals, including horses, pigs, a duck, dogs, cats, rabbits, reptiles, a turtle, and now, two guinea pigs. The animals that come to the sanctuary face various conditions, such as terminal cancer, brain tumors, heart conditions, paralysis, and sometimes they're just late in their lifespan. This lowers their chances of adoption significantly. 
"We don't discriminate when it comes to species, but they do have to have run out of other options. Animals come to us primarily through rescues," said co-owner Robin.
"Few people are willing to take an animal that may only have weeks or months to live or animals that require daily medical attention. We feel that it's vital that their last days are their very best days, so if space allows, they come here for however long we are blessed to have them," Robin continued.
"We are privately funded, and all of our animals live within our home, so a lot of care is put into deciding whether or not an animal will be a good fit, but we do our very best to help however we can. Animal rescue is truly more than just one person or organization. It's a community of caring people who come together for the love of animals, making it successful."
Robin said that, if David could share his views on his new lease on life, he'd most likely say, "Let the good times roll!"