Benefit performance of 'Josiah' tells a fascinating side of Black History in Canada
On Sunday, Feb. 27, Cassel Miles will be performing 'Josiah', written and directed by Charles Robertson, at 416 Wing Kingston Royal Canadian Air Force Association. This unique, one-man show tells the tale of a man often overlooked in Canadian history lessons, Josiah Henson, and is presented in support of GRIP Artists Kingston.
Josiah Henson, born enslaved in Maryland USA in 1789, escaped to freedom in Upper Canada after a six-week-long journey with his family via the Underground Railroad in 1830. Henson is responsible for founding the Dawn Settlement for American enslavement fugitives, and was an organizer of trade-labour school called The British-American Institute of Science and Industry. Henson was also a practicing pastor, and was allegedly Harriet Beecher Stowe's muse for the character 'Uncle Tom' in her 1852 novel Uncle Tom's Cabin. (The Canadian Encyclopedia) And yet, with all these accomplishments and efforts for Black self-determination, little is said of Henson in Canadian history classes.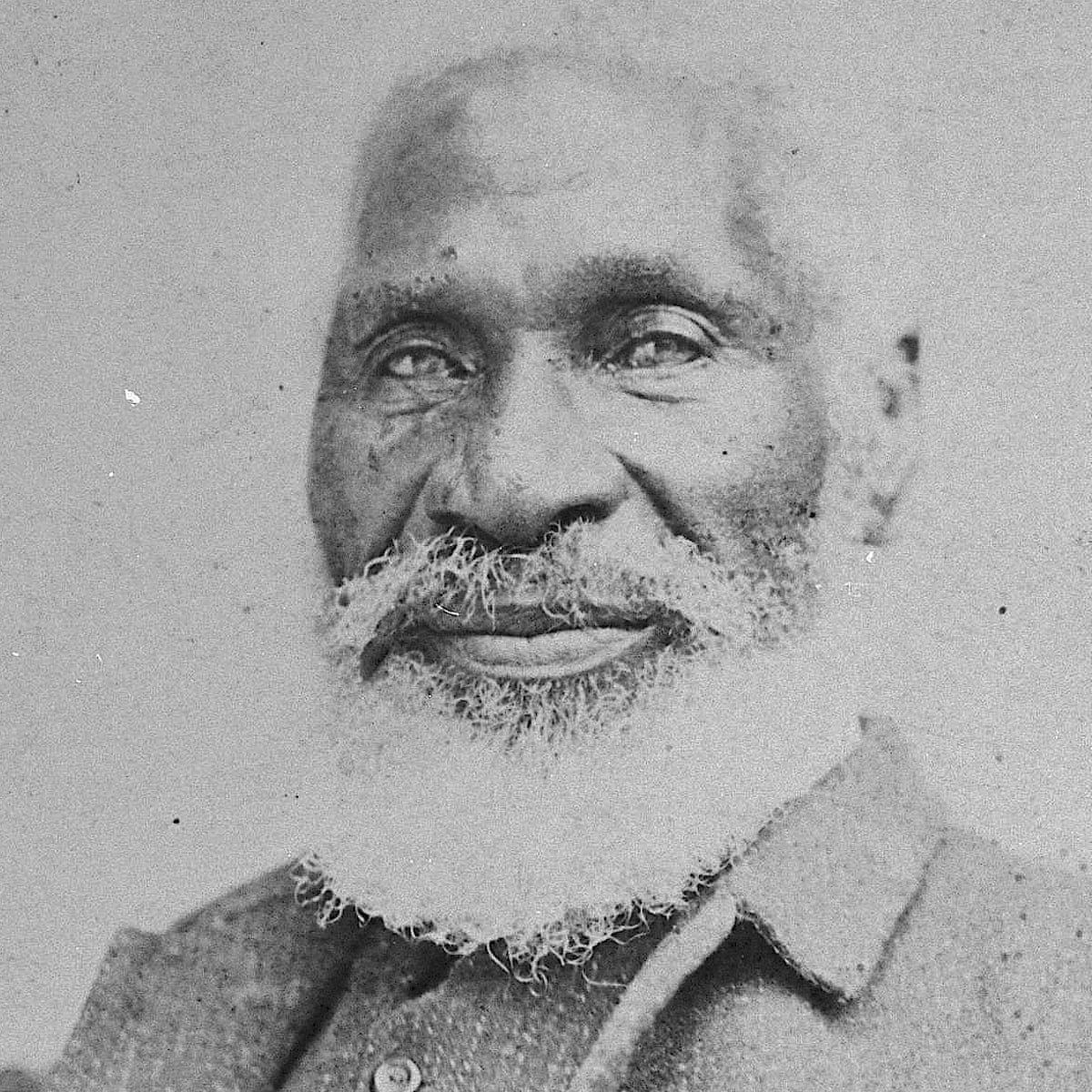 The inception of this play about Henson's life took place in Miles' living room in Riverdale, Toronto, in 2004. "I'm in my little basement apartment, I turn on Discovery Channel and there's this show about this man named Josiah Henson and I was like, 'Who the heck is Josiah Henson?'", said Miles in a telephone interview. "So, after like 60 minutes, I find out who the heck Josiah Henson is and I'm like, 'How come I never knew about this guy, and oh my god, how did he do that? How did he overcome? You know, Dr. King's words, 'we shall overcome'. So that sparked my interest. I'm a big nerd who likes to research things. So if I get interested in something, I start reading about it and looking into it. So that's what I did!"
Over time, Miles complied a stack of research on Josiah Henson and brought it to Kingston writer Charles Robertson. "I'm the facts guy," says Miles, "[Charles] is the fiction." Miles expressed that Robertson has been able to bring to life the story of Henson in a way that he could not have done alone. "You have to be able to dramatize in a different way than telling the exact story note for note, point for point. And so I had to learn how to adapt to the dramatization of Charles's script, and it's working out beautifully," said Miles.
Miles expressed that the show could not be where it is today without the kindness and generosity of Vicki Hargreaves of GRIP. "This is really all for Vicki," said Miles. "Vicki was amazing last year, in providing us this very space for a month, Monday-to-Friday rehearsals, free of charge for four weeks. That was unheard of, and that allowed Charles and I to really deconstruct the play. . . and really look at what the play was about. . . more Kingston artists should know about her, know that she's out there advocating on our behalf. She loves creativity. She loves the creative process."
Performing at the 416 Wing provides a particular advantage, said Miles. "The best part for me is actually, as we set it up here, we're working around three sides of the stage. So the front end, both left, and right are set so I can actually talk to the people's faces. That works best when I talk to tell you the story."
Miles noted that the emphasis on storytelling in 'Josiah' is consistent with Henson's own experiences. "Storytelling is huge. Josiah being a preacher and Reverend, was a storyteller. He learned to tell stories because he couldn't read until he was 43 years old. He had to learn everything [by speaking out loud and listening], so got he's got that tradition ingrained in him as well," explained Miles.
In addition to Josiah Henson, Miles is playing thirty other characters in this one-man, limited prop show. "There's a 12-foot by 12-foot square playing space. There is no set. There are no costume changes. There are no props — I wear a cap which becomes a bottle, which becomes all kinds of things. And I use a handkerchief which becomes bodies, again, all kinds of things. It's all about the imagination!"
Due to COVID-19 restrictions, the show has only appeared sporadically over the last three years. "This is the week that marks the three-year anniversary of our first presentation at the baby Grand Theatre," said Miles. Since then, they have performed at Red Sandcastle Theatre in Toronto and the Fringe Festival in Kingston, among other venues. Miles hopes that once more restrictions on public events are eased that 'Josiah' will have more opportunities to run.
"My goal is to play this show in every province and territory in this great nation," Miles said eagerly. "Every single place must have a play at least once. I don't care where, but this play will be in every single province. I plan to run it for three more years, because I'm 57 now." The show is so physically and mentally demanding, explained Miles, that he plans to retire at the age of 60.
"I love what I'm doing. I love acting. I love storytelling. I love a good story," said Miles. "I think Josiah Henson was an amazing, amazing individual and a wonderful role model for not even just people of colour, because the school he opened, the British-American Institute, was to help not only newly freed slaves but also Indigenous peoples and disenfranchised white people. He wanted to help anybody. That's it. So I'm just gonna take up his mantle and do that. In this day and age, we've got to hear these stories, especially now."

'Josiah' will be performed at 2:00 pm this Sunday, Feb. 27 at 200 Hampton Gray Gate RCAFA 416 Wing. Tickets, with proceeds going towards GRIP, are available at the door when the box office and pub open at 1:00 pm, or by e-mail reservation to [email protected].