Belleville Police opt not to charge correctional officer after mishandling of gun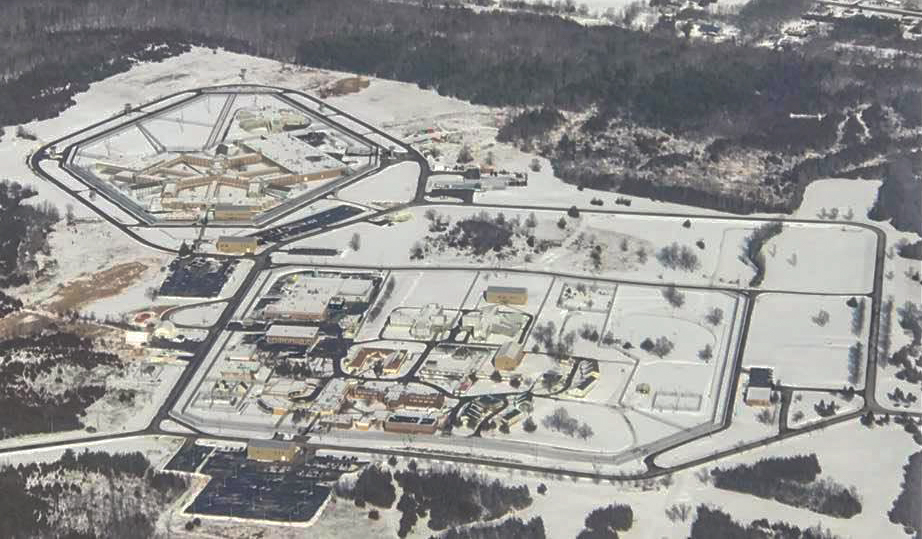 A correctional officer who previously worked at Millhaven Institution in Bath, Ontario will not be facing charges after he mistakenly left his duty weapon – a handgun – unattended in a washroom at Belleville General Hospital (BGH) earlier this year.
In April of this year, the Correctional Service of Canada (CSC) and the Belleville Police Service both confirmed that a correctional officer with Millhaven Institution had left his firearm in the washroom at BGH after taking it off to use the facilities. The officer was at the hospital on Tuesday, April 8, 2022, accompanying an inmate. Correctional officers are permitted to carry a firearm when taking an inmate off CSC property. The officer failed to retrieve his weapon following his use of the facilities; however, the missing weapon was not discovered until the officer returned with the inmate to Millhaven Institution, a maximum security prison that can house over 400 inmates. Upon checking back into the prison the same day, the officer realized the gun was missing. Belleville Police were contacted and subsequently retrieved the firearm, which was then returned to Millhaven.
At the time, CSC indicated they were aware of the incident, which they were "taking very seriously" and "investigating."
"Our employees are expected to act according to legal and ethical standards and are subject to the rules of professional conduct and code of discipline as outlined in Commissioner's Directive 060 – Code of Discipline," CSC Regional Communications Manager Michael Shrider said in April. "Disciplinary investigations take place to review the conduct of individual employees when there is evidence of a breach of CSC's professional standards and Code of Conduct."
Shrider also indicated that, should they choose to do so, Belleville Police might file criminal charges against the correctional officer in question if warranted. For their part, Belleville Police did not immediately respond to inquiries for comment at the time.
According to sources (who will remain anonymous), the correctional officer in question remains on a paid leave from his duties with CSC and has not received any charges or disciplinary actions. Indeed, according to Belleville Police, law enforcement seems to have put the case to rest.
"After investigation it has been determined that no criminal charges are going to be pursued by the Belleville Police Service and any possible disciplinary actions will be by the employers," Staff Sgt. Mike Kiley of the Belleville Police Service said in an email to Kingstonist.
When pushed for further detail on why charges were not being pursued, Kiley said, "After investigation, it was determined criminal charges were not applicable." He indicated he was unable to say anything further on the matter.
In terms of whether the Correctional Officer had received any disciplinary actions through his employer, such as a suspension from work or a written report on his record, CSC said the matter remains under investigation but is also private.
"The Correctional Service of Canada (CSC) continues to investigate. For privacy reasons, CSC cannot comment on specific information regarding disciplinary action that has been or will be taken against this employee," Shrider said in an email to Kingstonist.
To shed light on why Belleville Police felt charges under the Criminal Code against the officer were not warranted, Kingstonist spoke with a number of local criminal law experts.
"The decision to charge a case is discretionary and it is governed by two factors: (1) whether there is a reasonable prospect of conviction (this has to do with the strength of the case and whether the Crown is likely to be able to prove guilt beyond a reasonable doubt) and (2) whether a prosecution is in the public interest," said Lisa Kerr, a criminal law professor with Queen's University's Faculty of Law and Director of the Criminal Law Group at Queen's Law.
Without knowing more details of the case – details that will not be made public – Kerr said that, if the decision to charge got to a Crown Attorney, it is likely that the Crown "did not think this error required criminal attention."
"Perhaps, and again I am speculating, the Crown thought this was an error that would be adequately addressed in the employment discipline context," she continued.
Debra Haak, also a professor with Queen's Faculty of Law, pointed out that the decision to charge may never make it to the Crown in the first place.
"While police have a duty to enforce the law and investigate crimes, they too maintain discretion," said Haak.
"Police discretion is not absolute and must be justified; it must be exercised honestly and transparently and based on valid and reasonable grounds. The question of why the decision was taken/why recommending prosecution was unwarranted will be down to the facts/what the police say."
Kerr's thoughts were mirrored by criminal defence lawyer Dawn Quelch.
In a phone interview, Quelch said, "Without knowing the details of the case… what it may be is that because the officer had no intention to store the gun improperly – because he forgot it – it may be that they felt there would be no reasonable prospect of conviction, given that they couldn't prove the mental element, the Mens Rea ['guilty mind']. And in order to have a criminal conviction, you have to satisfy both that they committed the act and that they meant to do it. You don't get charged for accidents."
"Now, there are charges in the Criminal Code that involve negligence," she continued, "and had this gone differently, had someone picked up the gun and used it in an armed robbery [for example], there'd be more of a public interest in prosecuting."
But because there were no injuries or any other negative impacts of the incident, there's very little public interest in proceeding, Quelch explained. And while civil charges could be laid against the correctional officer – for instance, someone who works at BGH who felt his negligence made their workplace unsafe could sue him – that wouldn't involve a police charge.
"The other possibility is that, whenever someone is authorized by virtue of their employment to carry a firearm, they're usually subject to a pretty stringent code of ethics and behaviour. And it sounds as though Corrections is likely going to treat this as an employment matter with that individual," Quelch concluded.
All things considered, it appears the public is not likely to find out what, if any, action is taken in discipline against the correctional officer, something Quelch touched on briefly.
"The problem with that is that there is a public interest, a public safety interest, when it comes to guns," she said. "But once something is handled internally by Corrections as an employment matter, all of those privacy considerations come into play… It is unfortunate."
With files from Cris Vilela.