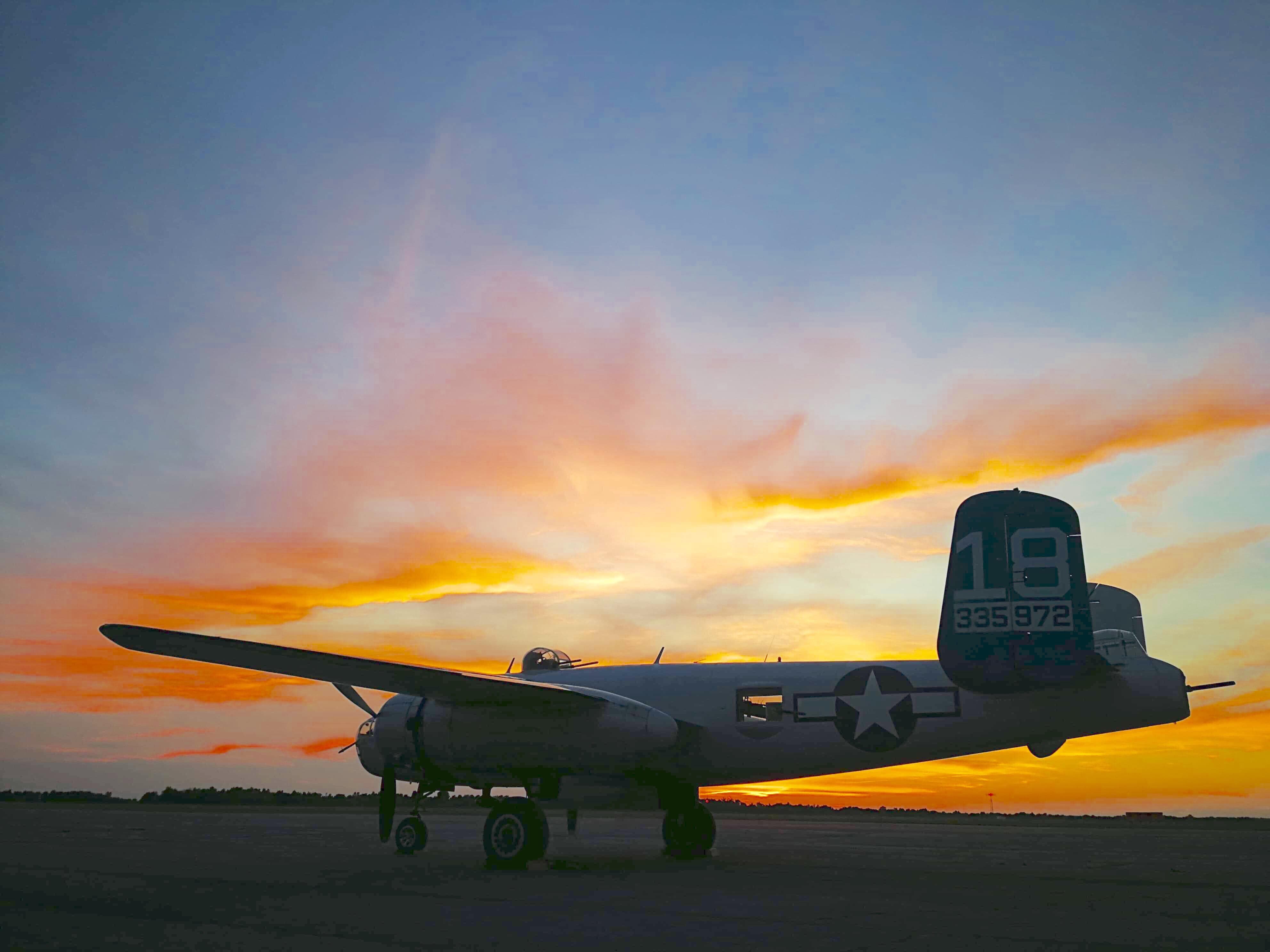 It's striking from the moment you lay eyes on it, but what is even more incredible than the B-25 Bomber itself is the history it brings with it as it touches down on the tarmac at Kingston's Norman Roger's Airport.
The Flying Legends of Victory Tour has brought the B-25 Bomber 'Maid in the Shade' to Kingston, where it will remain until this coming Sunday, Aug. 5, 2018. Built in 1944, 'Maid in the Shade' was one of nearly 10,000 B-25 Bombers produced, and is one of only 34 still flying today. Developed by North American aviation, and used mainly as a low altitude bomber, 'Maid in the Shade' was used in a number of raids and missions during the Second World War, including 15 combat missions over Italy from November 4 to December 31, 1944.
Members of the public are able to get an up close look of the historic aircraft, including the variety of signatures in the bomb bay from those who flew in it during the Second World War. Flights inside 'Maid in the Shade' can also be booked for up to seven people.
Tours and rides are filling up quickly, so check out the Facebook event page here for more details and prices, or go to www.azcaf.org/location/kingston-tour-stop/ to book a flight.