Kingston Police identify murder suspect and victim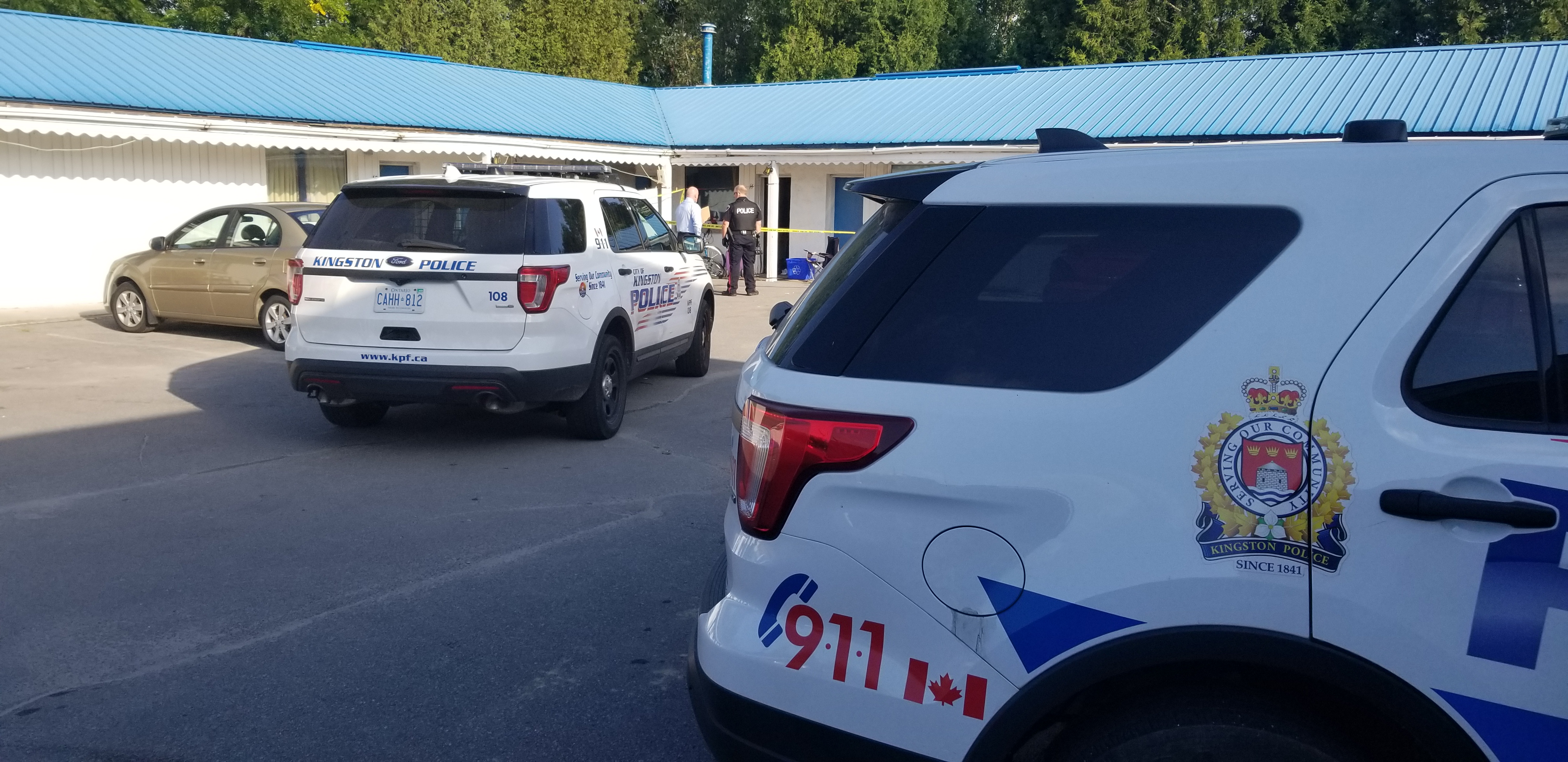 Both the victim and suspect in Kingston's first homicide of 2018 have now been identified, said Kingston Police Detective Jay Finn at a press conference on Wednesday afternoon.
Kingston Police say they responded to the Kozy Inn Motel after reports of gunshots at around 1 a.m. on Wednesday, September 5th. The victim was treated by Frontenac Paramedics on scene and taken to hospital by ambulance, but later succumbed to his injuries. The suspect surrendered to Kingston Police at around 2 a.m. while still at the motel. The weapon, a rifle which Kingston Police say was not owned by the suspect, was found inside one of the units following the arrest.
19-year-old Aaron James Lewis has been charged with the 2nd degree murder of 39-year-old Jean-Guy Vincent, of Kingston. The victim's identity was released after next-of-kin had been notified.
Vincent was a resident of the Kozy Inn, while Lewis was from Ottawa but frequented Kingston and was a regular visitor to the motel, said Kingston Police. They were both known to each other and associated frequently, said Kingston Police. Both were also well-known to Kingston Police, although Kingston Police would not say in what capacity. Police would also not comment at this time on what the motivation for the murder might have been, noting that it is still under investigation.