2021 sees deep dive into equity, inclusion and diversity for LDSB schools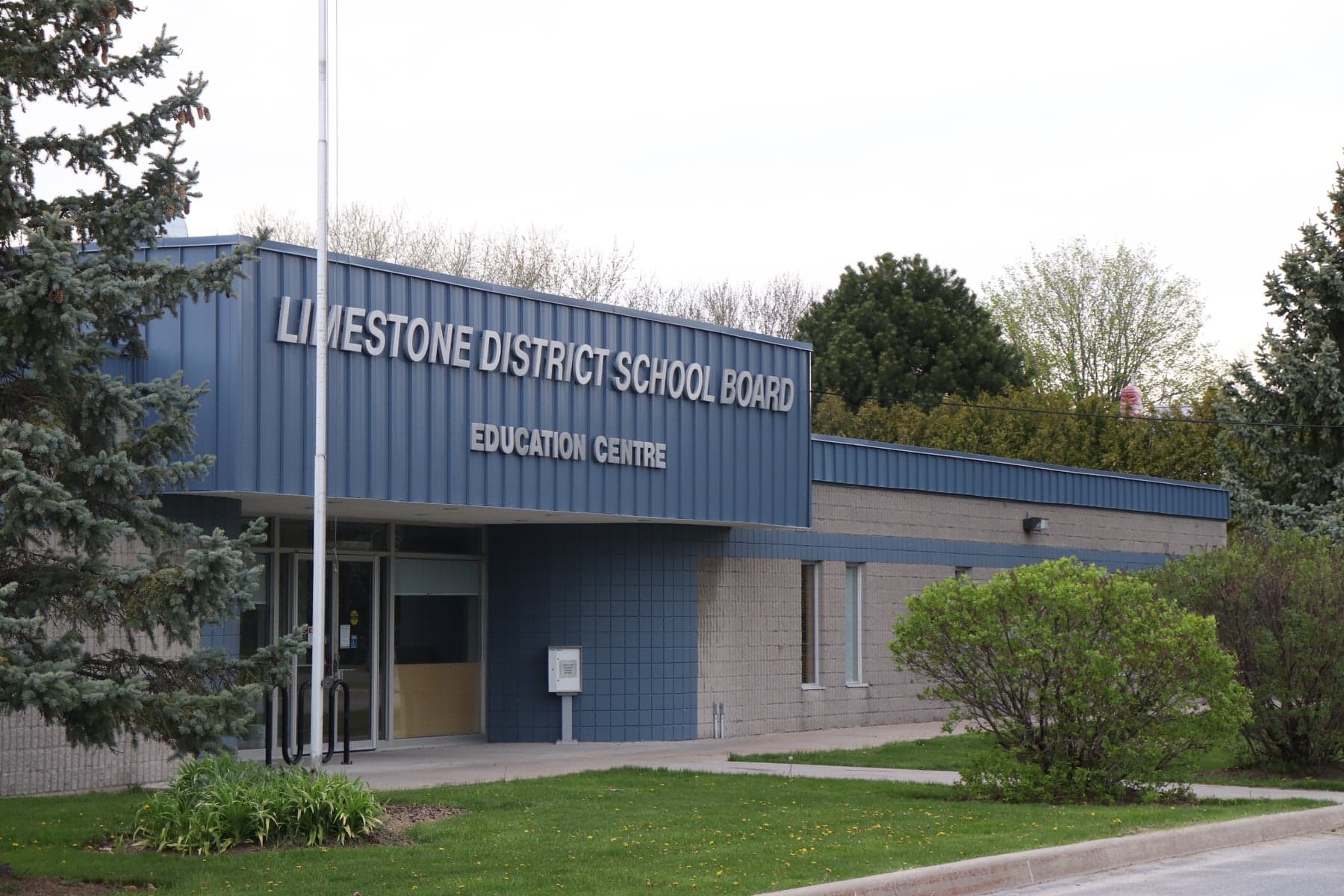 Over the last year, the Limestone District School Board (LDSB) has been actively involved in assessing and addressing the concerns of 2SLGBTQ+ children more comprehensively, creating practical plans, and advocating change.
Measures like hiring Equity Consultants, creating a Staff Network — a collective of approximately 46 educators to build support across Limestone for other educators providing resources — and assigning Equity champions in every school to navigate the needs of the 2SLGBTQ+ community have been in the highlights.
However, another essential component that includes scientific backing and developmental psychological evidence of why such measures are required has been brought forward by the parents of the children working collaboratively towards a more inclusive school environment and learning opportunities.
Constance Carriere-Prill, the Chair of the LDSB Parent Involvement Committee (PIC) 2SLGBTQIA+ Focus Group, is working with researcher and educator Ruhi Snyder and other Committee members to bring the concerns of children and happenings on the ground to the board, in order to begin discussions to address gaps in support. 
Snyder got involved in the same group through her long history of working with children in advocating for the importance of sleep and developmental growth and how it affects children's overall progress. While meeting with children during her research and working with schools, she soon realized how important it is to understand the needs of children from a contextual basis of identity, and not from a standardized practice and definitions put out there.
Speaking on the importance of identity, Snyder, who self-identified as a settler herself, explained how important it is to understand unique dynamics around every identity. Otherwise, nothing good will come out to resolve our issues, she expressed. 
"We always end up putting it on the individual that it's an individual's responsibility to get educated, it's responsibility in terms of their well-being, which is a huge word. We have to see what it encompasses, and so when we're throwing words around like 'well-being' and 'resilience' and 'belonging,' you have to see where all of that is coming from," said Snyder.
Carriere-Prill explained that things are moving forward. The LDSB has been very supportive of the whole conversation and practical measures; however, there are often challenges, such as resources and consistency in implementation. She acknowledged that the efforts around Equity, Diversity, and Inclusion (EDI) are dynamic, hence the process to address them is also required to be a constant effort. 
She further elaborated that working in EDI is a constant effort to assess and analyze things. Together with the school board and community members, understanding what children need is crucial to helping them in school and the overall learning progress.
"We want to promote a culture of continuous improvement," Carriere-Prill expressed.
The efforts of the 2SLGBTQIA+ Focus Group bring forward students' voices — what the kids are saying, what they are feeling, and what is happening in their lives. 
This year, the LDSB released a preliminary report, See Yourself In Limestone Student Census, a collection of entirely confidential and voluntary responses through a survey, which asked questions around identity and demographics in order to help the Board better understand the diverse backgrounds, experiences, strengths within the school communities. 
"The overall aim of the census is to help understand student identity, lived experience, ability, and identify barriers to help all students succeed," said Alison McDonnell, Superintendent of Education.
Each question was designed to help the Board learn more about students – their backgrounds, experiences, and needs – as well as to identify potential barriers or gaps, and determine how to eliminate discriminatory biases in classrooms and schools, as outlined in the Ontario Education Equity Action Plan. The overall goal of the student census is to improve achievement and well-being by identifying opportunities to help all students succeed.
Following the full report, the data will go through interpretive work, including forming a Technical Advisory Group (TAG), a group of individuals with research and statistics experience who can offer a variety of perspectives on lived experiences in their analyses. 
"The Student Census project would not be possible without the continued support and engagement of students, families, staff, and community partners," McDonnell added.
Carriere-Prill also discussed the open and deeper involvement of Krishna Burra, Director of Education for the LDSB. 
"He's very focused. He understands that change needs to continue to happen," Carriere-Prill shared. "When I approached him on behalf of our group about the need for an anti-hate policy, he was very supportive of the idea, initiated further discussions with me about it, and committed to ensuring it would be part of the focus of a planned human rights policy initiative."
Moreover, Carriere-Prill said that School Board Trustees also regularly join meetings related to the focus group.  
LDSB also has a comprehensive Equity Action plan 2020-2023 that aims to identify and eliminate biases, systemic barriers, and discriminatory practices; and ensure accountability regarding the Board's commitment to equity and communicating results to the public. 
For more informative resources and updates on the LDSB's and PIC 2SLGBTQIA+ Focus Group work please see the following links through the Board: 
See yourself in Limestone student census: https://www.limestone.on.ca/news/what_s_new/student_census_preliminary_report_now_available
Limestone DSB Transgender Student Guidelines, May 2021: https://p16cdn4static.sharpschool.com/UserFiles/Servers/Server_352698/File/Board/Equity%20&%20Inclusion/LDSB%20Transgender%20STUDENT%20Guidelines%20FINAL%20May%202021.pdf