Beyond the patio: take advantage of Kingston in the summer, alcohol free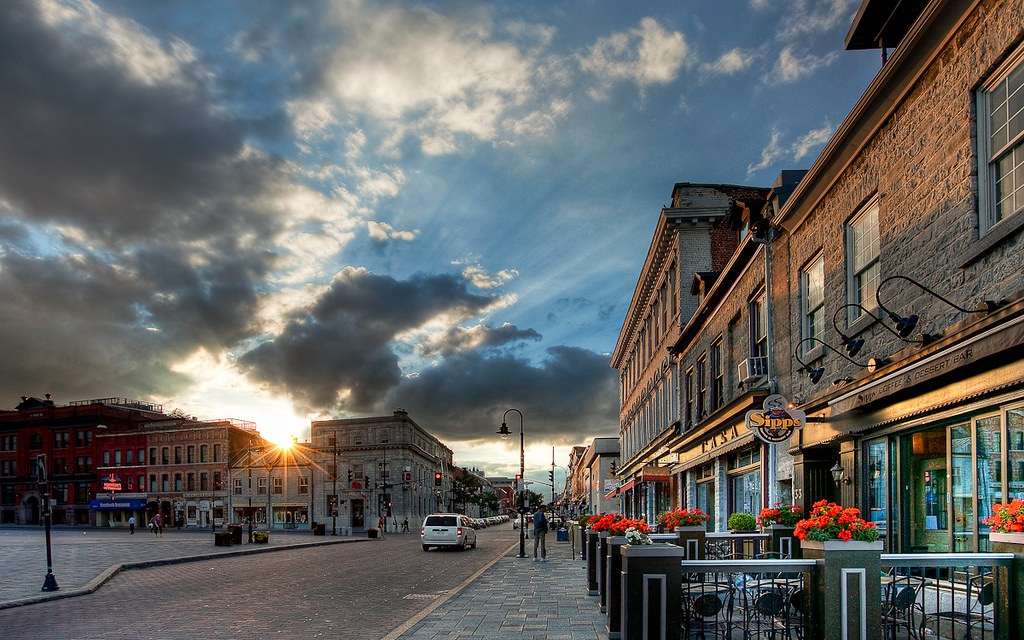 The sun is shining, the waves of Lake Ontario are inviting, and patio season is alive and well, bringing out a common summer activity: social drinking.
While many might enjoy a cocktail or two at one of the many fantastic restaurants Kingston has to offer, others might be saying 'no' to booze altogether. According to Statistics Canada, in 2019, the standard household spent an average of $1,125 on alcoholic beverages. However, these numbers may be rising — not necessarily due to a rise in overall alcohol consumption.
In April of this year, the federal government's annual escalator exercise tax came into effect, increasing the price of beer, wine, and spirits by just over six per cent. Additionally, in January, the Canadian Centre on Substance Use and Addiction (CCSA) updated its guidelines on alcohol and health. Where they previously recommended no more than 10 standard drinks per week for women and 15 drinks per week for men, the new guidelines urge no more than two drinks per week to lower the risk of alcohol-related consequences.
It might not be a bad idea to put down the glass this summer, according to Dr. Ron Shore, a research scientist at Queen's University. Shore, who designed and instructed the course "Introduction to the Study of Alcohol and Drug Problems" acknowledges the value alcohol brings to stress reduction but is wary of the seasonal trends of drinking.
"We tend to discount the future… we tend to not think about the long-term consequences because they're not really palpable," he says, noting that this becomes particularly problematic when young people start drinking early, as past behaviour is the best predictor of future behaviour.
"If you want to do something again tomorrow, do it today," Shore says.
It might be easy to live in the moment, but it is important to remember that alcohol is a drug, and overuse can lead to issues in the years ahead. According to the same CCSA report, alcohol causes nearly 7,000 cases of cancer deaths each year in Canada.
While it can be alluring to have a beer after mowing the lawn, or meeting with friends for some sangria, these habits can be particularly harmful to neurological health.
"Your body's natural chemicals… become diminished, because you're introducing so much externally," Shore warns.
The other negative effect of forming these habits is breaking them. While difficult to change these patterns, it isn't impossible. Shore says that one of the best ways to change a pattern is to replace it with something else. He recommends exercising, engaging with nature, practicing meditation and deep breathing, as well as replacing alcoholic beverages with a mocktails instead.
Anne-Marie Lawson, a newly retired Kingstonian, decided to live a sober lifestyle shortly after her daughter was born, about 25 years ago. Lawson was no stranger to booze back in the day, however, when she realized the mental toll alcohol was taking on her, she decided it was time to change her ways.
"When I would start drinking, I would get that little bit of a buzz and immediately I would get anxiety going, 'you're going to be sick tomorrow,'" she says.
Some might expect the sober lifestyle would deter Lawson from engaging with the Kingston nightlife, however, she has no problem still hitting the bars.
"I'll go and meet the girls and I'll just not drink… it does not bother me in the least to just order a spritzer," she enthuses.
Whether it is to live an alcohol-free lifestyle or to pinch pennies, there are still plenty of activities to do that don't revolve around alcohol consumption. After all, almost a quarter of Canadian adults live a sober lifestyle, according to Statistics Canada. Here are some of our suggestions (that won't end up costing much if anything):
Attend a (free) event downtown
From Buskers Rendezvous to Princess Street Promenade, and free Movies in the Square every Thursday, Kingston has an abundance of free entertainment in the downtown core.
Enjoy live music outdoors
Every Tuesday, Thursday, and Saturday, from 12:30 to 1:30 p.m. you can catch some of your favourite local artists with live music in confederation park. On Thursdays, you can take in Downtown Country, a weekly country music concert at the same location in the evening, and on Friday nights you can take in Big Band Fridays across the street in the concert bowl at Springer Market Square. The City of Kingston is also running a Heritage Campfire series, featuring local music at a variety of locations on Thursdays from late July to late August.
Fancy a drive or a bike ride to a place a little further afield? Live Music Sundays in Loyalist Township features multiple musical acts each week at Finkle's Shore Park; Summer in the Islands features a free concert in Gananoque's Joel Stone Park each Sunday; and while Napanee's Music by the River series doesn't begin until July, it also features different musical acts each Sunday at Conservation Park.
Start a new hobby
Every Sunday morning you can enjoy free yoga in Confederation Park, take up salsa dancing with Salsa in the Square at Springer Market Square on Tuesday evenings, get involved with one of the many community gardens (or community orchards) throughout the city, or sign up for Loving Spoonful's Community Kitchens newsletter for loads of tips and events to hone your cooking skills – and chances are you'll meet some people at any of those events who'll have more ideas on hobbies to explore locally without breaking the bank!
Try a mocktail
Patio season doesn't always have to be boozy! Have you tried the Mango Mule at Atomica, or the non-alcoholic Mango Blossom at Miss Bao? What about Whiskey & Rose's Getaway Car, or the Wanderlust at Aqua Terra? While just about any of Kingston's awesome restaurants have bartenders with the skills to knock a mocktail out of the park – just ask for something luscious and liquor-free! – but Tourism Kingston offers a guide to some of the best mocktails in town, and the Kingston Olive Oil Company has a wide array of mocktail recipes that use their incredible flavoured balsamic vinegars, as well!
Get outside and explore
Enjoy a hike on the K&P trail (which traverses both Kingston and Frontenac County), check out one of the Cataraqui Conservation sites, such as Lemoine Point, enjoy a more leisurely walk at Lake Ontario Park, or put on your hiking boots to see some of the most glorious views in the area at a Rideau Waterway Land Trust site, like Rock Dunder. Head out into Frontenac County to visit one of Canada's UNESCO Biosphere sites at the Frontenac Arch Biosphere, or see Kingston and the area from a new perspective by taking the ferry to Wolfe Island, the ferry to Amherst Island, or the ferry from Loyalist Township to Prince Edward County for a longer day trip.
Picnic season
Plan a picnic at the pier (at either of Kingston's most recently revitalized waterfront parks, Breakwater Park or the just-re-opened Richardson Beach), or in one of the dozens of parks around the city. Bring a book you've been meaning to read, a podcast to listen to, or a paint set to capture the sights you'll see!
Shop local!
Whether it is coffee, clothing, or collectables, Kingston has all you need for your local shopping. And with the often cited (but unofficial) slogan that Kingston has more restaurants per capita than any other city in Ontario, you can always grab a bite to-go and follow up a trip to the shops with the aforementioned picnic! Not sure where to start? Try shopping at a store you've never been in before, and ask someone there where they like to shop while you're at it!
Have you got some ideas for alcohol-free summer fun? Share them with others in the comments!