Mermaid Avenue Sandwich Factory making customers 'just smile all the time'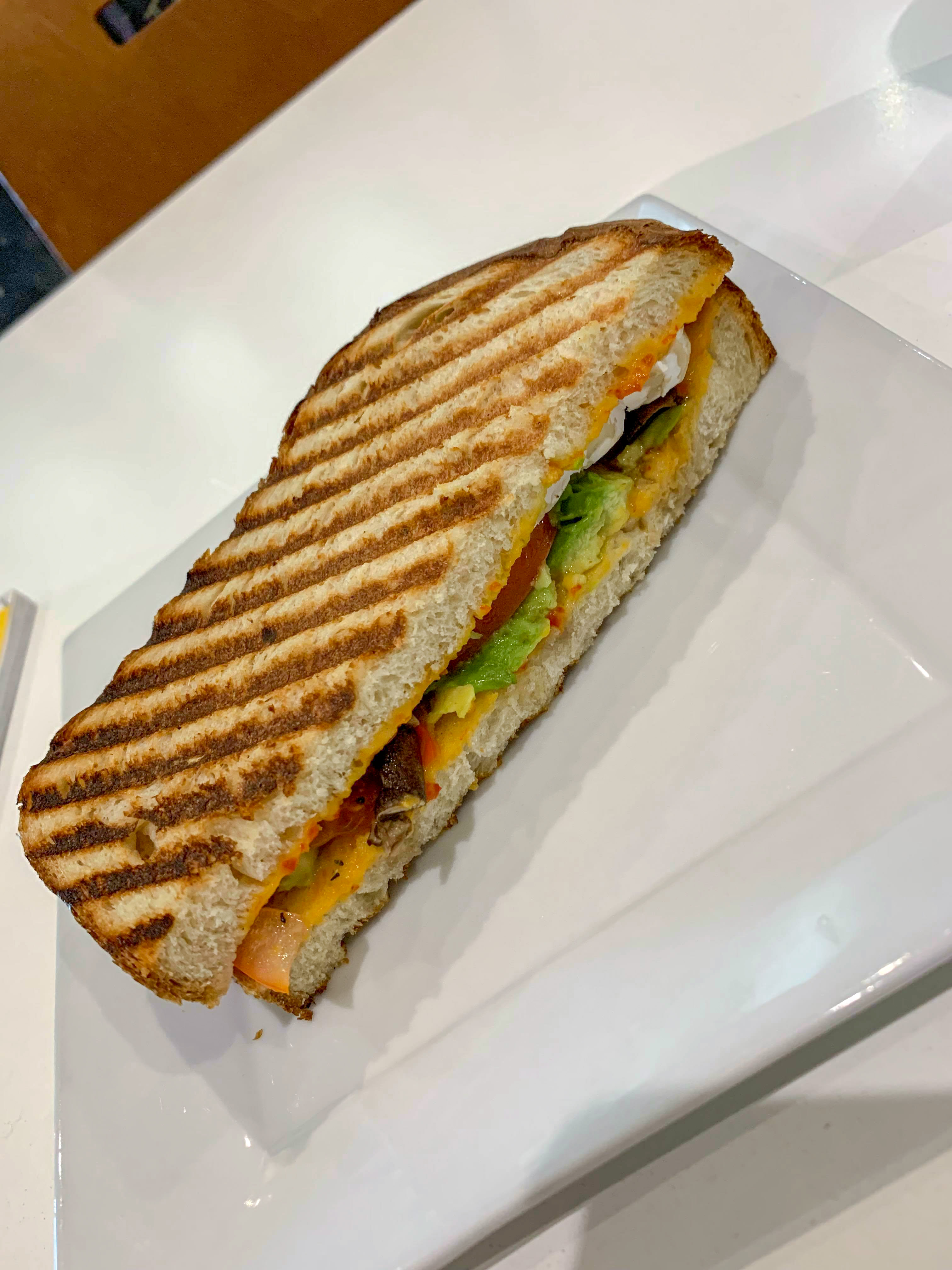 The Mermaid Avenue Sandwich Factory was founded in Kingston by two best friends and their love for the band Wilco and sandwiches.
They strive on making almost everything from fresh ingredients in house. Chad Comfort, one of the co-owners, bakes the bread every day to ensure it is fresh for the sandwiches that costumers order. They have three types of breads that are baked in house, one of which is diary free to accommodate people with dietary restrictions. They supply their gluten free bread to avoid cross contamination. And the pair's love of local cured meats, local fresh produce, and artisan cheeses is evident in the menu, which also boasts a wide select of vegetarian options.
And all of their sandwiches are named after songs by Wilco.
"Once you name a sandwich, you give it a personality," co-owner Dan Farlow said.
Their menu includes affordable breakfast sandwiches, soups, combos, freshly baked goods, awesome salads, and more. The vibe of the cozy Wellington Street restaurant is calm, and their goal is to make people sit down, relax, and enjoy their food before having to go back to their busy lives. The restaurant is decorated with local art to support local artists.
Comfort attended Queen's University for his law degree and fell in love with the city. He moved here with his family from Toronto. Comfort used to own a popular sandwich shop in Toronto, where he met Farlow, his business partner. Farlow used to be a teacher, and, when he was living in Toronto, he used go to Comfort's sandwich shop a staggering five to six times a week! It's tough to say what unites the pair more: their love of sandwiches, or their love of Wilco.
Both Comfort and Farlow love meeting new people, which is obvious the moment you step inside Mermaid Avenue Sandwich Factory. Once you place your order, be prepared to meet two of the nicest men in Kingston, while they freshly prepare your sandwich.
Find out more about Kingston's newest sandwich place – located at 236 Wellington Street – and their fun community-input initiatives they do on a regular basis (such as designing a new sandwich, or writing a jingle for their sandwiches to win gift cards) click here.
Nour is a Queen's University student majoring in philosophy and minoring in political studies. She is also a graphics editor for the student-run newspaper, the Queen's Journal. In her free time, Nour enjoys reading about politics, going to the gym, and running. Connect with Nour via email at [email protected].