Mozart & Gershwin
May 1 @ 2:30 pm

-

4:00 pm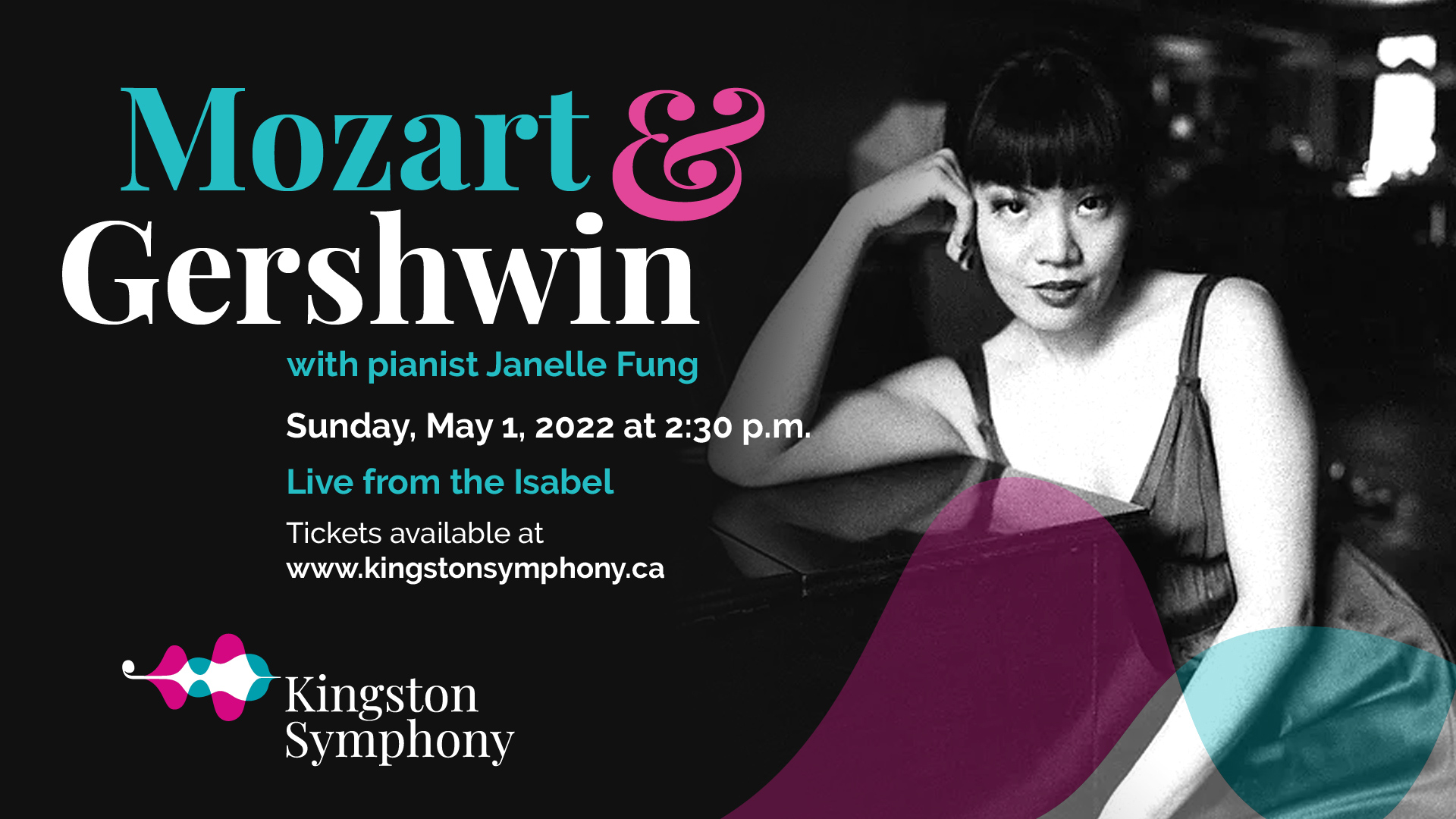 Sunday May 1st, 2022 at 2:30 p.m. at The Isabel and via Live Stream
PROGRAM
Jacob | Old Wine in New Bottles
Gershwin (arr. Berens) | Rhapsody in Blue featuring pianist Janelle Fung
Beethoven | Overture to Leonore No.1
Mozart | Symphony No. 35 'Haffner'
The final concert of the Kingston Symphony's season features music which showcases the nature of musical inspiration. How do you develop an original idea? How do you find inspiration from existing music? All four of these works are fascinating, deep, and nuanced, and they provide a window into the mind of their respective composers as they took an unconventional approach in creation. The centrepiece of this concert is a new realization of Gershwin's iconic Rhapsody in Blue, arranged for small ensemble in line with Gershwin's original intentions as a piece for piano and jazz band and will feature pianist Janelle Fung. For the first time, Kingston audiences will be able to hear more directly just what Gershwin himself had in mind when he wrote this masterpiece.
HOW TO WATCH
There are two types of tickets available for purchase:
1. In-Person ticket + complimentary livestream access
$40 each plus HST for seniors and adults and $15 each plus HST for students
2. Livestream (digital access only)
$15 each plus HST
HOW TO PURCHASE
To purchase tickets to attend in person or via livestream, please go to https://www.queensu.ca/theisabel/content/kingston-symphony-mozart-and-gershwin.
Tickets can also be purchased at the Isabel Bader Centre for the Performing Arts Box Office by calling 613-533-2424. The box office is open Monday to Friday from 12:30 p.m. to 4:30 p.m. for both phone and in-person sales.
Related Events